Convinced that healthcare is for you? Congratulations!
Thinking about applying to the Michener Institute of Education at UHN? Let our Admissions team guide you through the admissions process and help answer some frequently asked questions.
Topics include:

1. Submitting your application
2. Supporting documents
3. International applicants
4. English Language Assessments
6. Supplementary Application
7. Multiple Mini Interviews
8. OSAP, scholarships and financial aid
All applicants must follow the same basic application process, which is outlined in the program-specific application instructions.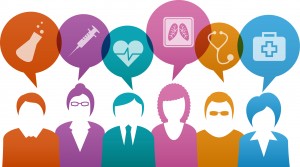 Applying
Learn about the admission requirements for all full-time programs.
To learn about what each program's application requires, please visit Application Instructions by Program.
Visit How Do I Apply? For information about the overall application process, including:
Contact Us
We welcome questions in person, by phone, or e-mail. Feel free to visit us at:
Student Enrolment & Admissions
222 St. Patrick Street, Room 500
Toronto, ON M5T 1V4
Hours: Monday to Friday 0900 – 1700h
Phone: (416) 596-3117|Toll Free: 1-800-387-9066 Ext. 3117
Fax: (416) 596-3180 | E-mail: info@michener.ca
International Experience
An international applicant is an applicant who does not hold permanent resident, Canadian Citizen or landed immigrant status in Canada. If you are applying as an International student, be sure to reach out to the International Department.
If you are a domestic applicant with international education, visit Internationally Educated Applicants page to learn what you are required to submit along with the application requirements.
Transfer Credit
If you have been admitted to Michener and would like information about applying for transfer credit (a.k.a advanced standing or course exemptions), visit the Transfer Credit page.
Note that all students must maintain a full-time course load for the entire length of their program.
Submitted Application Documents
All documents submitted for application purposes (transcripts, credential assessments, English language assessments) become the property of the Michener Institute and cannot be returned after the application process is completed.