About the Healthcare AI Innovation Hub
To help transform the toolset of the healthcare community, this unique program aims to support clinician champions and healthcare leaders in furthering their ideas and projects for AI-enabled care. The Innovation Hub provides an exclusive space of knowledge sharing and networking with customized learning from a group of healthcare AI experts from across Canada.
The Innovation Hub will enable networking and community building through a series of events and a community platform. During the program, there will be networking events with a closing symposium to provide space for connection and knowledge sharing. These events will feature AI-minded individuals from across Canada and will highlight the work of Innovators and Experts. The Innovation Hub platform will also provide space for Innovators and Experts to connect with one another, connect with other AI-minded individuals across Canada, and access resources to further support their work.

Experts
Experts will provide guidance for Innovators to help them navigate their AI journey at any stage from solution design to deployment. When possible, Experts may also provide experiential opportunities within their teams or organizations.
Connections
Networking events throughout the duration of the Innovation Hub will provide opportunities for Experts and Innovators to connect with like-minded healthcare professionals across Canada. During these events, Experts & Innovator's work will be highlighted, as well as projects from industry & research & stakeholder perspectives.
A symposium will also highlight Expert and Innovator's work to foster connections nationally and internationally.
Quick Facts
Program Dates: August to November, 2022
Program Length: Flexible, on an individual basis
Location: Virtual events (experiential opportunities may be in-person, subject to COVID restrictions and feasibility)
Application Deadline: Applications open in June, 2022
Fees: Funded by the Future Skills Centre during the granting period (March 2023)
Apply for the Healthcare AI Innovation Hub
Who is an Innovator?
Innovators are any healthcare professional or leader in Canada who want to further their knowledge, skills, and experience with AI. They may apply as individuals or teams and must have foundational education or experience with AI. Innovators may be at different stages in their AI journey; from exploration to implementation. Based on their needs and learning objectives, Innovators will be matched with one or more Expert.
To receive individualized guidance from Experts, Innovators must have a project that is minimally in the later stages of ideation. Innovators at earlier stages of their AI journey or who are not actively working on a project, can still apply to the program for experiential opportunities that meet their role, objectives, and level of knowledge.
What Will Innovators Do?
The Innovation hub provides a flexible and tailored learning journey by connecting Innovators to relevant experts based on the stage of their project and learning objectives. Innovators may be matched with one or more experts for guidance and experiential learning opportunities as possible.
As an Innovator, you will be guided through the path below by the Program Lead: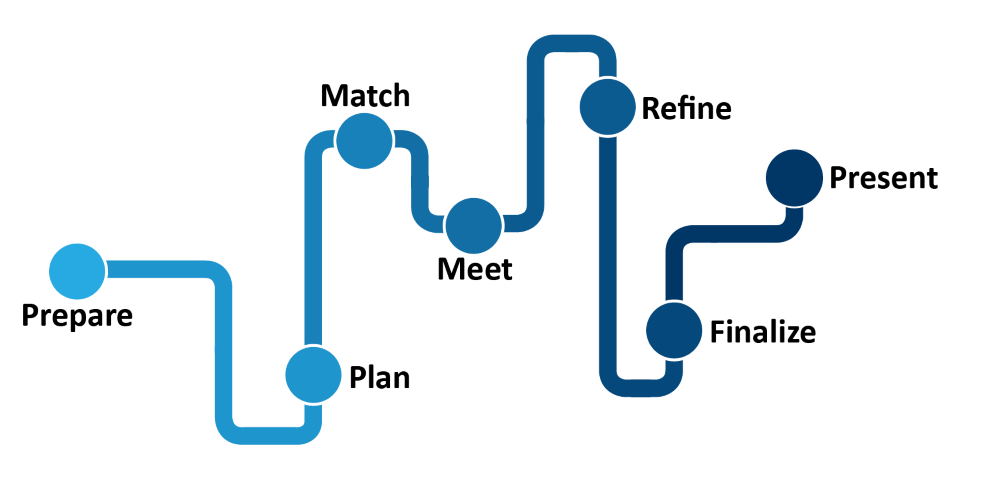 Prepare
Get ready to accelerate your AI project and toolset.
Plan
Work with our Program Coordinator to outline your learning plan.
Match
Learn which Experts will help guide your AI project and toolset
Meet
Connect with Experts for personalized guidance and opportunities.
Refine
Incorporate your learnings to advance your AI project and toolset
Finalize
Check-in with our Program Coordinator to complete your learning plan.
Present
Share your work at an end-of-program symposium.
Meet Our Program Lead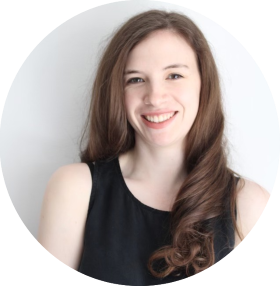 Jillian Scandiffio
jillian.scandiffio@uhn.ca
Jillian Scandiffio
Jillian Scandiffio is a Research Analyst in Education, Technology and Innovation at University Health Network and is the Program Lead for the Healthcare AI Innovation Hub. Jillian has a Master of Science in Physical Activity Epidemiology from Queen's University and is a recipient of the 3M Health Quality Team Award. She has research experience in both academic and clinical environments and has published manuscripts in a range of healthcare areas, including program implementation and evaluation, barriers and facilitators to education, and prevention of negative health outcomes. Jillian is passionate about programs ensuring the uptake and optimization of technology-enabled practice and care.
Jillian will lead several aspects of the program, including:
Review and dissemination of program materials
Communication with innovators and experts throughout the program
Matching of innovators and experts based on expertise and learning aims
Check-ins with innovators and experts throughout the program
Exit interviews with participants
Development and coordination of the Innovation Hub Platform
Meet Our Experts
Innovation Hub Experts are leading AI experts from across Canada who have made significant contributions and advancements in the field of AI in healthcare. Within the Innovation Hub, Experts will provide guidance, resources, and opportunities depending on Innovators' needs.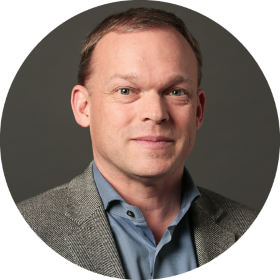 Dr. Sean Hill is the Director of the Krembil Centre for Neuroinformatics, Senior Scientist at the Centre for Addiction and Mental Health (CAMH), and Professor at the University of Toronto. Dr. Hill is a computational neuroscientist with experience in building large-scale computational models of brain circuitry. The Centre collaborates with clinicians and researchers, employing neuroinformatics, artificial intelligence, and multiscale modeling, to develop data-driven definitions of brain disorders, predict patient trajectories, and transform mental health care.
Dr. Hill applies large-scale data integration, neuroinformatics, multiscale brain modeling and machine learning to improve our understanding and treatment of mental health disorders. The Centre's mandate is to accelerate global collaborations in brain science using the power of big data and brain modelling to fundamentally change how mental illness is understood.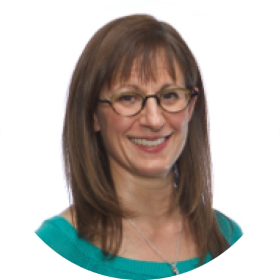 Professor Erin Nelson (B.Sc.P.T. (Alberta), LL.B. (Alberta), LL.M. (Columbia), J.S.D.(Columbia)) joined the Faculty of Law at the University of Alberta in 2000. She teaches Tort Law, Health Care Ethics and the Law, and Law & Medicine, and has served as Associate Dean (Research) in the Faculty of Law. In 2012-13, Professor Nelson served as Senior Legal Counsel to the Honourable Catherine Fraser, Chief Justice of Alberta. Professor Nelson's research interests include: the interface of health care law and ethics, women's health, issues in reproductive health and feminist legal theory. She has published articles and book chapters on numerous health law related topics, including assisted reproduction, surrogacy, organ and tissue donation, consent, intervention in pregnancy and the tort law duties of pregnant women. Her monograph, Law, Policy and Reproductive Autonomy (Hart, 2013), explores theoretical and practical issues in reproductive decision-making.
She is also a co-editor of the leading Canadian health law and policy text (Canadian Health Law and Policy, 5th ed, LexisNexis Canada. 2017) and co-author of a health law text for healthcare providers (Law for Healthcare Providers, LexisNexis Canada, 2018)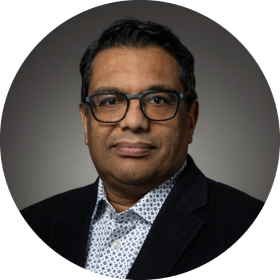 Reg Joseph was appointed as the CEO of Health Cities in February 2018. He has 20 years' experience spanning the health, technology and investment sectors. At Health Cities, Reg is focused on developing new pathways for healthcare delivery to drive better health outcomes and economic growth for our region. Reg has served in a wide variety of roles including as an analyst with Boston-based Leerink Swann & Co. and managed a global business unit at US-based Invitrogen Corporation (now Thermo Fisher). Reg has founded and led local health technology companies and most recently, he served as the Vice President of Health at Alberta Innovates managing outgoing investments from the Heritage Fund. In addition to serving on multiple boards of health technology companies, Reg currently serves as Chair of the Board of BioTalent Canada and on the MacEwan University Board of Governors. Reg has a B.Sc. in Physiology and an MBA in Finance.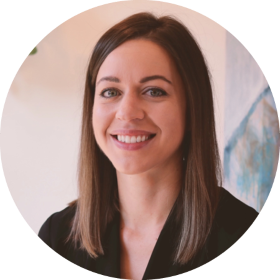 Dr. Stephanie Garies has been working with primary care electronic medical record (EMR) data for over a decade with the Canadian Primary Care Sentinel Surveillance Network (CPCSSN). Her research areas of interest include primary care EMR data science and the use of these data to advance primary health care research and innovation. She is currently a CIHR Health System Impact Postdoctoral Fellow embedded in the St. Michael's Hospital Family Health Team (FHT), where she is exploring the use of artificial intelligence methods to derive information about patients' social determinants of health from their electronic medical record. Dr. Garies also maintains a role as the Assistant Director of the Southern Alberta Primary Care Research Network (SAPCReN) at the University of Calgary. She received her PhD in Epidemiology at the University of Calgary (2020) and her Master's in Public Health at the University of Warwick, UK (2010).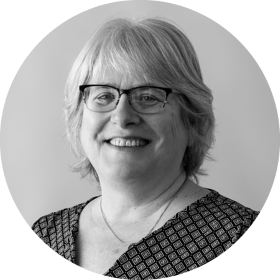 With a wealth of international experience in taking ideas to market— always at the dynamic intersection of where entrepreneurship and experiential learning meet— Edna Chosack, M.Sc., MBA, is the Healthcare Stream lead and Senior Coach at District 3, a leading innovation centre in Montreal. Edna is also a member of the Medical Device Research Centre Advisory Board of the National Research Council Canada (NRC). As the co-founder and VP, Strategic Marketing and Product management at Simbionix Inc. (acquired by Surgical Science for $305M USD) , Ms. Chosack co-built the company into an international surgical-simulation leader, becoming internationally recognized as one of a few experts who leverage medical-simulation into a business success story . As Director at CAE Healthcare she established and managed the surgical-simulation business line. She was also a member of the advisory committee at McGill University's Steinberg Centre for Simulation and Interactive Learning.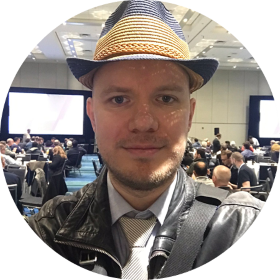 Mathew Gancarz leads Information Technology (IT) and Operations at de Souza Institute where he manages the technology platforms, digital strategy and instructional design and software development staff. Working alongside the research team, he contributed as co-investigator on several research projects focused on using technology to improve online patient support groups. He is also responsible for planning, design, architecture and information management for the Continuing Education and Professional Development portfolio at the University Health Network. The role involves the development of new platforms and systems to support lifelong learning and helps to address health human resource issues, overseeing projects such as Critical + COVID Care Learning, the Ontario Workforce Reserve for Senior Support and the provincial Vaccination Support Program. He holds a Masters of Management Science (MMSc) from the University of Waterloo, developed and teaches the Artificial Intelligence and Machine Learning I course for the Digital Health and Data Analytics Program at The Michener Institute of Education at UHN and has completed a certificate in the Management of Enterprise Data Analytics from the University of Toronto.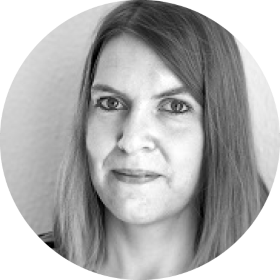 Dr. Meier is a Canada Research Chair in Developmental Psychopathology and Youth Mental Health. Her research focuses on leveraging modern technology to improve mental health care in youth. With her team, she has developed a mobile sensing app that passively gathers information on patients' behaviours using their smartphones. Thereby she aims to identify youth at risk early on and provide them with the help they needed. She has also developed multiple online intervention tools as well as remote cognitive assessment apps.
Her work is strongly rooted in patient engagement, she co-designs her apps with patients working with over 19 patient organizations and she has founded her own youth council.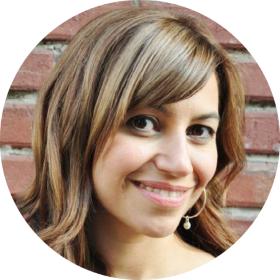 Dr. Talhouk is an assistant professor in the department of Obstetrics & Gynecology in the Faculty of Medicine at the University of British Columbia. She is also the director of data science and informatics at OVCARE, BC's ovarian and gynecological cancer research program.
She completed her PhD in Statistics at the University of British Columbia in 2013 with a focus on computational statistics and machine learning. Since then, she has been working on developing and implementing predictive models to improve patient care in women's health and oncology. Her research focus also includes the ethics of data sharing and privacy in the era of digital health and AI modeling.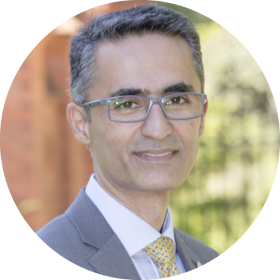 Mahmoud Azimaee is the Director of Data Quality and Information Management (DQIM) at ICES. He is a statistician by training and a Professional Statistician (P.Stat.) by the Statistical Society of Canada. He has been working with large population health data for the past 16 years. He started his career in Canada at the Manitoba Centre for Health Policy (MCHP) in 2006 and joined ICES in 2012. He has assumed various roles within ICES. Mahmoud has been leading DQIM department since February 2016. He also holds an Adjunct Faculty role with the University of Toronto's IHPME and teaches Quantitative Skills for Health Informatics for the Master of Health Informatics program as a Sessional Instructor. His research in interests are Record Linkage, Data Quality, de-identification, Metadata, Data Management and Data Governance.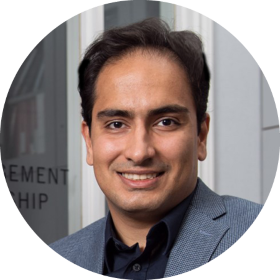 Dr. Alireza Manashty is a machine learning and data science researcher, consultant, and academic instructor with 10+ years of research and problem-solving experience. Dr. Manashty helped government, industry, universities, and hospitals to solve data science problems.
Furthermore, he has been helping communities and students as Microsoft Most Valuable Professional (MVP) in Azure Cloud, Assistant Professor in Machine Learning, and Director of Data Science Laboratory (urdatascience.ca ). Dr. Manashty has 30+ research publications and presentations in his record. His technical and research expertise and interests include machine learning, deep learning, multivariate temporal forecasting, health predictions, smart health monitoring, cloud computing, and federated learning.
Become an Expert
Want to get involved or partner with us? Reach out to us at acceleratingai@michener.ca.
---
Accelerating the Adoption of Artificial Intelligence in Healthcare is funded by the Government of Canada's Future Skills Centre . Le projet est financé par le Centre des Compétences futures du gouvernement du Canada.