Bechmarks 2021 Keynote Speakers
Ramping Up COVID-19 Testing, the Mount Sinai Experience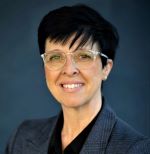 Christine Bruce
As a multi-faceted senior leader in the Canadian medical laboratory and diagnostics services industry, Christine has spent her 20-year career leading laboratory services delivery in both the private and public sector. Currently, she serves as the Senior Program Director for the Laboratory Medicine Program at the University Health Network in Toronto. Most recently, Christine co-led establishing Ontario's highest volume COVID-19 testing facility in under 2 weeks to support over 25% of provincial testing response taking daily testing capacity from 600 tests per day to just under 20,000 per day. As a thought leader on the COVID-19 Provincial Diagnostic Network Operations Centre team of Ontario Health she focused on bolstering aligned service delivery and workload levelling, establishing the Sinai Health/UHN Microbiology Laboratory reputation for collaboration, nimbleness, backlog recovery and rapid validation services.
Christine has held varied positions in the key areas of new testing, business development, operations management, quality, and process engineering. Here she has demonstrated a special talent for developing creative solutions to improve and expand laboratory testing applications, while also championing innovation, high employee performance and client service. An MLT since 1997, Christine also holds a Masters in Health Administration, a Lean Six Sigma Black Belt, Certified Human Resource Leader, Clinical Laboratory Quality Manager, and Certified Health Executive designations. In 2013, Christine received the Clinical Laboratory Managers Association PreAnalytical Excellence Award, and in 2020 was awarded the CSMLS Gaman J. Modi Award of Excellence for Leadership. As a long-time ally with industry associations, regulators, accreditors, and service partners, Christine has been and will continue to be deeply committed to this profession and it's ever valuable professionals in every way possible.
Lab Medicine Without Borders: Creating New Value for Our Regional Health Care Ecosystems Through Collaborations in Population Health Management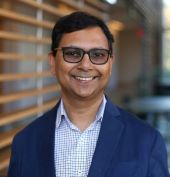 Dr. Sandip K. SenGupta, MD, FRCPC, CCPE
Dr. Sandip SenGupta is a physician leader in pathology and laboratory medicine with more than 30 years of professional experience in primary, secondary, and tertiary care hospitals in southeastern Ontario. He holds the positions of Laboratory Medical Director and Deputy Head of Pathology at Kingston Health Sciences Centre, and Professor of Pathology at Queen's University. He was amongst the first cohort of Canadian Certified Physician Executives (in 2011).
Dr. SenGupta's current leadership interests include regional health systems transformation with a strong focus on continuous quality improvement and value-based healthcare from the patient's perspective.
Objectives:
Understand the concept of value-based healthcare and the laboratory's role in creating new value for its healthcare ecosystem.
Learn about new opportunities for laboratorians in population health management, particularly in the aftermath of the current pandemic.
Establish the laboratorian's leadership role beyond the hospital laboratory into the coordinated care environment (e.g. Ontario Health Teams).
Leverage partnerships and relationships to affect positive change in an evolving health care delivery system.
Conceptions of Identity Within the Medical Laboratory Professions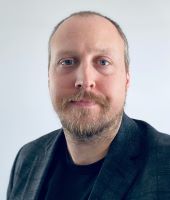 Dr. Greg Hardy
Greg Hardy, Ed.D is the program developer for the College of the North Atlantic's School of Health Science in Newfoundland and Labrador. He was a faculty member with CNA's Medical Laboratory Science and Medical Laboratory Assistant programs for more than ten years and has taught in various laboratory disciplines, most notably transfusion science. He is presently the Atlantic Director for the Canadian Society for Medical Laboratory Science.
Greg was first educated as an MLT in 2007. He continued his education at Memorial University of Newfoundland, completing a B.Tech, B.Ed, and M.Ed, which focused on the continuous professional education dynamics of MLTs. Greg completed his doctoral studies at the Werklund School of Education – University of Calgary, where he focused on Canadian MLT students, primarily exploring how laboratory professionals develop their professional identity during exposure to clinical environments.
Greg's current research interests broadly focus on health professional identity development and the intersection of professional and personal identity in contemporary health care learning environments.