Introduction to Cannabis – Webinar Series
Course Information
Course Code
CANN100
Instruction Method
Online – This webinar is hosted all online, consisting of:
5 part webinar modules (1 per week approx. 1-1.5 hrs each, are live delivery but are recorded and saved)
Final webinar is an interactive discussion panel
Fee
$299 Early Bird (Register before January 29 2019) | $399 Regular Price
Length
5 week webinar series
Instructor(s)
Sabrina Ramkellawan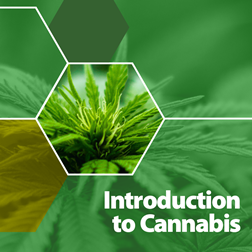 Learner Outcomes
In this series, you will explore:
I. The History & Science of Cannabis
II. The Regulations & Legalities of Cannabis
III. Medical Cannabis and Therapeutic Use
IV. Medical Cannabis Administration
V. Medical Cannabis Education
Intended For
This webinar series is intended for any one (non-health or health professional) looking to gain an introduction into cannabis, starting with a brief background in the history and science to the education and administration aspect of cannabis.
This webinar series is an introduction to the certificate program "Cannabis Educator Certificate Program" that will be launched in the Fall of 2019.

Note:
Webinar dates/times:
February 12 7:00-8:30
February 19 7:00-8:30
February 26 7:00-8:30
March 5 7:00-8:30
week of March 11: pre-recorded panel discussion
There are no required prerequisites for this webinar series.
Take advantage of our Early Bird Pricing at $299
Early Bird registration deadline is January 29th 2019. Regular price is $399
Courses
| Code | Course Title | Format | Tuition | Date(s) | Register By | Availability |
| --- | --- | --- | --- | --- | --- | --- |
| CANN100-WY1 | Health Professional's Introduction to Cannabis Webinar Series | Online | $299.00 | Feb-12-2019 to Mar-15-2019 | Jan-29-2019 | Open |