Healthcare Essentials: A Bridging Program for Internationally Educated Health Professionals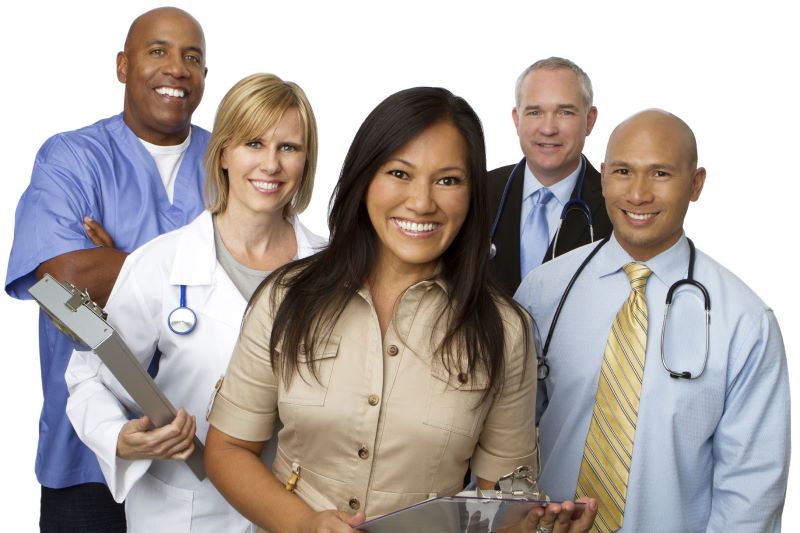 Healthcare Essentials: A Bridging Program for Internationally Educated Health Professionals:
at a glance
Credential(s) Earned
Certificate of Completion
Program Length
1 year
Start Date
January 10, 2019
Tuition
$1,999
Application Deadline
December 7, 2018
Program Code
BPHE800
Description
Continuing Education at the Michener Institute of Education at University Health Network is excited to offer a new program for internationally Educated Health Professionals (IEHPs). The program is designed for IEHPs seeking new development opportunities and to enhance important workplace skills that will enable a variety of career opportunities in Canadian Healthcare. The program provides the additional leadership skills needed and aims to facilitate the successful integration of highly skilled and experienced IEHPs in non-licensed health care jobs.
Internationally Educated Healthcare Professionals (IEHP)
Minimum 2 years of experience in a Healthcare Profession (supporting documentation is required)
Proof of English Language Proficiency

If post-secondary education was not in English
If student is not from an English dominant country
TOFL/IELTS scores must be valid within 2 years
If TOFL/IELTS scores are not available, Michener English Language Assessment (MELA) exam is required.

Resume/CV
Letter of Intent
Complete Michener Application Form
Please submit the following by email to: uhnice@uhn.ca
Completed Michener Application Form
Proof of Credentials (diploma, degree, certificate or other proof of credential)
Proof of  minimum 2 years of experience in a Healthcare Profession
Detailed resume
Letter of intent
Applicants for whom English is a second language must provide proof of an English language assessment (valid within 2 years)
2019 Intake
Application Deadline: December 7, 2018
Course Start Date: January 10th, 2019
1. Understanding Cultural Humility as Teachers, Learners & Health Care Providers – In-Person:  Thursday January 10th, 2019 – 5:00pm-7:30pm
Designed by the UHN International Centre for Education™ (UHN ICE), this workshop will build on our understanding of culture and its influence on our interactions with colleagues and learners who bring different lived experiences to the work environment.  The workshop will provide tips on successful communication, breaking down barriers and building respect. Participants will also explore the importance of Cultural Humility and how it is foundational to best practice as teachers, learners and health care professionals.
2. Fundamentals of Leadership Effectiveness  –  Online: January 14 – April 5, 2018
Topics Covered:
The difference between the management role and the leader role in a team
The question of whether leadership can be learned
Leadership communication styles that are best practices in a variety of contexts
The ability to resolve conflict situations
Change management
Theoretical approaches to leading change
Project management concepts and thinking
Showing leadership behaviours as you work in groups
3. Communication Skills:
Active Listening Workshop – In-Person: Saturday May 18, 2019 -10:00am – 1:30pm
Networking 101 Workshop – In- Person: Saturday May 18, 2019 – 2:30pm- 3:30pm
4. Managing Quality and Patient Safety in Healthcare – Online: Sept 9 – Nov 29, 2019
Topics Covered:
To understand the role of quality in management
To be able to develop program / department measurement and tracking
To use information to support effective decision making
To integrate quality into operational improvement
To integrate quality into and support a culture of patient safety
Recommended Program: (Optional )
Personalized Learning Program at the University Health Network (UHN) 
The Personalized Learning Program™ (PLP™) at the University Health Network (UHN) is a fully customizable, observership-based program designed to meet learners' specific goals and objectives. No two PLPs are exactly the same! With the PLP, we are able to leverage various resources and expertise throughout the UHN campuses, if applicable. PLPs can be organized in any program or specialty available at UHN and The Michener Institute of Education at UHN.  A PLP Education Plan is developed for every learner with activities built to meet learning objectives.  Learners receive a UHN PLP Certificate of Completion at the end of the PLP program.
Visit UHN International Centre for Education for more information on PLPs at UHN. See below for special offer.
Graduates of the Healthcare Essentials; a Bridging Program for Internationally Educated Health Professionals, will be provided a 10% discount to the Personalized Learning Program™ at the University Health Network within one year of completion.
If you have questions, please feel free to contact us: Email  uhnice@uhn.ca or Telephone: Dalia Al Mouaswas, Team Lead, UHN International Centre for Education™  at: 416-340-4800 ext. 2791