Keynote Address:
The Future of Healthcare Education: An Idea and an Invitation

Dr. Kathryn Parker MA,PhD
Kathryn began working in the area of utilization-focused and theory-based program evaluation in 2002 and received her PhD in program evaluation from the University of Toronto in 2006. Kathryn has presented her work at various national and international conferences and has applied her program evaluation skills when working with numerous academic/clinical groups to facilitate and direct program evaluation efforts. Her collaborative work moving educational innovations forward within academic health science centres have garnered numerous awards including the Sherman Award of Excellence in Patient Engagement in 2017 and the 2018 Award of Excellence in Organizational Leadership from the Canadian Association of Pediatric Healthcare Centres.
She is an Associate Professor with the Department of Pediatrics at the University of Toronto and currently serves as the Senior Director of Academic Affairs, Simulation Lead and the Co-Lead for the Centre for Leadership in Innovation at Holland Bloorview Kids Rehabilitation Hospital. She was also the recipient of the 2013 AMS Phoenix Fellowship and the recipient of the Larry Chester Award for Excellence in Strategic Leadership from the University of Toronto in 2013.
Special Feature
A Conversation with Tina and Harvey: The Promise and the Perils of  Organizational Change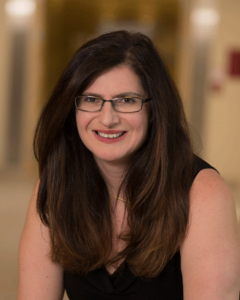 Dr. Tina Martimianakis MA,MEd, PhD
Maria Athina (Tina) Martimianakis is the Director of Medical Education Scholarship and Associate Professor at the Department of Paediatrics, and Scientist and Associate Director, Partnerships and Collaborations at the Wilson Centre, University of Toronto.  Drawing on critical social science perspectives and Foucauldian discourse analysis, Tina studies the material effects of discourses with a focus on professional identity negotiations and the politics of knowledge stratification. Her recent research has explored ways in which discourses of collaboration support or hinder the capacity of interprofessional teams to practice and learn together, the relationship between discourses of the hidden curriculum and humanism, how discourses of progress and multiple change agendas affect the wellness of health care providers including identification with their work, and how globalization shapes decisions about what to teach and how to teach locally and globally. As an educator, she employs socio-cultural and transformative learning pedagogies to enable clinician educators to incorporate complex negotiations of the social world in their educational practice.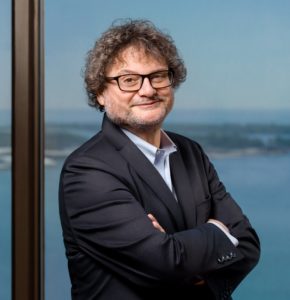 Dr. Harvey P. Weingarten MS, MPhil, PhD
Dr. Harvey P. Weingarten was President and CEO of The Higher Education Quality Council of Ontario (HEQCO) — an independent agency of the Ontario government with the legislated mandate to improve the accessibility, quality and accountability of colleges and universities – from July 2010 to September 2019. At HEQCO, Dr. Weingarten expanded the agency's research capacity, increased its influence and impact with government and institutions, and mounted a larger knowledge mobilization and solutions orientation for HEQCO.
 He served as president and vice-chancellor of the University of Calgary from 2001 to 2010. Under his leadership, the university increased access, invested in students, recruited world-class faculty and attracted significant amounts of research revenue and philanthropic support. At the end of his tenure the University wrote about his contribution:  "A relentless agent of change, he pushed for excellence across campus.  Throughout it all, he never lost sight of the goal:  do what's best for students."
 Dr. Weingarten was provost at McMaster University from 1996 to 2001.  During a 21-year career at McMaster he served as dean of science, professor of psychology, department chair, and a teacher and mentor to many undergraduate and graduate students. He received his BSc from McGill University, and his MS, MPhil and PhD from Yale University.
 Dr. Weingarten has served on many boards and councils including the Science, Technology and Innovation Council of Canada; Labour Market Information Expert Panel; Council for Aid to Education; Association of Universities and Colleges of Canada; Canadian Language and Literacy Research Network; and Shad Valley.  He currently is a Senior Resident at Massey College at the University of Toronto and an Executive-in-Residence at the University Health Network.Dr. Weingarten writes, speaks and consults regularly on postsecondary education, innovation and research policy, and higher education policy and practice.