Keynote Address: Crazy Days: Strategies to adapt and thrive under pressure
We are thrilled to announce that this year's Convergence Keynote will be delivered by inspiring community leader, physician, Olympian and Hockey Hall of Famer Dr. Hayley Wickenheiser. We will post more specifics about the keynote address as details become available.
Keynote Speaker
Dr. Hayley Wickenheiser  MD, OC, BKin, MSc, Hon. LLD
Four-time Olympic Gold Medalist | Member of the Hockey Hall of Fame
Dr. Hayley Wickenheiser is considered one of the best female hockey players in the world. Seven world championships, six Olympic appearances, five Olympic medals — she is a titan of sport and a leader both on and off the ice. Wickenheiser now sits on the International Olympic Committee's (IOC) Athletes Commission, is the Vice Chair of the Calgary 2026 Bid Committee, and is the Senior Director of Player Development for the Toronto Maple Leafs. Beyond sport, she is a community leader, doctor, and businesswoman who inspires audiences to give their best in everything they do.
In her 23 years as an Olympic athlete, Wickenheiser led her team to four gold medals and one silver medal, and served as Canada's official flag bearer at the 2014 Sochi Olympics. She also won seven gold and four silver medals at Women's World Hockey Championships as part of the Canadian Women's National Team. Wickenheiser made hockey history as the first female player to notch a point in a men's professional game, and as the first woman in history to have played in/coached at four NHL development camps with the Philadelphia Flyers, the Edmonton Oilers, and the Toronto Maple Leafs.
In 2019, Wickenheiser was inducted into Canada's Hockey Hall of Fame. She has also been named one of Sports Illustrated's Top 25 Toughest Athletes in the World; has been twice-named to the "Power 50 in Sports"; was among the QMI Agency's "Top 10 Greatest Female Athletes in the History of Sports"; and is a member of the Saskatchewan Sports Hall of Fame, Canada's Top 40 under 40, and Canada's Walk of Fame. In 2014, she was awarded Canada's highest honour when she was appointed to the Order of Canada for her achievements as an athlete and for her contributions to the growth of the women's game.
Wickenheiser's passion for sport is paralleled by her desire to give back to the community through her work with dozens of philanthropic organizations, including Lace 'Em Up, Jumpstart, KidSport, Project North, and Right to Play. She is also the founder of the world-renowned personal and athletic development weekend, The Canadian Tire Wickenheiser World Female Hockey Festival, which provides mentoring and growth opportunities for young athletes around the world.
Wickenheiser holds several honourary degrees from institutions across Canada, as well as a Masters in Kinesiology from the University of Calgary, where she also studied medicine. In 2021, Wickenheiser completed her studies and became a medical doctor. She also published her first book Over the Board: Lessons from the Ice, available in October 2021
---
Day 2 Special Presentation: Reflections on Race, Racism and Racialization in Healthcare Education:  The reality of reform?
On Day 2 we will be having a very special presentation from Jaqueline Silvera,  Director, Inclusion, Diversity, Equity, Accessibility and Anti-Racism. People and Culture, University Health Network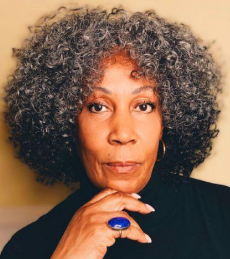 Jacqueline, has worked in the public and private sectors in North America for over twenty-five years developing and delivering inclusion, diversity, equity and accessibility (IDEA) strategies. She has influenced large organizations and small non-profits to develop and implement IDEA based key performance indicators to drive change. No stranger to the resistance that often accompanies change, Jacqueline's tenacity grounds her unwavering approach to transformation. As a subject matter expert, Jacqueline has provided IDEA service, planning, programming to the University Health Network (UHN).
At UHN, Jacqueline, developed policies and implemented process specific to advocacy, anti-racism, anti-Black racism, anti-discriminatory practice, alternate dispute resolution and decolonization strategies. She has designed frameworks to advance objective standards, redefined governance to incorporate an anti-oppression lens and build IDEA communities of interest. As a result of Jacqueline's collaboration within the Healthcare sector, the Diversity Health Practitioner's Network was created and evolved to inform the health equity division of the Toronto Central Local Health Integration Network. The overlap between the intersections of identity and the social determinants of health was highlighted as a priority, in advance of the legislative requirements under the Accessibility for Ontarians with Disabilities Act (AODA). Jacqueline's understanding of the disparities and inequalities experienced by Persons with Disabilities resulted in engagement strategies and consultation related to accessibility at the municipal, Provincial and Federal government levels. As a result, Jacqueline was appointed to the Provincial Standard Development Committee and played a pivotal role in development of the proposed new Accessibility Health Care Standards.
During the span of her career, Jacqueline has conducted over twelve hundred investigations ranging from direct discrimination to systemic investigations, provided over-sight to large Broad Public System reviews and designed restoration strategies. Jacqueline has conducted over nine hundred cross-cultural, specializing in anti-racism and multi-party mediations. During the pandemic she has taught and coached practitioners to conduct virtual mediation with a focus on anti-oppression practice.
Jacqueline has a stellar reputation for deploying comprehensive and realistic strategies that are action oriented and result in successful outcomes. She is sought out for her wisdom and no-nonsense approach to advancing inclusion, diversity, equity and accessibility while maintaining optimism.
Jacqueline, an adjunct Lecturer with the University of Toronto, Dalai Lama School of Nursing, Radiation Medicine Program, Ryerson University and George Brown College teaches, Cultural Humility, Fair practices in the workplace, Mediation and is the recipient of numerous awards.
Jacqueline's academic pursuits include Legal Anthropology, Caribbean and Latin American Studies, Critical Race and Gender theory and Law: graduate studies encompass Mediation and Negotiation from York University, University of Windsor and Harvard University.
---
Day 3: Special Presentation:
The Convergence Paradox: COVID, Courage & a "New Altogether"
For our final day of the conference we will be having a very special presentation from Joy Richards, PhD, RN, FAAN  Vice President – UHN, Executive-in-Residence, Health Education Development at the Michener Institute of Education. 
Dr. Richards is the Vice President – UHN, Executive-in-Residence, Health Education Development at the Michener Institute of Education. This critical leadership role is a new initiative to rapidly conceptualize and design an innovative approach to the healthcare human resource crisis. Her previous role within UHN was Vice-President Patient Experience and Chief of Health Professions, which she held for the past 11 years. Joy is a Past-President of the Academy of Canadian Executive Nurses (ACEN) and holds clinical appointments at the University of Toronto, Faculty of Nursing, and York University Faculty of Nursing.
Dr. Richards graduated from the University of Toronto with a Bachelor of Science in Nursing in 1981, and a Master of Nursing in 2000. She then went on to complete a Master of Arts in Human and Organizational Systems from Fielding Graduate University in Santa Barbara California in spring of 2005. Joy is a graduate of the Queen's University Executive Program and is a Johnson & Johnson Wharton Fellow, University of Pennsylvania. She completed her PhD studies in 2008, in Human and Organizational Development at Fielding Graduate University. Her dissertation focused on exploring and understanding the development and practice of feminine courage in leadership.
Dr. Richards has received numerous awards and honours over her career, including the 2007 Sigma Theta Tau Award for Excellence in Nursing Administration, the 2010 Health Achieve Margret Comack Award of Excellence in Nursing Leadership, and 2013 Award of Distinction for her nursing leadership contributions from the Bloomberg Faculty of Nursing, University of Toronto. Most recently, in October 2019, Dr. Richards was inducted as a Fellow into the American Academy of Nursing as a Fellow (FAAN). This represents one of the highest international nursing honours awarded to academic leadership within the profession.