Big Ideas Lecture Series: Medical Assistance in Dying (MAID) at UHN
September 19, 2018 @ 12:00 pm

-

1:00 pm

Topic Description:
In February of 2015, the Canadian Supreme Court handed down a decision that made physician-aid-in-dying a legal option for certain categories of patients, and legislation governing eligibility and access soon followed. This talk will provide the audience with a brief introduction to the Medical Assistance in Dying (MAID) program that has been implemented at University Health Network. Attention will be paid to some of the procedural and practical aspects of the service, but time will be made to introduce some of the ethical aspects of MAID as well. Although MAID is a highly controversial topic, at least in some quarters, we believe that has provided us with an extraordinary opportunity to have meaningful conversations about the values that unite us – both as healthcare providers and as members of the wider community.
Speakers: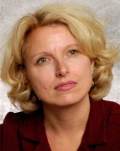 Ann Heesters
Ann Heesters is the Director of Bioethics at the University Health Network and a member of the University of Toronto's Joint Centre for Bioethics. Ann has practiced in the field for more than 17 years and established the ethics services at Atlantic Health Sciences Corporation and The Ottawa Hospital. She came to Toronto in 2009 to become Director of Ethics and Spiritual Care at the Toronto Rehabilitation Institute. Ann has an abiding interest professionalizing the work of health care ethicists and helped to write a code of ethics for American ethicists and was an early director of CAPHE-ACCESS (the Canadian Association of Practicing Healthcare Ethicists). Ann is a former Research Ethics Board chair and her current interests include improving processes for the evaluation of research and quality improvement initiatives. She is also co-chair of the UHN Medical Assistance in Dying (MAID) Quality Committee. Ann is a student of Philosophy and generally endorses Ronald Dworkin's view that "Absolute confidence or clarity is the privilege of fools and fanatics."

R.J. Edralin
R.J. Edralin received his Nursing degree from Ryerson University in 2011 and he is currently enrolled in their Master of Nursing program, with a course stream focus on Leadership in Health Policy and Education. He began his career at the University Health Network (UHN) as a staff nurse with the Nursing Resource Team where he worked on several medical/surgical units, as well as the Emergency Department (ED) at both Toronto General and Toronto Western. R.J. eventually transitioned into the ED at Toronto Western Hospital where he has been employed for most of his career, and also co-lead in a quality improvement project to improve an inter-professional approach to palliative and end-of-care in the ED. In November 2016, R.J. began his new nursing leadership role as the MAID Clinical Care Coordinator for UHN where he provides coordination support of the MAID process for patients, families, and staff across the organization.
For those individuals interested in attending online:
Please register for Big Ideas Lecture Series: "MAID at UHN: Processes, Principles and Possibilities" on Sep 19, 2018 12:00 PM