Canadians in Ethiopia Poster Exhibit
June 7, 2016

-

June 30, 2016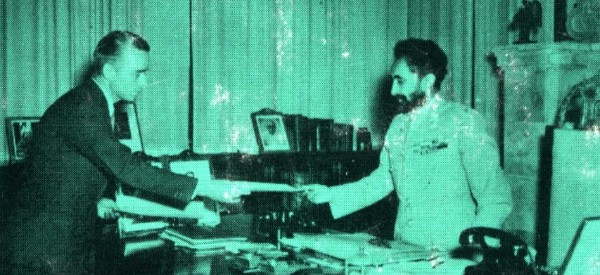 From Monday, June 6 to Thursday, June 30, Michener will be hosting a poster exhibit entitled Canadians in Ethiopia. The exhibit can be found on the fourth floor of The Michener Institute.
To mark 50 years of diplomatic relations between Canada and Ethiopia, the Canadian Embassy in Addis Ababa, Ethiopia created an exhibit of posters featuring Canadians who have made an impact in Ethiopia. Michener was asked to host the exhibit to honour the excellent diplomatic relationship between Canada and Ethiopia, and to raise awareness about new additions to this partnership such as the Toronto Addis Ababa Academic Collaboration (TAAAC).
As outlined in Dr. Brian Hodges' recent post on the Michener blog, TAAAC was created in 2008 as a unique, multidisciplinary educational initiative partnering University of Toronto with Addis Ababa University in Ethiopia. The goal of TAAAC is to build and strengthen capacity and sustainability for medical, engineering, social sciences and other academic and technology graduate training programs.
The exhibit will be held on the fourth floor of The Michener Institute from June 6 to 30, 2016.