Doors Open at Michener's St. Patrick Campus
May 26, 2018 @ 10:00 am

-

5:00 pm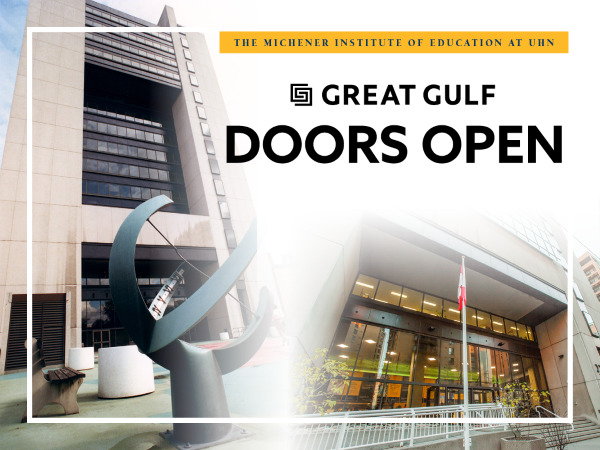 Doors Open Toronto has invited Michener's St. Patrick Campus to be a Doors Open site on May 26, 2018.
Presented by Great Gulf and produced by the City of Toronto in partnership with the broader community, Doors Open provides an opportunity to explore some of the most architecturally, historically, culturally and socially significant buildings across the city for one weekend a year.
This year, the event will shine the spotlight on the city's film and television industry featuring historic cinemas, film and television studios, post-production houses, digital media studios and artist-run centres, as well as buildings that have been featured in film and television.
Between 2000 and 2015, 12 shoots have taken place at the St. Patrick Campus: two movies, seven TV shows and three commercials.
With Michener celebrating its 60th anniversary this year, the event will provide an opportunity to share Michener's history and our unique contribution to the health care system with visitors.