Trends in Molecular Cervical Cancer Screening, Diagnostic Cytology and Education Forum
November 27, 2015 @ 8:00 am

-

3:30 pm
Join The Michener Institute on Friday, November 27 for a discussion on the needs of the health care system and current practices in cervical cancer screening.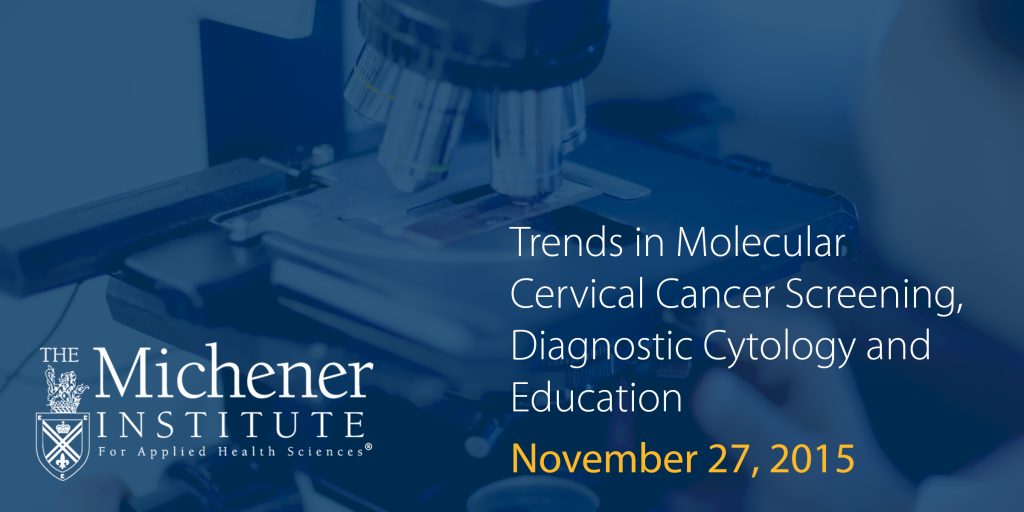 Cancer researchers have recently established that infection of cervical tissue with certain subtypes of the Human Papilloma Virus (HPV) usually precedes cancer development. As a result, screening practices and policies have changed in order to address the cause of cervical cancer rather than the detection, staging or treatment of abnormalities.
These changes, and proposed changes to cervical cancer screening, have had major impacts upon screening process, workflow, workforce and educational needs.
The Michener Institute is pleased to host the Trends in Molecular Cervical Cancer Screening, Diagnostic Cytology and Education Forum, which will highlight current practices in cervical cancer screening and provide the opportunity to discuss:
The needs of the health care system;
The working environment that diagnostic cytology graduates will enter; and
Areas of continuing education that require development for established members of the workforce.
To confirm your attendance, please register by Wednesday, November 25.