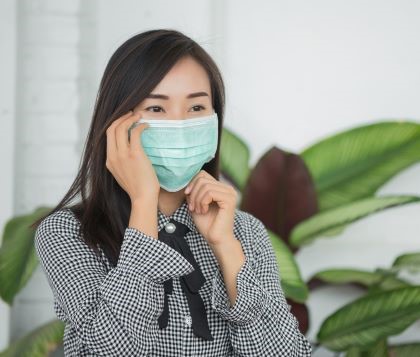 Michener students create an environment of energy, enthusiasm and vigor that characterizes Michener as a vibrant healthcare learning community. We are looking forward to the start of the new academic year and having students on campus. That return will not be the same as in previous years, but we commit to working with students to provide a hybrid teaching format that will support your ongoing professional development as a healthcare professional in an ever changing healthcare system. Our primary value and above all else, the needs of patients come first.
The Faculty, Chairs and Michener staff continue to work diligently to deliver excellence in programming. We have developed new teachings with online learning and virtual simulations as well as valuable in-person essential laboratory and simulation activities that will introduce you to new concepts and topics specific to your chosen program of study. We recommend you check out these recommended technology needs to support your learning in the new academic year.
Course outlines are posted and accessible on my.Michener.ca. Please note that due to the current pandemic, changes may occur and students are reminded to regularly check (daily recommended) BlackBoard and emails from program faculty regarding changes.
Each program has worked closely to devise onsite activities that are supported through online lab preparations and didactic lectures and teaching. Please continue to provide valued feedback about what is working well and how we can continue to improve throughout each semester. We want to hear from you!
Blackboard
Blackboard continues to be our Learning Management System and updates to courses will be posted there by faculty.
Tools such as Zoom may be in use for Fall semester, so please familiarize yourselves with the platform again.
Clinical Placements
Clinical placements are guided by a set of principles that address patient care as a priority, as well as safety and wellbeing, learning and supervision, and resources and capacity. Clinical education continues to collect information specific to professions/roles and local work areas to determine feasibility for a reintegration of students within the clinical environment. Students must comply with all clinical site requirements, policies and procedures.