Wavelenths 2021 Keynote Speakers: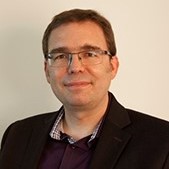 Dr. David Wiljer
is a member of the community providing groundbreaking perspectives and inspiring contributions to digital health policy, management, education and evaluation. He is the Executive Director of Education, Technology & Innovation at the University Health Network, and former Senior Director of Transformational Education and Academic Advancement at CAMH. David is also an Associate Professor in the Department of Psychiatry, Faculty of Medicine and the Institute of Health Policy Management and Evaluation at the University of Toronto. He is a former President of the American Association of Cancer Education, and was the founding Chair of a national working group, the Canadian Committee for Patient Accessible Electronic Health Records (CCPAEHR), dedicated to involving patients in their EH. He was also an inaugural Associate Director of the Centre for Health, Wellness and Cancer Survivorship at the Princess Margaret Cancer Program at the University Health Network.
His work focuses on patient and health professions education, specifically patient involvement, digitally enabled education and life-long learning. He has explored the development of large programs, infrastructure, communities, and research initiatives that involve health professionals, patients, and families in new approaches to education and care delivery, including patient portals for providing patients with access to their health records and social networking approaches to promote self-management and self-care.

Jean Jian Nash
is currently the Manager of Medical Imaging at Toronto General Hospital and, until very recently, the Interim Professional Practice Leader for the Joint Department of Medical Imaging, encompassing 3 large teaching hospitals (University Health Network, Sinai Health System, Women's College Hospital) in downtown Toronto, Canada. Jean has been a practicing Medical Radiation Technologist since 2003. As part of her current role as Manager of Medical Imaging, Jean oversees the Medical Imaging clinical and research operations for her site, providing services in General Radiography, Gastrics, Computed Tomography, Magnetic Resonance Imaging, Ultrasound, Nuclear Medicine, Positron Emission Tomography, and the Radiopharmacy.
Jean holds a Bachelors of Science from the University of Toronto, a diploma in Medical Radiation Sciences from Fanshawe College and an advanced diploma in Magnetic Resonance Imaging from The Michener Institute. She is currently enrolled in a Masters of Science through Arden University in the UK, pursuing a graduate degree in Data Analytics and Operational Management.
Her leadership roles have included being Charge Technologist of Angio/Interventional, Supervisor of General Radiography and CT, Professional Practice Leader and now, Operational and Research Site Manager for Medical Imaging.
As part of her role, Jean drives operational and practice related initiatives on behalf of the department including programs targeted at: hand hygiene, positive patient identification, patient experience, mentorship, etc. Jean has chaired departmental committees such as the Practice Council, Professional Development Committee, and Education Day Planning Committee.

Kathy Hilario
is currently Director, Medical Imaging, Interventional Services and CESHA at University Health Network in downtown Toronto, Canada. Previous to this role, Kathy has been a Clinical Manager in the Joint Department of Medical Imaging from 2000 – 2018, overseeing the operational management of various imaging modalities from a site and corporate level. This included Angio/Interventional, Breast Imaging. CT, MRI, Nuclear Medicine, Ultrasound and X-ray.
Kathy holds a Bachelors of Health Administration from Ryerson University in Toronto, a diploma in Medical Radiation Sciences from the Michener Institute of Applied Health Sciences (formally Toronto Institute of Medical Technology) and an advanced diploma in Magnetic Resonance Imaging from The Michener Institute.
Kathy is an advocate for professional growth and development. Early in her career, as a certified MRI technologist, Kathy co-developed the part time MRI Graduate Certificate Program at the Michener Institute and worked with a unique imaging team at Toronto Western Hospital to provide a blended model of care in research and clinical environments. As a new Manager, Kathy launched the Professional Development Committee across the UHN and SHS Medical Imaging departments which provides a formal avenue to fund staff to pursue professional development. More recently in 2018, Kathy co-authored a publication in the Journal Of Medical Imaging and Radiation Sciences in which her journey as an MRT Manager in finding purpose, passion and happiness in her profession is shared.