Friday, April 26, 2019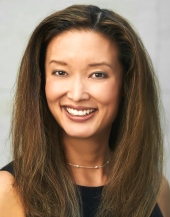 Catherine Wang
is the Vice President of Clinical Operations and Diagnostic Partnerships at University Health Network, Sinai Health Systems and Women's College Hospital.  In this role, she is the executive lead for the Joint Department of Medical Imaging, Canada's largest academic radiology program that spans across UHN, Sinai Health and Women's College Hospital.  She also serves as the executive lead for UHN's Laboratory Medicine Program as well as Microbiology, a partnership between Sinai and UHN.  Catherine is appointed at the University of Toronto, Faculty of Medicine as Assistant Professor for the Department of Medical Imaging.
Earlier in her career, Catherine has had progressive management roles within the rehab, paediatric and acute care sectors.  She has served the McGuinty government as the Senior Policy Advisor for Cabinet Office as well as worked within the Ministry of Health.
Her focus throughout her career has been on quality improvement for patients at the hospital and system-level.
Saturday, April 27, 2019
Dr. Narinder Paul
City-Wide Chief, Department of Medical Imaging, London Health Sciences Centre and St. Joseph's Health Care
Chair, Department of Medical Imaging. Western University
Professor of Cardiothoracic Imaging, Western University