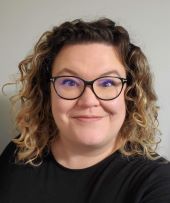 Megan Brydon
is a PACS Applications Specialist at the IWK Health Centre in Halifax, Nova Scotia. She is a practicing Medical Radiation Technologist (MRT), and earned a Master of Science in Community Health and Epidemiology and Bachelor of Health Science in Nuclear Medicine Technology from Dalhousie University. Currently, she is a Fellowship candidate with the Canadian Association of Medical Radiation Technologists (CAMRT).
MRTs practice at the intersection of technology and care, it is what makes our research so applicable and practical. Understanding the complex relationship between technology and the deeply personal care experience is what uniquely positions MRTs to build research capacity in this area. To that end, Ms Brydon and her research team have recently published an integrated review exploring Virtual Reality as a tool to elicit empathy in carers. Expanding on intrapersonal traits as part of the healthcare provider toolkit, they are currently completing a project investigating health system resilience and the relationship of empathy, compassion, reliance and willingness to work during pandemic funded through the Nova Scotia COVID-19 Health Research Coalition.
Technology has and continues to transform the care provided radiology. Ms Brydon is passionate about linking humanity to our highly skilled, high-tech environments. In 2019, Ms Brydon was awarded the Steward of the Profession Award by the CAMRT in recognition of her significant contribution to strengthening and advancing the MRT profession.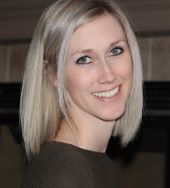 Carrie Bru
is a medical radiation technologist, an educator and the current Director of Education at the CAMRT.
Carrie started her career in Nuclear Medicine working at the Regina General Hospital in Regina, SK. She later moved on to Calgary to become an instructor in the Nuclear Medicine Technology program at SAIT. While at SAIT Carrie earned her Masters of Education, specializing in Adult Learning.
Carrie is passionate about teaching and learning and through her studies developed a keen interest in collaborative practice and interprofessional education. She is incredibly grateful that she gets to live out these interests every day working with MRTs across the country.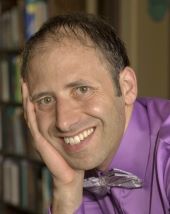 Ran Klein
holds a PhD in Electrical Engineering and is Imaging Physicist at The Ottawa Hospital, Department of Nuclear Medicine. He was previously a Research Associate at the University of Ottawa Heart Institute, National Cardiac PET Centre, where he also managed the Cardiac Imaging Core Lab. He has over 15 years research experience in Nuclear Medicine that produced over 150 publications and abstracts. His research is focused on extracting quantitative, physiologic information from cardiac images. His greatest impact has been on quantification of myocardial blood flow using rubidium-82 positron emission tomography which is applied clinically internationally. His research has resulted in commercially available software for image analysis (FlowQuant).
Ran's work on an automated rubidium-82 infusion system is currently being commercialized by Jubilant-DraxImage, Montreal, Quebec. His current interests include quantitative medical imaging, computer-aided diagnosis and artificial intelligence. He is an associate professor at the University of Ottawa, Department of Medicine, and is also an adjunct professor at Carleton University, Department of Systems and Computer Engineering and at the Department of Physics. Since 2020, Ran has also taken the role of Digital Health and AI Initiative, Project Implementation Manager where his team aid Department of Medicine researchers bring their ideas to clinical application.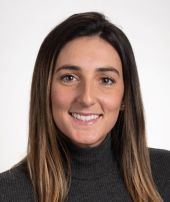 Nicole Cancelliere
is the Neurovascular Research Program Manager at St. Michael's Hospital and also works as a medial radiation technologist specialized in supporting neurointerventional & robotic-assisted procedures. She completed her collaborative undergraduate degree and X-ray technology diploma at Queen's University and the Eastern Ontario School of X-ray Technology in 2013, and then went on to complete her Master's degree in Neuroscience.
As a clinical research technologist, Nicole works with both the clinical and research teams, supporting innovative patient care in the field of brain hemodynamics and neurovascular disease. As co-lead of St. Michael's collaborative research team (@RADIS_lab), Nicole uses Computational Fluid Dynamics (CFD) for aneurysm instability assessment, and optical flow imaging in digital subtraction angiography for intra-aneurysmal flow change assessment after flow-diverting stent placement. The team is also dedicated to the development and advancement of angiography suite technology, with a specific focus on improvement of cone beam CT image quality for brain perfusion visualization during acute ischemic stroke. Nicole performs unique time-resolved 4D-CTAs to better understand the flow dynamics in various neurovascular diseases, such as pulsatile tinnitus, idiopathic intracranial hypertension (IIH), arteriovenous malformations and aneurysms. Nicole's research is also devoted to the development of remote robotics for neuro endovascular stroke treatment. She has been certified as a specialized neurovascular robotic technologist and was a part of Dr. Pereira's clinical team which performed the world's first robotic neurovascular intervention on November 1st, 2019.
Nicole is very engaged in advancing training and education in the fields of interventional neuroradiology and medical radiation technology. She helps run several practical workshops throughout the year, focused on developing acute ischemic stroke and aneurysm treatment techniques using advanced simulators and 3D-printed vascular models. She is also actively involved with the Medical Radiation Sciences program at the University of Toronto and Michener Institute where she is involved in course development and interventional radiology education. Nicole sits on the Canadian Association of Medical Radiation Technologists (CAMRT) Research Grant Committee that works to advance the field by providing financial support for worthy humanitarian, educational and scientific contributions through research by the profession. Nicole is committed to promoting a model of research integration with clinical specialty among future fellow technologists.