We're excited to introduce Nolan Ross and Erin Lee to all of Michener's incoming students. These second-year students are organizing this year's activities and are your guides to Orientation 2020.
Find out what Nolan and Erin are looking forward to most at Orientation, their best advice for new Michener students and what hilarious things have happened to them recently.
Nolan Ross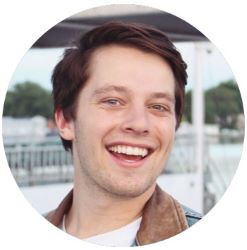 What program are you in?
I'm in my second year of the Respiratory Therapy program.
Who is your hero/heroine and why?
If I had to pick one heroine, it would be my Grandma. Never have I met someone who's been through so much adversity, yet remains entirely humble and good-natured. She is innately selfless, always trying to help others before herself. She has been one of my greatest role models and biggest supporters, and actively demonstrates what devotion to your passions and always treating others with kindness can help you achieve. I'm both grateful and indebted to her for all the lessons she's taught me throughout my life, both purposeful and not. I hope to one day be just like her.
What TV show are you binge watching right now?
Truth be told, I have an obsession with reality TV (it's my secret guilty pleasure). This summer, I've made it through all of the past seasons of The Amazing Race Canada and I'm currently chipping away at the American version of the show, starting from season 1 released in 2001.
What is your best piece of advice for new Michener students?
Don't let one disappointment define you. The type of learning at Michener is very different from what I was used to coming from my undergrad and high school, so there's definitely a learning curve. Lean on your peers, ask your professors for help, access peer tutoring from the Student Success Network and find what works for you. It's so easy to get caught up in your head if you didn't get the grade you expected on a test, or you are becoming overwhelmed with how much content there is in a course. If you put in the time, stay organized and collaborate with your classmates, you'll only improve and find the success you're looking for.
What orientation event are you most looking forward to?
I'm a huge trivia fan! I pride myself on the random assortment of knowledge in reference to popular culture that I've passively retained over the years. With that said, I would have to say I'm most excited for the FRIENDS Trivia Night event. Get READY!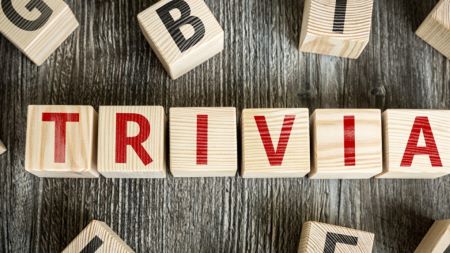 What is something funny that happened to you recently?
I accidentally called the cashier at my grocery store MOM instead of MA'AM while thanking them the other day, to which they replied "sure". The embarrassment has yet to leave my system.
What's been your most memorable moment at Michener so far?
I wouldn't say there's been a single defining moment but leaving first year, I can say I've met some of my best friends in the whole world. To me, it's all about the little moments – helping each other through long study grinds, going for lunch between classes, making your first plans that aren't school related and late night ZOOM calls when you need someone to talk to. I'm not kidding when I tell you that you're going to make such amazing connections with people in your class – connections that will blossom into forever friendships.
Erin Lee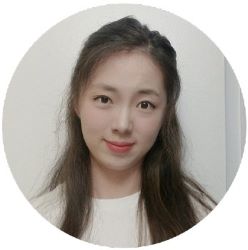 What program are you in?
I'm in my second year of the Radiological Technology program.
What Orientation event are you looking forward to most?
I'm most looking forward to Urban Expeditions; I think it's a really fun and interactive way to make new friends and explore around our city. I am also excited to see the new virtual version of the game this year!
What TV show are you binge watching right now?
I finally got a Netflix account a few months ago to watch some shows while I'm in quarantine. Since then, I've binge-watched Sherlock and Kingdom. But now I am watching FRIENDS, of course!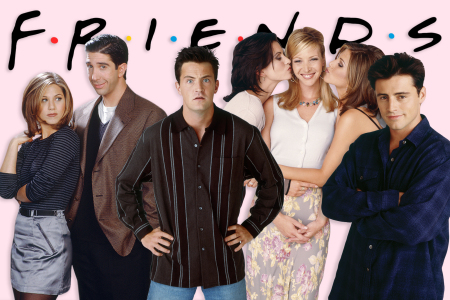 What is your best piece of advice for new Michener students? 
Don't be afraid to ask for help. The professors here are great at supporting and helping you in any way you need. Also, lean on your classmates by studying and working together because you're all going to become very close friends.
What's something funny that happened to you recently?
While I was sitting in the park talking with my friends, a toddler approached us and just stood next to us. I said hi and he handed his pacifier over to me. Then, he started talking to me in baby language in a very serious tone. Obviously, I had no idea what he was saying so I just handed his pacifier back to him. He let out a little sigh and went back to his mom. I am really curious to know what he was trying to say…
Who is your hero/heroine and why?
Every person in my life: family, friends, teachers, professors, supervisors, colleagues and neighbours would all be my personal heroes because they have all, in their own ways, shaped me into who I am today and they always motivate me to be the best version of myself.
What's been your most memorable moment at Michener so far?
It would be when I had my first practical assessment with a simulated patient. Practical assessment is a form of evaluation that many of the students experience for the first time at Michener. I remember my friends and I were so nervous before the assessment that we were just sitting in the cafeteria going over all of the possible scenarios in our minds. I blanked out for about five seconds in the middle of the patient interview during the assessment and that moment of silence felt like an eternity at that time, but it was an exciting and memorable experience that I will never forget.