Michener's Coaching and Counselling Office offers free confidential, professional and caring support for a wide variety of life's stresses:
Get support for relationship and sexual identity issues
Tackle misuse of alcohol, drugs or other addictions
Manage cultural adjustment and discrimination
Manage trauma, depression and anxiety
Get support for school and life stress
Cope with grief and loss
In person: 5th floor, office 522 – Currently unavailable


The Coaching and Counselling Office is open during the Fall, Winter and Summer semesters. Hours vary from Monday to Friday, contact us to request an appointment or if you would like more information about our services.
**If you are in crisis** If you or someone else are in immediate danger, call 911 or take yourself to the emergency department of the nearest hospital.
Monday
9:00 AM – 5:00 PM: Degan Davis
10:00 AM – 6:00 PM: Stephanie Furlott
Tuesday
9:00 AM – 5:00 PM: Degan Davis
Wednesday
9:00 AM – 5:00 PM: Melissa Taylor
11:00 AM – 7:00 PM: Stephanie Furlott
Thursday
9:00 AM – 12:30 PM: Melissa Taylor
12:00 PM – 3:30 PM: Degan Davis
Friday
9:00 AM – 5:00 PM: Melissa Taylor
Degan Davis M.Ed., RP

ddavis@michener.ca

Degan has been counselling at the Michener Institute for the last 14 years. He draws on a mixture of Cognitive Behavioral, Expressive Arts and Gestalt strategies. These theories centre on a student's uniqueness, diversity and resilience and recognize that all students have the power to take action and make changes in their lives.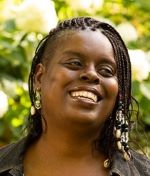 Melissa Taylor, MSW
mtaylor@michener.ca
Melissa Taylor is the daughter of African diaspora, and practices ancestral memory in her professional and private life. She is a daughter, granddaughter, sister, aunt, and cousin to many. She has over fifteen years' experience in the social service sector, and works in the private sector as psychotherapist social worker and Anti Racism facilitator. She specializes in generational trauma with a strong focus on Anti Racism and Anti-Oppressive practice.
Trainings: EMDR, Sensormotor Psychotherapy, Narrative Therapy, Cognitive Behavioural Therapy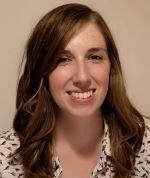 Stephanie Furlott, MSW (pending)
sfurlott@michener.ca
Stephanie is a Registered Social Worker and a counsellor at the Michener Institute as well as in private practice. She can support you with anxiety/worry/stress, depression, suicidality, self-harm, life transitions, effective and assertive communication, academic/work challenges and relationship issues. Stephanie implements evidence-based techniques from Cognitive Behavioural Therapy (CBT), Dialectical Behaviour Therapy (DBT) and Acceptance and Commitment Therapy (ACT) into her practice. In sessions with Stephanie, you can expect a non-judgemental and relaxed space to explore patterns in thoughts, feelings, relationships etc., and how you can disrupt negative patterns and develop more adaptive ones.
24/7 Crisis Support
Immediate crisis counselling and intervention:
Walk-In Counselling (no appointment needed):
There are a number of clinics that offer walk-in counselling in the GTA. Call 211 to find the one nearest you and the hours/days available.
Mental Health Resources
Tips and Strategies for Coping and Resilience during COVID-19
This site contains extensive resource list for managing our mental health and anxiety during COVID-19. The first two resources require UHN log in, but below the video are links to many UHN and external sites about mental health and stress management.
Wellness Together Canada
This is a new federal government site that brings together a variety of mental health resources. You do need to login and set up an account. There is a self-assessment quiz and a rating scale that customizes the type of supports that would be most helpful for you. The site also keeps you accountable: you can get emails that monitor your progress and provide you with other support should you need it. For immediate (non-emergency) support: Adults: Text WELLNESS to 741741 (includes Frontline workers)
Centre for Addiction and Mental Health (CAMH)
This site consolidates lots of information and resources from the best sources available, and includes specific supports for health care professionals
If you have any questions about mental health, stress management, personal counselling or managing in school, email success@michener.ca
Take care, stay safe, and stay in touch.
SSN Team