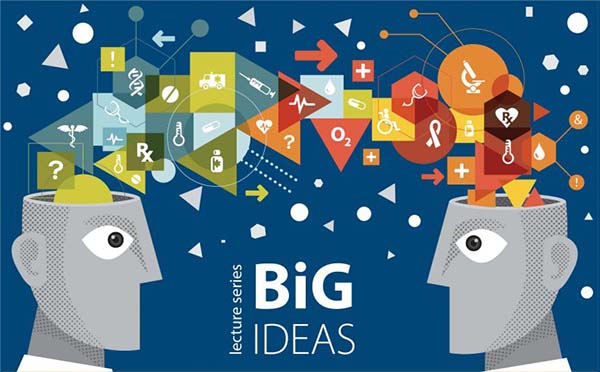 The Research Institute of Health Care Education launched the Big Ideas Lecture Series in 2017. The series features lectures by content experts in technology, innovation and design. In a time of rapid technological and social innovation, it is essential to connect with "big thinkers" and experts – locally and globally – to analyse, critically appraise and design solutions to the pressing issues facing education and healthcare today.
So far, we've heard from a number of exceptional speakers from across the UHN community and beyond, including Dr. Peter Pisters, Dr. Brian Hodges, Dr. Ryan Brydges, Jutta Treviranus and more.
Upcoming Big Ideas Lectures
The Big Ideas Lecture Series has concluded for the 2018-2019 academic year.  Check back later for our new program!
Date:
Speaker: 
Topic:

Past Big Ideas Lectures
Upcoming Conference