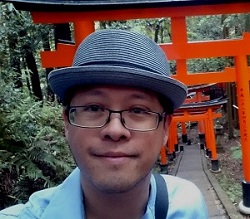 Spring is finally here, and it's traditionally a busy season for the Alumni Association Board. In late winter, we partnered with Michener's Student Success Network for the Career Series, which wrapped up with the Career Fair on March 13. The Alumni Association had a table at the entrance of the fair, and we greeted students as they made their way to meet the recruitment teams representing various companies and hospitals.
Later this spring, we will participate in Michener's Multiple Mini Interviews (MMI). The MMI process for prospective incoming students is something the Board has been a part of since the process began. Each year, alumni members take part in the interview circuits to aid in the selection of potential new students. Running from April 29 to May 3, this event is important from an alumni perspective, both as a means to contribute to the Michener community and as an opportunity to engage staff, faculty and alumni.
Michener's biggest event in the spring is graduation. On June 15, members of the Alumni Association Board will be present to welcome the new graduates into the larger Michener alumni community. Before the ceremony, we will be hosting a reception where graduates, friends and family can mingle and enjoy refreshments. Personally, I am looking forward to the address by this year's Honorary Diploma recipient. With a rich background in health policy journalism, I'm excited to hear the wise words that André Picard will pass on to the next generation of health care professionals.
Apart from our involvement with special events at Michener, the Alumni Association Board has committed to increasing our online presence to better serve our members. Along with relaunching an alumni Facebook page, we are also looking to develop a stronger presence on Instagram and Twitter. Before those pieces are in place, you can send us feedback, suggestions, news or items that might be of interest to the alumni community at alumni@michener.ca. We would love to hear from you!
Hollin Ng
Chair, Michener Alumni Association Board of Directors
Radiation Therapy, Class of 2002