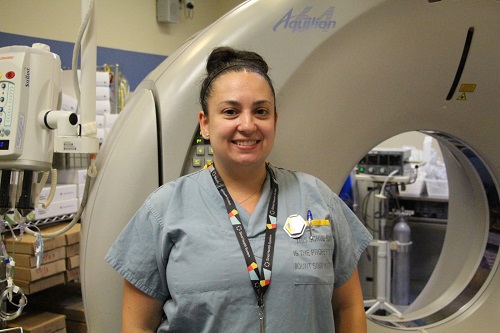 Michener alumna Marlene Botelho, who works as an X-Ray and CT technologist at Mount Sinai Hospital, considers all dimensions of a person's wellness when tending to her patients – and they appreciate it. Marlene is not only aware of her patient's medical treatment but her patient's comfort.
"I felt like a relative was caring for me, not a stranger," says one of Marlene's patients, who extended an official thank you on behalf of his wife and family.

Days after the appointment, Marlene spotted the same patient looking to receive a CD of his results. Although she was on a busy schedule, she immediately tried to help when she noticed the receptionist was on lunch.

Marlene provided the same level of quality care to each and every patient she sees on a day-to-day basis. "Treat others the way you'd want to be treated," she says.
Marlene graduated from the Radiological Technology program at Michener in 2009.