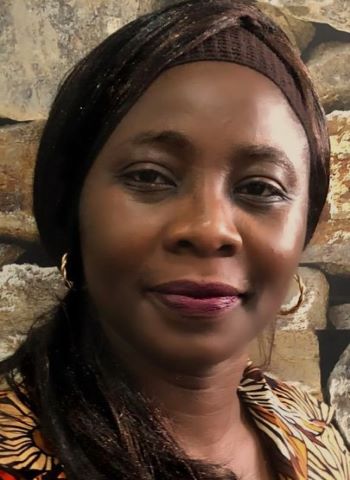 Adetokunbo Adeyemo, known as Toks by her friends, came to Canada in 2015 to seek higher learning and establish herself within the Canadian health care sector. With more than 15 years of collective work experience and several years of education, Toks would undeniably be an asset to Canada's overburdened health care system.
Toks supplemented her 2002 Science Laboratory Technology degree with an Associate's degree in Medical Laboratory Technology with a specialty in Histology and Cytology in 2005. Shortly after graduating from this program, she started her career as a Medical Laboratory Technologist in a private lab, and later a teaching hospital in her home country of Nigeria.
"I'm the kind of person who believes in continuous education, learning and progress," she says. This love of learning led Toks to complete a Fellowship in Hematology and Blood Group Serology, and then a post-graduate diploma in Healthy, Safety and Environmental Management from the College of Medicine, University of Lagos.
By 2010, she left Nigeria to join her spouse in Ireland, where he had a growing career as a medical doctor. "When I arrived in Dublin, it was a different environment, so I had to figure out what it meant to be a Med Lab Tech there." She successfully interviewed with the Academy of Clinical Science & Laboratory Medicine, a regulatory body in Ireland, and was awarded a licence to practice and gained valuable part-time experience working in Ireland.
By 2015, the family decided to set their sights on Canada. "I wanted to study in Ontario, so I did my research and even completed a few online professional courses, but I realized I needed a more hands-on approach to learning." Toks discovered The Michener Institute of Education at UHN (Michener) and its Bridging Program for Medical Laboratory Science.
"Through my online research, I learned that Michener had a great reputation for higher learning. Even though I had to leave my family behind, I was excited to start this new journey in Canada." Toks successfully completed the course in April 2015, and then wrote and passed her certification exam in June 2015.
"The bridging program was an excellent way to fill the gaps in my knowledge," she says, but she didn't stop there. By 2020, with her family now with her in Canada, she pursued the Advanced Practices for Leadership in Health Care course, part of the Leadership in Health Care certificate program at Michener. "It was a great experience. All the instructors were excellent. They provided instant feedback to our questions, comments and group discussions, and provided guidance when it was needed." She says the course taught her the unique qualities of a leader, and that leadership can be learned and improved upon.
"As a future health care leader, I was exposed to the transformational aspect of leadership – how to be a visionary and lead a positive change. The experience and lessons learned have been invaluable. What I learned at Michener is the idea of raising others to be the best, without feeling threatened. I see the value and potential others have to offer, and I want to help them improve and to become future leaders themselves."
Toks is currently employed as a Medical Laboratory Technologist with Dynacare Health Solutions. Looking forward, she says she hopes to pursue a career as a manager in a clinical setting. "I would recommend this leadership program to anyone who works in health care and is looking to learn how to become an effective, quality leader."