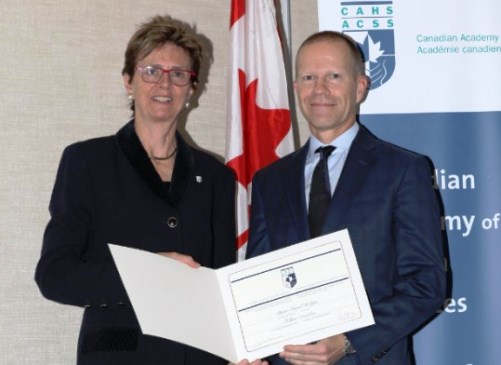 UHN's Executive Vice-President of Education, Dr. Brian Hodges, has been named a fellow of the Canadian Academy of Health Sciences – one of the highest honours for the country's health sciences community.
The academy brings together Canada's leading health scientists and scholars to address critical health challenges facing Canadians. The fellows are recognized for their leadership, creativity and commitment to advancing academic health science and are drawn from a wide range of fields, from fundamental science to social science and population health.
Dr. Hodges is one of eight researchers at the University of Toronto who have been named fellows. "The University of Toronto is proud of these eight scholars, all of whom have achieved national and international peer recognition for their meaningful contributions to the health sciences," said Vivek Goel, vice-president of research and innovation at UofT.
Congratulations to Dr. Hodges on this great honour!