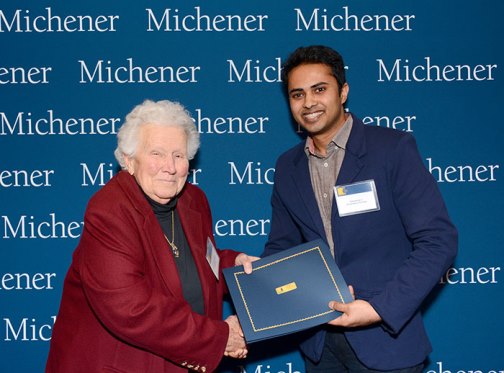 Four years ago, Debashish Chowdhury and his wife decided to leave their home country of Bangladesh to immigrate to Toronto.
Back home, Debashish had been working as a physician after completing his Bachelor of Medicine and Bachelor of Surgery at Sir Salimullah Medical College, followed by a Masters of Public Health at Northern University.
"Whatever credentials I had back home, they didn't count here so I had to go through the lessons again," he says.
To practice medicine in Canada, he had to first pass the Medical Council of Canada Evaluating Examination (MCCEE) to be eligible for the Qualifying Exam and residency program. Having no background in a field other than medicine, he began working at Tim Horton's to earn an income while preparing for the MCCEE.
"I was working full-time and at the same time studying for the exam. That didn't end well and I didn't pass," says Debashish.
Despite the minor setback, he remained determined to find an opportunity within health care and began researching educational programs that would be a good fit with his experience.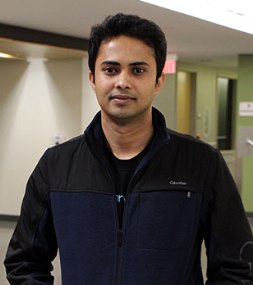 He discovered the Respiratory Therapy (RT) program at The Michener Institute of Education at UHN, and thought the course content looked similar to what he'd been doing in Bangladesh. With his heart set on Michener, Debashish applied to only the one program and was accepted.
Now in his third year as an RT student, he received the 2018 Dr. Diana Michener Schatz Scholarship. Established in 1996 in honour of Dr. Schatz, founder and former President of The Michener Institute, this award is presented to a student who has undertaken a career transition while achieving academic excellence, exemplifying innovative thinking in their chosen applied health profession and contributing to the betterment of the Michener community.
While Debashish's previous career gives him an advantage in some aspects of his clinical training, he has found Respiratory Therapy to be unique and challenging in new ways.
"I love the school and the faculty is amazing," he says. "This award really serves as recognition of my hard work and dedication, and it's motivation for me to move forward."
Debashish is currently completing his clinical placement at Michael Garron Hospital. He continues to act as a peer tutor to fellow Michener students, and he volunteers at SickKids doing research in Respiratory Therapy. In the rare moments he has free time, he enjoys relaxing at home, driving, travelling to new places and trying different foods.
He hopes to continue his pursuit of lifelong learning after he graduates from Michener next June.
"Definitely my future plan will be to do further studies like the Anesthesia Assistant program or research," he says.