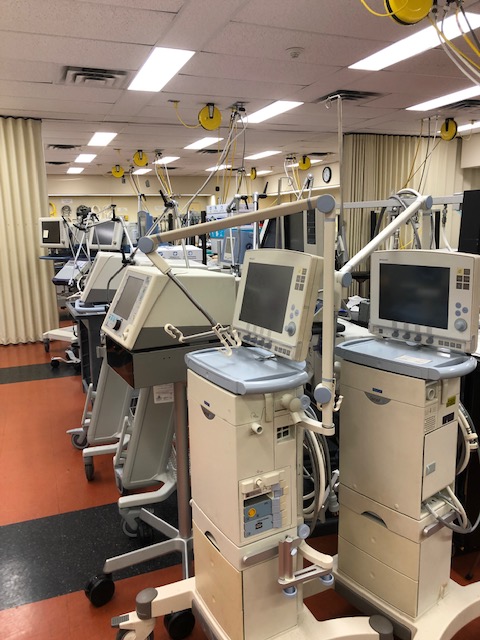 One of the most serious concerns around the COVID-19 crisis is that hospitals won't have enough ventilators to treat patients who become critically ill. UHN is turning to every resource for help.
In mid-March, Michener's leadership team asked the Respiratory Therapy department to ship any ventilator equipment they could find to Toronto Western and Toronto General hospitals.
The faculty members rallied together to gather what they could. Three pools of equipment were shipped to UHN: pandemic ventilators that were left over from the SARS outbreak in 2003, ventilators that Michener uses for teaching, and much older, but still functional, ventilators that were outside of Michener's regular pool. And after UHN's medical engineering team assessed the equipment with help from some of the manufacturers, it was ready to go.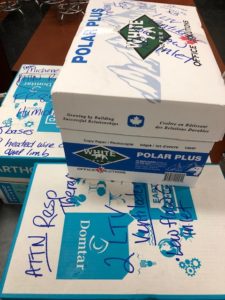 Martha Williams was among the Respiratory Therapy faculty and staff collecting the equipment. "We sent everything we could find that would be useful," she says.
Faculty also gathered anesthetic gas machines (a machine that gives a combination of ventilator support and anesthetic vapours), high flow oxygen units and other equipment that could be used to support patients in an emergency.
"As soon as we got the word 'go,' our Facilities team packed up the equipment on a truck and off they went," says Martha. "It was a huge effort from everyone to get this moving."
In anticipation of a surge of COVID-19 cases in Ontario, this equipment could be the difference between saving a patient's life and frontline workers not having the resources they need.
Lori Peppler-Beechey, Chair of Michener's Respiratory Therapy department, agrees. "There's a worldwide shortage of ventilators, and this is our contribution so that health care workers can treat everyone they can."
"At this point in the crisis," says Lori, "every ventilator counts."