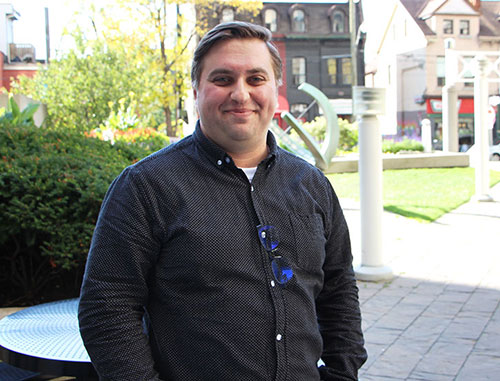 Sam Gennidakis always knew he was built to help others. Even before becoming a respiratory therapy student at The Michener Institute of Education at UHN, he had already completed three degrees and pursued a number of career paths including teaching, charity work and a year in culinary school.
As Michener's 2018 valedictorian, Sam is eager to begin applying his newest skillset to helping individuals and families in crisis. Having been the primary caregiver for his older brother during the final three months of his life, the importance of providing support to those in need is not unfamiliar to him.
Four years ago, Sam received a phone call from his father telling him his brother was sick and in the hospital. Shortly after, the family learned that his brother had been diagnosed with advanced stage adult acute myeloid leukemia.
It was during the course of his brother's treatment that Sam first became familiar with respiratory therapy as a profession.
"They were there in critical or intense moments, and he had quite a few along his care pathway where he needed a lot of support from nurses, doctors and respiratory therapists," says Sam.
Shortly after his brother's death, Sam made the decision to leave his job at the Red Door Shelter in Toronto to become a respiratory therapist.
"I thought I needed a profession that allows me to give first-hand care to individuals but also is constantly changing and growing and requires you to do the same in the process," says Sam. "We're all in need, even though sometimes we feel invincible, so it added more depth to my passion and my desire to help."
After doing some research and speaking to others in the health care field about the various programs available, he set his sights on The Michener Institute.
"Michener just seemed like the best fit overall by giving me a comprehensive style of education that I thought would best prepare someone for being in a clinical setting," he says.
Despite initial uncertainty over being an older student returning to school, Sam found the enthusiasm of the community infectious. It wasn't long before he began involving himself in activities outside of the classroom, such as volunteering for Multiple Mini Interviews, assisting with student bake sales and even working at reception part-time.
"Making such a big change in my life, I felt like I needed to commit and belong to what I was doing and it ended up being a perfect blend."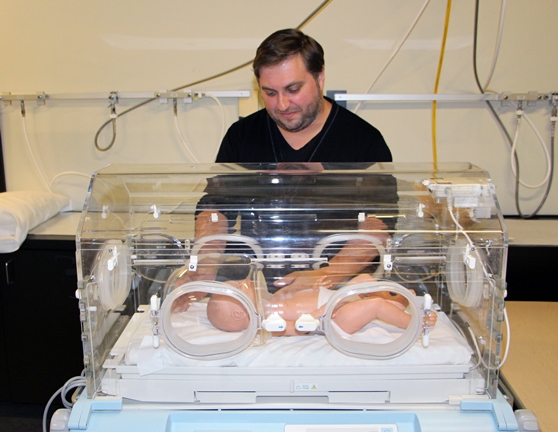 Last year, Sam was awarded the Dr. Diana Michener Schatz Scholarship. One of the most prestigious awards for Michener students, the scholarship recognizes a student who has changed careers and demonstrated dedication to their new field.
He also had the privilege of being the first ever student representative for The Michener Institute at the College of Respiratory Therapists of Ontario council meetings – a role which allowed him to contribute student insight on respiratory therapy education and regulatory concerns.
Looking to the future, Sam is excited to continue building his confidence and clinical expertise in order to positively contribute to the interprofessional teams he will be part of. He also hopes to maintain his relationship with the faculty, staff and fellow students who helped him succeed over the past three years, and he wants to spread the word about his exceptional experience as a student.
"I'm really just appreciative of the school and the way that they operate and support students," he says. "I think it's excellent."
With less than three weeks to Convocation, more than 200 Michener students are preparing to graduate and enter their chosen professions. Sam Gennidakis will be addressing his fellow graduates as valedictorian during the ceremony on June 16, 2018.