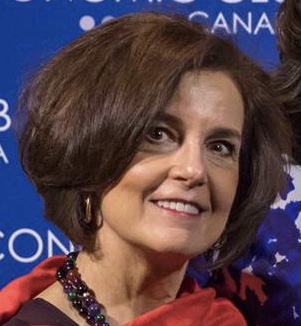 When Judith John was in her late 40s, a biopsy revealed that she had a basal cell carcinoma in her mouth – a type of skin cancer that rarely occurs in someone who doesn't smoke.
Luckily, it was caught early and quickly removed at Mount Sinai Hospital. The procedure went smoothly and afterward, the surgeon asked Judith to undergo a computerized tomography (CT) scan to confirm they had removed all of the cancerous tissue.
"The good news was they got everything, but the bad news was they discovered a pituitary adenoma, which is a growth or tumour on the pituitary," says Judith.
Most pituitary adenomas are slow-growing and benign, meaning they're not cancer and don't spread to other parts of the body, as was the case with Judith's tumour. However, they can put pressure on nearby structures in the brain as they grow, causing dangerous symptoms.
When Judith saw a neurosurgeon at Toronto Western Hospital, it was determined that the best approach for a minimally invasive surgery to remove the growth would be to go in through the nose.
"I had never heard of a brain surgery being easy and I felt sure I was going to die," says Judith.
Despite her fears, the surgery was successful in that they were able to remove large parts of the tumour, but not all of it. As part of her recovery, she began working with a Respiratory Therapist who taught her exercises to improve her breathing.
"She was a no nonsense, lovely person, and we had a very personal connection which you don't always have with many of your health care providers in a hospital," says Judith. "It can be an intimidating conveyor belt of specialists. I felt like she was invested in me as an individual and that made me feel less anxious and alienated."
Five years later, Judith's follow-up scan revealed that the tumour was once again growing and she would need surgery as it was now imposing on the optic nerve and carotid artery. Due to the location of the tumour, Judith would need a craniotomy (removing part of the skull to access the brain).
"I wanted to schedule the surgery right away, but the doctor told me they never go into the brain unless they have to, and we would have to wait for the tumour to reach a certain point before he would operate," says Judith.
About a year and a half later in 2009, Judith woke just before 5 a.m. with a searing headache causing her so much pain, it caused her to vomit. The left side of her face felt strange and she suddenly had double-vision, but she didn't contact her doctor. It wasn't until a colleague noted that she was ashen and her eyelid was drooping that she realized she may be experiencing more than just the unusually severe headaches that had become routine for her.
At the time, she was working as Vice President of Communications and Marketing at the Hospital for Sick Children, so her colleague was able to take her for a scan right away. The results were worrying: a blood clot had exploded and was bleeding into her brain.
Judith had an emergency craniotomy the next day at Toronto Western Hospital. It wasn't until after the surgery that she learned they hadn't removed the tumour as it was too difficult to reach without compromising other areas of her brain functioning.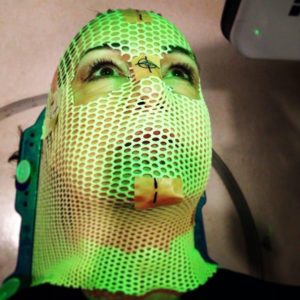 Judith and her health care providers opted to hold off on another surgery while she underwent regular Magnetic Resonance Imaging (MRI) for monitoring, eventually receiving fractionated radiation therapy at Princess Margaret Cancer Centre (PMCC) to try to contain the tumour's growth.
"Every time I went in for radiation, I was taken care of by many fantastic Radiation Therapists," says Judith. "They understood how stressful this experience was and always tried to make me more comfortable, and it made the world of difference to me."
While Judith was undergoing six weeks of treatment, a lump on her husband's neck was diagnosed as throat cancer. He also began undergoing chemotherapy and radiation therapy for several months at PMCC.
"When we had the energy to talk to each other, we noted not just the professionalism of the technologists and radiation therapists we met, but the actual kindness they displayed. It was so humanizing!" Judith says. "My husband's birthday was coming up and they were joking that they were going to throw him a party. I found that incredibly moving because one can feel like a specimen as a long-term patient."
Having worked at the executive level in two hospitals, Judith was familiar with the measures of success hospitals typically review, such as efficient emergency department protocols, reduced wait times for hospital beds and enhanced data systems. Having experienced the other side of health care as a patient, she now feels that the most important consideration is that patients are listened to, respected and treated with empathy and compassion – not just as case numbers or symptoms.
"That's what it means for a health care facility to truly be patient-centred," says Judith.
Today, Judith still gets blinding headaches. Her tumour is still there despite two surgeries and radiation therapy to contain its growth.
Her experiences as a patient, coupled with her career as a communicator, have become a platform for her advocacy to improve the patient experience. Recognizing the value of allied health professions, who offer "the human touch" to patients, Judith also joined The Michener Institute of Education at UHN's Board of Governors in 2019, where she plays a role in shaping the education future health care providers receive.