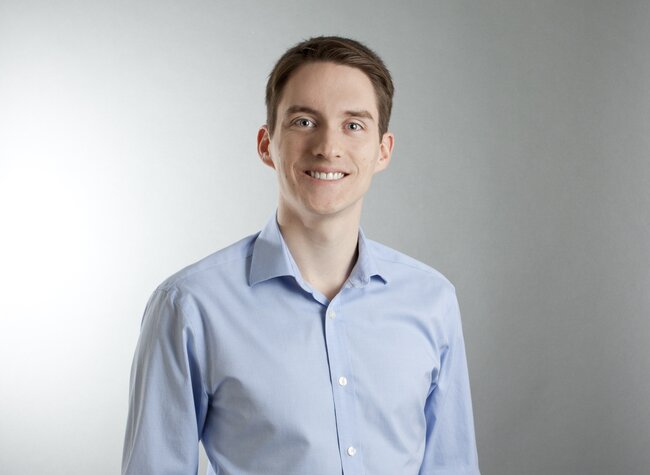 When Genetics Technology student Scott Whitehouse went home to Newfoundland for the holiday break, he had no idea he would find himself self-isolating upon returning to school.
While in Newfoundland, Covid-19 regulations changed in December to require those entering Ontario from other provinces in Canada to isolate for 14 days.
"About two weeks before my return, the Michener Institute of Education at UHN reached out to inform me that I had to self-isolate for 14 days in my on-campus residence room upon returning," says Scott.
To support Scott, Michener ensured he had the necessary appliances in his room to prepare meals, such as a microwave, coffee machine and kettle, as he was not permitted to leave his room to use the kitchen across the hall. The school also committed to deliver all grocery and takeout orders to a table placed outside his door.
Additionally, Michener offered $700 to every student that needed to isolate in residence to offset the extra costs associated with ordering groceries and takeout, as well as other complications that may arise from being isolated.
"Fellow Genetics Technology students on my floor also helped me out by purchasing and delivering grocery orders, so I felt a lot of support from both Michener and my classmates," says Scott.
Faculty were notified of Scott's absence and worked quickly to accommodate his situation by delivering assignments to his room, and by creating new assignments for him to complete in place of the in-person labs he had missed.
"I've been extremely impressed by the people working at Michener from the front desk staff to the teaching faculty, the Student Success Network and facilities services," says Scott. "Everyone genuinely cares about doing an excellent job and it really shows."