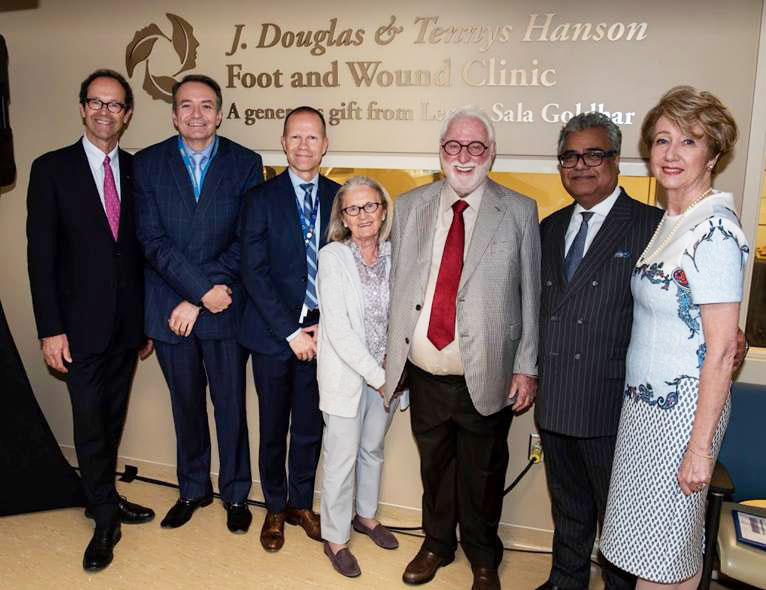 The Michener Institute of Education at UHN and the Toronto General Hospital Vascular Clinic are thrilled to be working collaboratively to offer a new Advanced Chiropody Wound Care program that began in the fall of 2019. Michener is excited for this opportunity that stemmed from the integration with UHN.
This two-semester Fellowship program teaches best practices in advanced wound care skills in the clinical setting at UHN. Embedding research into practice, the Fellow will be able to academically inform practice through the collection of statistical and clinical data.
According to Diabetes Canada, amputation of a lower limb occurs once every four hours in Ontario alone.
"Prevention of limb loss, recommendations on new screening techniques and excellence in wound care management are the goals of this program as the profession works together to deliver excellent holistic care for all patients," says Catharine Gray, Chair, Graduate Imaging and Chiropody.
This exciting new program would not have been possible without the generous support of Leo and Sala Goldhar, who made this gesture in memory of their dear friend, Doug Hanson. They also wanted to recognize the contributions of Tennys Hanson to UHN. Sala and Leo Goldhar's gift is a testament to their friendship and joint love and dedication to our hospitals.
The Foot and Wound Care Clinic represents a care approach that emphasizes prevention. We see many patients at UHN with multiple conditions such as diabetes, heart disease and kidney failure who are at risk of losing a foot or leg to amputation. The new clinic will allow us to prevent patients from developing foot and wound complications.