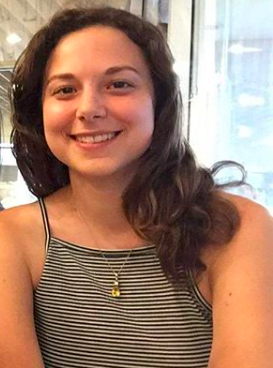 When Rosa Seif volunteered to be redeployed to Long Term Care (LTC), she didn't expect to learn and grow as a health care provider as much as she did. As a Nuclear Medicine Technologist at UHN and a 2018 graduate of the Michener Institute of Education at UHN, she had little to no bedside care experience and very little experience seeing the challenges the geriatric population faces.
To prepare for her redeployment, Rosa used the new Critical + Covid Care online learning platform, for bridging knowledge from one's current practice to the requirements to care for those impacted by Covid-19 in acute and long-term care. The website resources she found most helpful were the Covid-19 Outbreak Guidance in Long Term Care, Mobility and Transferring, and sections regarding wounds, delirium, depression and dementia, and Living Well and Dying Well.
"I found the website to be informative and easy to navigate, and I had more confidence going into this new environment," says Rosa. "Even during my work in LTC, I would go back to it to refresh my knowledge and find resources related to specific experiences I had on a particular day."
What made the learning process even easier were the incredible, dedicated and passionate teams she was privileged to work with. Rosa worked with Personal Support Workers (PSWs) and nurses at the LTC facility, in addition to her team from UHN, which included nurses, medical students, speech pathologists, clinical researchers, therapists and more. She quickly discovered that each person had something unique to offer and teach the other professions when it came to caring for the residents.
"The PSWs and nurses who work at the LTC facility were the backbone of our team," says Rosa.
They taught her about the residents, how they do their work and the best way to provide care for each resident based on their individual needs. Rosa's team was in charge of implementing infection prevention and control practices, particularly on how to use Personal Protective Equipment (PPE). Working together and encouraging each other, the LTC staff were able to adapt these infection prevention and control measures, as well as the usage of PPE.
It was a scary, confusing and stressful time for everyone because the facility was experiencing a Covid-19 outbreak. Residents were unable to see their families and not able to leave their rooms, even for meals. Daily activities had also been cancelled. For many, this caused anxiety, stress, depression, loneliness and sadness.
One resident in particular showed a great decline in her health and well-being, and for a while, would not eat or sleep. She wouldn't speak, nor would she interact with others like her usually happy and upbeat self. This was difficult for some UHN staff to witness when interacting with her for the first time. However, the team was determined to help her and make a change for the better.
The resident was anxious when left alone so different team members would take turns being with her throughout the day. Speech pathologists assessed her ability to swallow and encouraged eating, while nurses, Medical Radiation Technologists, clinical researchers and other workers encouraged and assisted her with daily hygiene and grooming, entertaining activities and exercises.
With the resilience of Rosa's team and their passion for what they do, they were able to make a difference in this resident's life. She slowly began to eat and drink again, and participated in exercises like dancing and listening to music. Most of all, Rosa noticed in the final weeks of her redeployment in LTC that the resident had a big smile on her face whenever she would see them.
"She seemed very happy and this truly touched all of our hearts," says Rosa. "It was a special experience for all of us involved in her care."
The LTC facility was eventually able to come out of outbreak thanks to every single person's efforts and dedication. Rosa says her team from UHN and the team from the LTC became like a family during this challenging time by supporting one another, teaching and building each other up.