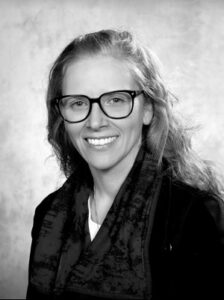 Antonietta Galati has been working as a Chiropodist for more than a decade. A graduate of York University, she also holds a diploma in Massage Therapy and is a 2010 Advanced Graduate in Podiatric Medicine from The Michener Institute of Education at UHN (Michener).
She began her journey at Michener as a Clinical Coordinator in the student teaching clinic, helping to provide guidance to student learners in the field. Her passion for Chiropody and foot health also led Antonietta to establishing her own practice, and she continues to work at Michener as a facilitator for the Foundations of Foot Management in Diabetes course at the school.
"In studying and practicing chiropody, we often deal with patients who have diabetes, as there are many complications that can occur." She notes that the Foundations of Foot Management in Diabetes course allows students to identify, prevent, and manage complications of the feet that are associated with the disease.
"This is a great foundational course that allows learners to develop a better, deeper understanding of those patient needs, to see red flags, and have those patients treated faster so that negative circumstances don't happen or are mitigated."
With the healthcare industry continuing to buckle under the pressure of doctor and staffing shortages, Antonietta explains that it is important for health care practitioners of all backgrounds, not only those trained in diabetes education, to gain an understanding of foot issues.
"At some point in a health care provider's career, they will come across someone that has diabetes. For example, dietitians may not treat feet, but you'd be surprised how many people may take their shoes off looking for guidance, because they think their providers will be able to answer those questions. As such, it may rest with these other allied health providers to make connections and determine the right course of action."
As a facilitator, Antonietta says she eagerly looks forward to teaching students about the section on the importance of skin and nails. "There are a lot of complications that can happen if you have diabetes, and sometimes it's not just dry skin. We delve into how to determine a patient's particular situation and knowing when to decide if the patient has to be referred." As classes move from virtual to in-person again, she also hopes to incorporate discussions around running shoes and styles of footwear.
Antonietta says the course is vital for any health practitioner who works one-on-one with clients.
"I highly recommend this course. What learners will take away is the important assessment and questioning skills, as well as visual triggers to identify issues or concerns that patients may be facing. This will allow them to understand who may be the appropriate professional to either refer to, or to have a discussion with, in order to progress that patient with the care that they need and that is required."