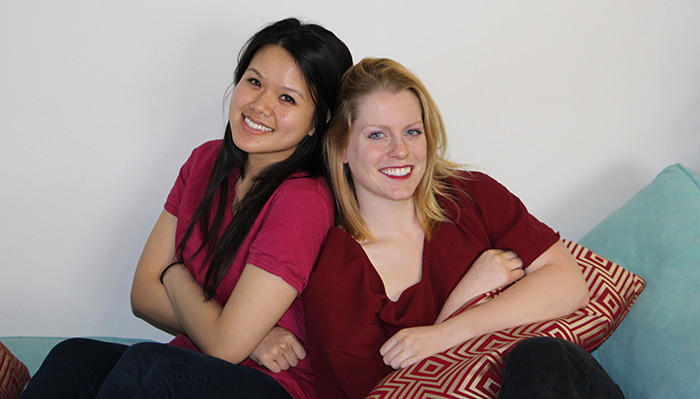 Michener is excited to welcome Eliza Ung and Julia Zampieron as the President and Vice President, respectively, of the Michener Charity Committee for 2015! Both are heading into their second year of respiratory therapy and are looking forward to motivating others to get involved and give back to their community.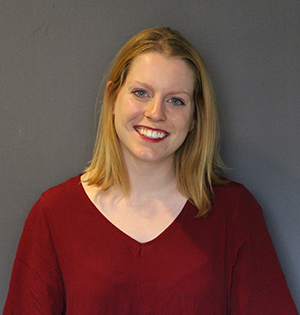 "Our main goal is to increase participation and involvement in the student community," says Julia. "We want to help students realize there is so much reward in developing a connection with the community."
"Before Michener, I was never involved in any student groups," adds Eliza. "Being involved with the Charity Committee, I learned a lot about myself by working with others who share the same interests and passions as I do."
What's up and coming for 2015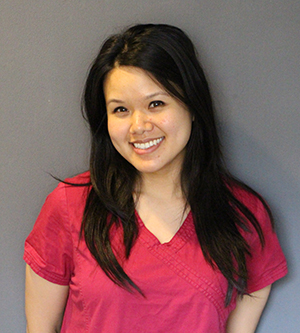 The Charity Committee hopes to grow and develop its array of activities in 2015. Over the past year, the committee has developed new events, including teaming up with
Student Council for the Halloween Party that benefits a local children's charity called Project Sunshine. The Charity Committee hopes to continue that momentum into their next project: The Big Bike for Heart and Stroke, happening on May 29, 2015.
Julia and Eliza describe the Charity Committee as an amazing group that creates a positive atmosphere and helps students learn compassion and self-growth that will support their success as healthcare professionals.
Julia and Eliza list their top five reasons a Michener student should join the Michener Charity Committee:
Meet people and network
When you join the Michener Charity Committee, or any other student group, you have the chance to make so many new friends. You get to meet students in other programs you may not have met otherwise. It's an opportunity to bond with new people who share the same passions and interests as you do.
You also get to be involved with the community around you. Since Michener is located close to so many hospitals, there are lots of opportunities to work with future colleagues and help those in need.
Learn about yourself
Working in a team requires that you listen, be patient and learn how to balance your needs yourself with others. Being a leader means empowering others to help you accomplish tasks.  When you are part of a team, you learn to trust each other and to keep an open mind.
Collaborating and keeping an open mind is important as a health care professional.  When working on patient cases, there might be more than one solution. Someone else on the health care team may have different ideas and answers, so it important to learn how to work with others for the best patient outcome.
Scholarship opportunities for your resume
Michener offers many scholarships that require community involvement. Being part of the Charity Committee can qualify you for one of our scholarships. Learn more about scholarships and awards.
Adding a scholarship or the Charity Committee to a CV or resume tells employers that you demonstrate initiative, leadership and have time management skills. You will have something to show outside of school and work that demonstrates your compassion for others.
Give back and demonstrate leadership
Knowing your community is particularly important for health care professionals.  Interacting with patients, their families and their communities allows you to get to know your patient beyond their chart. Working alongside the downtown Toronto hospital community is so rewarding because you get to devote your time to someone in need.
Showing leadership through involvement in the Charity Committee motivates others to get involved. It builds a stronger community that one can truly be proud to call their home.
Have fun!
As part of the committee, we get to be creative and work on fun projects outside of the classroom and lab. Time with the committee is always a nice break – we go to events outside of the school and partake in activities like working with children. It's amazing to be part of a group that can have fun while working together for a greater goal. We're serious about the work that we do, but we're also a fun group that plays music, jokes around and gives back to the community.