Getting to and from Michener and around the city during the Games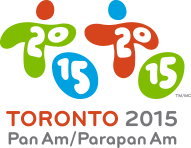 In July and August 2015, Toronto will welcome over 7,000 athletes from North America, South America, Latin America and the Caribbean for the Pan Am and ParaPan Am Games.
From July 10 to 26 for the Pan Am Games and August 7 to 15 for the ParaPan Am Games, Michener students and employees are advised to plan ahead when travelling to and from campus. Michener is located within a close proximity to competition venues located at University of Toronto (Varsity Stadium and Pan Am/Parapan Am Fields) and Ryerson University (Ryerson Athletic Centre), as well as the ceremonies venue at Nathan Phillips Square.
Students and employees should make themselves aware of temporary traffic measures taking place across the city that will make it more difficult to travel within the Greater Toronto Area.
Traffic is expected to be heavier across the city due to detours, road closures and temporary restrictions in areas around the competition venues. These will include limitations to parking, stopping and turning left onto streets in the downtown core such as College Street, Jarvis Street and others.
Some routes will be equipped with temporary High Occupancy Vehicle (HOV) lanes to accommodate vehicles with three or more occupants (June 29 – July 27) or two or more occupants (July 28 to August 18). These include sections of the Queen Elizabeth Way, Gardiner Expressway, Don Valley Parkway, Lake Shore Blvd., Jane Street and Highways 401, 404 and 427. A full map of temporary HOV lane locations across the GTA.
Students and employees are encouraged to carpool, take public transit, walk or bike whenever possible during the Games.