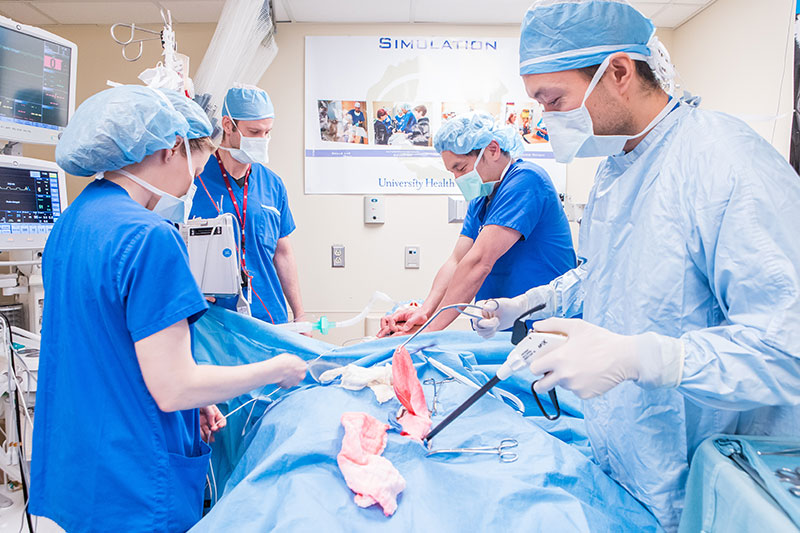 The Anesthesia Simulation Centre at UHN is using simulation and 3D printed models to not only improve health care workers' knowledge and skills, but also address educational gaps identified in hospital incident reports.
These scenarios allow participants to work individually or in teams to perform routine procedures, manage crisis situations, rehearse treatment protocols and reflect on teamwork skills in a safe and realistic environment.
"Some of the goals of simulation are to maintain and enhance patient safety practices through ongoing learning, to practice hands-on activities in a safe environment without causing harm to real patients and to reveal areas that require more training," says Phoebe Lam, Coordinator of the Anesthesia Simulation Centre and faculty at The Michener Institute of Education at UHN.
An educational gap that the team often works to address is misunderstandings regarding medical directives. For example, critical care nurses at Toronto General Hospital are permitted to defibrillate a patient once without a physician present only within critical care areas, provided they have demonstrated continual competency during annual simulations.
During a Professional Development Day simulation, it became clear that some nurses were unaware that without a physician present, they could not defibrillate outside critical care areas, but instead need to use the Automated External Defibrillator function on the machine. This opportunity allowed the simulation team to address the confusion and clarify procedures around delivering defibrillation.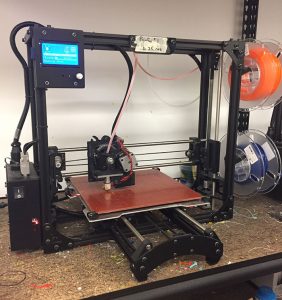 In 2016, Phoebe and her colleague Ana Lopez Filici, Manager of Anesthesia Clinical Services, introduced 3D printed models into their simulation exercises.
In one of the first scenarios with the new technology, they designed and printed a model that consisted of a ribcage with surgical wire attachments and silicone cover skin. The model was then mounted onto a full-body adult patient simulator for hybrid simulation.
"The patient simulator provided the necessary physical responses, such as pulses and vital sign changes, whereas the 3D printed model allowed participants to perform invasive procedures, such as cutting through the skin, removing surgical wires and inserting a sternal retractor," says Ana. "It was a great success."
Phantom models can be created based on real patient anatomy to mimic the range of pathologies, meaning the model's features can be customized for specific learning objectives and curriculum needs. This is not possible with commercial models, which usually have a limited selection and can be expensive.
3D printing is one of several tools making point-of-care manufacturing of customized devices and models increasingly available, though applications are still currently at the research and development stage.
"The areas that will likely make the earliest significant impacts are simulation-based education and simulation of procedures for planning purposes and clinical decision making," says Dr. Azad Mashari, Anesthesiologist, Toronto General Hospital. "The days of trainees learning to perform procedures on patients are numbered. With few exceptions, most of the training will be undertaken on customized simulators."
"In addition to 3D models providing a creative and cost-effective means to increase realism, we've noticed that it improves satisfaction and interest, especially in interprofessional simulations," says Ana.
The Anesthesia Simulation Centre encourages anyone interested in incorporating simulation-based education into their learning activity to contact them, including staff, trainees and students of all professions at UHN.
Click here for more info on the Anesthesia Simulation Centre