This year's theme of the Canadian Society for Medical Laboratory Science (CSMLS) National Medical Laboratory Week is We're here for you.
We asked students from Michener's Medical Laboratory Science program to talk about this theme and what it means to them.
Anum Momin, second year medical laboratory science student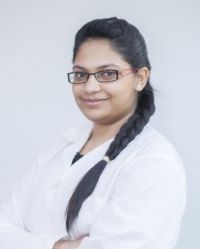 About you:
I attended McMaster University where I pursued a Bachelor's of Science in Life Science with a minor in Psychology.
What is your favourite thing about your program?
My favourite part about the medical laboratory science program is that it provides us with the unique opportunity to take the material we learn in theory and directly apply it during labs. This helps us understand the outcome of the work that we do and what those results mean when it comes to the diagnosis, monitoring and treatment of patients. We are given chances to interact with our peers and instructors to get a very good insight into how the healthcare system works, and the importance of interprofessional collaboration in achieving common goals.
This year's national awareness campaign for CSMLS focuses on educating the public about the important work done by medical laboratory professionals. What does this mean to you?
Bringing awareness to the profession involves making people aware of what medical laboratory technologists do and what their role is on a team of healthcare practitioners. It is also important that people understand the time and dedication it takes to make sure that patients, physicians, nurses, and other healthcare professionals receive the most accurate and precise results from a patient sample.
Patrick Resella, second year medical laboratory science student, Treasurer of Michener's Med Lab Student Society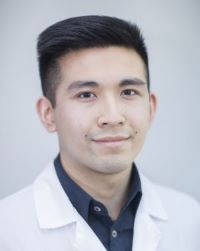 About you:
I have an Honours Bachelor of Science in Human Biology: Health & Disease from the University of Toronto.
Why medical laboratory science?
After doing some research on the profession, I knew that it was a good fit for me because I would be able to use my scientific knowledge and laboratory skills to make a direct impact on patients' lives. Though medical laboratory technologists work behind the scenes, the information they provide is critical for the diagnosis and treatment of diseases and disorders.
What does CSMLS's National Medical Laboratory Week motto "We're here for you" mean to you?
Medical laboratory technologists are one of the largest groups of healthcare providers in Canada. However, we are not always visible to patients. This campaign is a great opportunity to let the public know that although you might not see us, there are dedicated lab professionals working around the clock. We provide you with important test results to help with your diagnosis and treatment.
Nicole Grohn, second year medical laboratory science student and President of Michener's Med Lab Student Society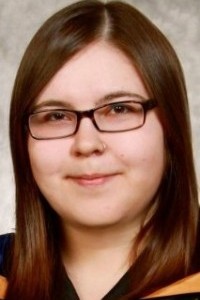 About you:
I have always been interested in science, especially biology and understanding the complexities of the human body. I completed an Honours Bachelor of Science in Cell and Molecular Biology at the University of Toronto in 2011.
What is your favourite thing about the medical laboratory science program?
I have really enjoyed the microbiology courses, especially the laboratory sessions. They have given me the opportunity to perform a variety of tests that are applied in the profession. Simulation-based education is very important in this program and it has been very beneficial to learn theoretical knowledge then directly apply it in the laboratory. Also, I have really enjoyed learning about how the field of microbiology is constantly evolving.
How did you contribute to this year's Med Lab Week to bring awareness to the profession?
I'm a strong supporter of the CSMLS campaign and I think it is important to raise awareness and give the general public a glimpse into the profession. I'm very honoured that I was able to help lead Michener Med Lab Week and set up some laboratory supplies in the lobby to show other students some of the tests that can be performed in the laboratory. We were also able to swab items to see if there were microbes present and this was a fun way to get people involved with culturing bacteria.
Watch "We're Here or You," a video by CSMLS for Med Lab Week 2015. Look out for scenes that were filmed at The Michener Institute!