Medical Laboratory Science Program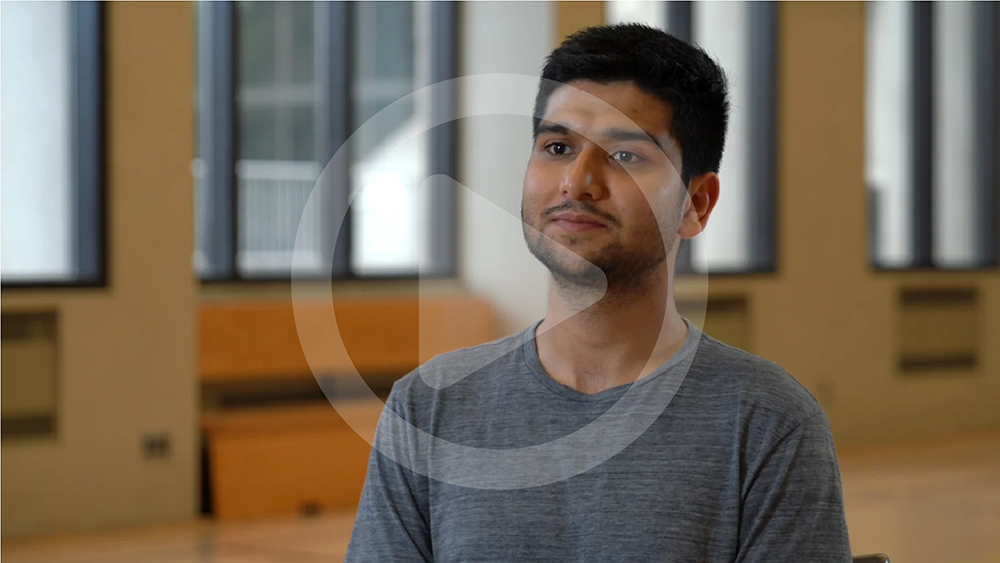 Program at a glance:
Credential Earned: Advanced Diploma
---
Program Length: 7 Semesters across 3 years (Full-time)
---
Program Delivery: On site with online componentsCampus Locations: Toronto, satellite campuses in Nova Scotia (Halifax, Sydney, Yarmouth)
---
Start Date: September 2024
---
Application Deadline: February 1, 2024
---
Program Code: MICH ML111
---
About the Program
Collaborative, hands-on learning within a simulated clinical lab
From day one, students in the Medical Laboratory Science program are immersed in a collaborative, hands-on environment simulating a clinical lab setting. Michener's affiliation with UHN has helped to further its goal of providing students with the most cutting-edge medical equipment and access to clinical expertise. Michener's laboratories are equipped with up-to-date equipment, including a variety of automated lab analyzers, high quality microscopes, double and five-headed microscopes and digital technology to augment student learning. The labs are equipped with multiple analyzers allowing students the opportunity to practice in both small groups and independently.
Graduates are eligible to write the national certification examinations conducted by the Canadian Society for Medical Laboratory Sciences (CSMLS) . Certification qualifies the graduate to work across Canada or for registration with the provincial colleges, such as the College of Medical Laboratory Technologists of Ontario (CMLTO) , which is a requirement to practice in Ontario.
The Medical Laboratory Science program is accredited by Accreditation Canada . Accreditation is a quality improvement process that ensures educational programs meet national standards and that students acquire the knowledge, skills and competencies for safe and effective care at entry to practice.
"The Med Lab program not only makes us competent MLTs, but it also makes us confident in our ability to work in labs."
Take a Medical Laboratory Science Virtual Tour
Apply now on ontariocolleges.ca
Admission Requirements
Medical laboratory science combines the use of sophisticated instruments and techniques with the application of theoretical knowledge to perform complex procedures on tissue specimens, blood samples and other body fluids. Medical laboratory sciences include laboratory analysis in five different disciplines: Clinical Chemistry, Hematology, Histotechnology, Microbiology and Transfusion Science.
Medical laboratory technologists (MLTs) are health professionals who perform laboratory analyses and, in some locations, perform Phlebotomy to obtain samples. MLTs provide laboratory analysis results to physicians who use this information to diagnose and treat patients, as well as monitor and prevent disease.
MLTs make up one of the largest groups of regulated health care professionals in Canada. They practice in hospitals, private or public health laboratories, plus research and educational institutions.
Although MLTs work mostly independently, collaboration and communication with fellow health care professionals is a skill that is emphasized in the Michener program, as is the ability to discuss sensitive test results in a professional and responsible manner.
When you enroll in the Medical Laboratory Science program at Michener you will combine theoretical knowledge with hands-on skills development. You will also learn to communicate professionally, work independently and in a team and develop your problem solving and critical thinking skills. You will learn the theory and laboratory analysis in five disciplines and specimen procurement including Phlebotomy.
Please see detailed course descriptions in the Medical Laboratory Science Curriculum page.
Length: 20 weeks
Start: September
End: February
You will be assigned to clinical placement site(s) through Michener's Office for Clinical Education. Most students will start in September and finish in February. However, based on clinical site availability, start dates for some students may occur any time after August 1st. This process begins with an information session in the first semester of your program.
As clinical education is a major component of the Medical Laboratory Sciences program, our affiliated clinical sites are integral to your education. They include teaching and community hospitals and private laboratories primarily in Ontario. Working closely under the supervision of medical laboratory technologists, you will have the opportunity to integrate knowledge and skills into practice during the clinical phase of your program. Clinical placements give you hands-on experience in work environments and the opportunity to network with potential employers.
For more information about Clinical Education, please see Michener's Clinical Education Model page.
Textbooks
Scholarship & Bursaries
Tuition