Genetics Technology uses laboratory techniques and instrumentation to explore the genetics of the cell.

Visit the Genetics Technology program page
Genetics testing involves the study of chromosomes (Cytogenetics) as well as the analysis of DNA and RNA (Molecular Genetics). These investigations are performed on various human specimens including blood, amniotic fluid, bone marrow, tumours and fibroblasts (including fetal tissue). Genetic technologists perform laboratory tests and procedures to provide critical information which enable physicians to diagnose, treat and monitor a patient's condition. Results have direct impact on patient care, family counseling and future medical care.
Why Genetics Technology at The Michener Institute?
Genetics Technology is a constantly evolving and rewarding career. The lab of today is a far more complicated one than the lab of just ten years ago. As new discoveries advance scientific knowledge, the Technologist's role will continue to change and expand. Even now, we can see the impact of future tests that may be developed for diagnosing such health problems as cancer or genetic disorders.
The College of Medical Laboratory Technologists of Ontario (CMLTO) accepts graduates from the Genetics Technology Program at Michener as Medical Laboratory Technologists with competencies in both cytogenetics and molecular genetics.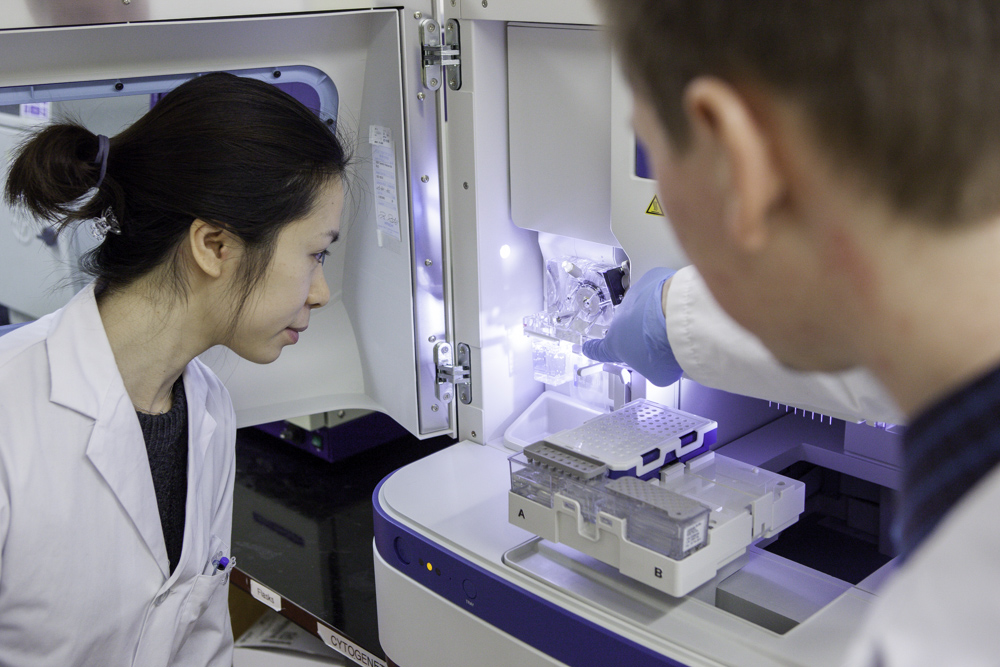 Leading Edge: Genetics Technologists are involved in a profession that is fast moving and on the leading edge of diagnostic testing.
Variety: Genetics Technologists perform tests in two different disciplines and have a wide range of career options. Every day brings a different challenge and new problems to solve.
Job Satisfaction: Genetics Technologists help patients and families by utilising cutting edge technology in areas such as prenatal diagnosis, congenital abnormalities, familial and hematologic and other malignancies. The results produced by the genetics technologist provide information that physicians, patients and families use to make important decisions about their health and medical care.