Genetics Technology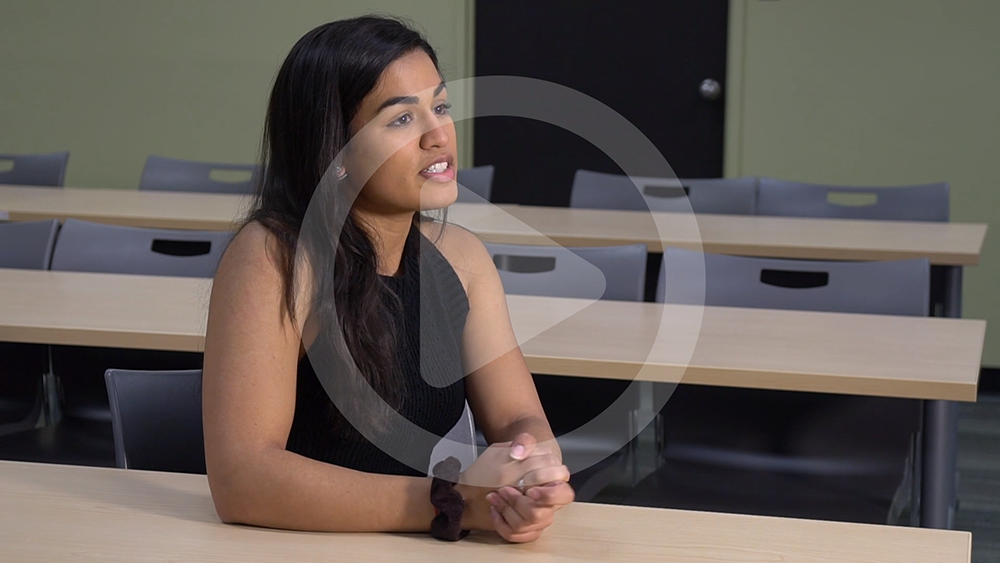 Program at a glance:
Credential(s) Earned
Advanced Diploma
Program Length
16 months (September 2020 to January 2022)
Delivery Method
Full time
Start Date
September 2020
Tuition
Application Deadline
February 1, 2020
Program Code
MICH GE222
Career Opportunities
Many of our graduates are employed in hospital laboratories, but other opportunities exist, including:
Private laboratories
Forensic laboratories
Laboratories in an academic and/or research facility
Education, management, or sales
Why Genetics Technology at The Michener Institute?
Genetics Technology is a constantly evolving and rewarding career. The lab of today is a far more complicated one than the lab of just ten years ago. As new discoveries advance scientific knowledge, the Technologist's role will continue to change and expand. Even now, we can see the impact of future tests that may be developed for diagnosing such health problems as cancer or genetic disorders.
The College of Medical Laboratory Technologists of Ontario (CMLTO) accepts graduates from the Genetics Technology Program at Michener as Medical Laboratory Technologists with competencies in both cytogenetics and molecular genetics.
Navigate the following headings to learn more about this exciting program and career.
Genetics Technology utilizes laboratory techniques and instrumentation to explore the genetics of the cell. Specifically, genetics' testing involves the study of chromosomes (Cytogenetics) as well as the analysis of DNA and RNA (Molecular Genetics). These investigations are performed on various human specimens including blood, amniotic fluid, bone marrow, tumours and fibroblasts (including fetal tissue). Genetic technologists perform laboratory tests and procedures to provide critical information which enable physicians to diagnose, treat and monitor a patient's condition. Results have direct impact on patient care, family counseling, and future medical care.
Genetics Technologists are Medical Laboratory Technologists (MLTs) health professionals. They perform laboratory analyses which are used to diagnose and treat patients, as well as monitor and prevent disease.
Genetics technologists operate a variety of instrumentation. They must have good motor skills, hand-eye coordination and manual dexterity. In addition to technical skills, they must have a strong attention to detail. Genetics Technologists must also evaluate the validity of the results they obtain, which requires analytical and critical thinking. Genetics Technologists work in a dynamic laboratory environment working both independently and as a member of a team. They must be organized, able to manage time efficiently, accurate at transcribing information and able to communicate professionally with other members of the health care team.
Genetics Technology is a constantly evolving and rewarding career. The lab of today is a far more complicated one than the lab of just ten years ago. As new discoveries advance scientific knowledge, the Technologist's role will continue to change and expand. Even now, we can see the impact of future tests that may be developed for diagnosing such health problems as cancer or genetic disorders.
Leading Edge: Genetics Technologists are involved in a profession that is fast moving and on the leading edge of diagnostic testing.
Variety: Genetics Technologists perform tests in two different disciplines and have a wide range of career options. Every day brings a different challenge and new problems to solve.
Job Satisfaction: Genetics Technologists help patients and families by utilising cutting edge technology in areas such as prenatal diagnosis, congenital abnormalities, familial and hematologic and other malignancies. The results produced by the genetics technologist provide information that physicians, patients and families use to make important decisions about their health and medical care.
Genetics Technology is a 16 month program. The program begins with two semesters of lectures and labs followed by a 12 week semester of clinical simulation at the Michener Institute (September 2019 to July 2020). Semester 4 is a 18 week hospital based clinical education in Clinical Cytogenetics and Clinical Molecular Genetics (September 2020 to January 2021). There is 1 on-line course taken over the 16 month study period.
Graduates receive Michener's Advanced Diploma in Genetics Technology and are eligible to write the Clinical Genetics national certification examination conducted by the Canadian Society for Medical Laboratory Science (CSMLS); successful completion qualifies you to seek employment across Canada.
Start Date:
September 2019
Applicants to the Genetics Technology program must possess specific qualifications in order to be eligible for admissions. Please visit our Admissions Requirements by Program page for details.
See Admissions Requirements
The Genetics Technology program is a 17 month program with 4 semesters. Fees are assessed on an annual basis. Year 1 tuition covers the two in-class semesters and the summer clinical simulation semester. Year 2 tuition covers the clinical placement semester.
The fee policy for Canadian students can found on the Canadian Tuition Fees web page.
Please note this program is currently not open to international applicants.
For your convenience, these fees have been broken down into three equal payments that can be made annually. Also, each annual fee can be split into two payments which will be due in the summer and late fall of each academic year.
Michener's Genetics Technology program provides educational experiences in both cytogenetic and molecular genetic techniques. Cytogenetics encompasses the microscopic analysis of human chromosomes; molecular genetics involves the analysis of DNA and RNA.
Study the theory of genetic testing
Develop your skills in tissue culture, slide preparation, staining, microscopy, chromosome analysis, computer imaging techniques, extraction of nucleic acid, sequencing, MLPA, PCR, RT-PCR, QF-PCR, real time PCR, fragment analysis and microarray
Gain hands on experience in diagnostic laboratories
Courses
Find course details on the Genetics Curriculum Page
Semester 1 – Fall
CGGE112 Cytogenetics Theory & Techniques I
MTGE111 Molecular Genetics Theory & Techniques I
Semester 2 – Winter
CGGE121 Cytogenetics Theory & Techniques II
MTGE122 Molecular Genetics Theory & Techniques II
BAIP125 Foundations of Interprofessional Collaboration for Medical Laboratory Technology Programs
Semester 3 – Summer
CLGE133 Simulated Clinical Education
Semester 4 – Fall
CLGE242 Hospital Clinical Education
Length:             18 weeks
Start:                September
End:                  January
You will be assigned to clinical placement site(s) through Michener's Office for Clinical Education. This process begins with an information session in the first semester of your program.
As clinical education is a major component of all Michener programs, our affiliated clinical sites are integral to your education. They include teaching hospitals across Canada. Working closely under the supervision of Genetics Technologists, you will have the opportunity to integrate knowledge and skills into practice during the clinical phase of your program. Clinical placements give you hands-on experience in work environments and the opportunity to network with potential employers.
You may be placed in more than one clinical site during your clinical placement period, based on the required clinical competencies for your program and the range of services at the clinical sites.
Clinical partner sites are subject to change, therefore, specific geographic regions may not be available at the time of your placement; other regions may be added. Please note that when you accept a seat in the program, you will also accept to go to any of the program's affiliated clinical sites available at the time of your placement.
In addition, when you accept a seat in the program, you agree to comply with the following mandatory requirements which must be completed prior to the start of your clinical placement:
First Aid and CPR Certification for Health Care Providers
N95 Mask Fit Testing
Updated Vulnerable Persons Check (also required upon admission)
Updated TB Test (also required upon admission)