Genetics Technology Program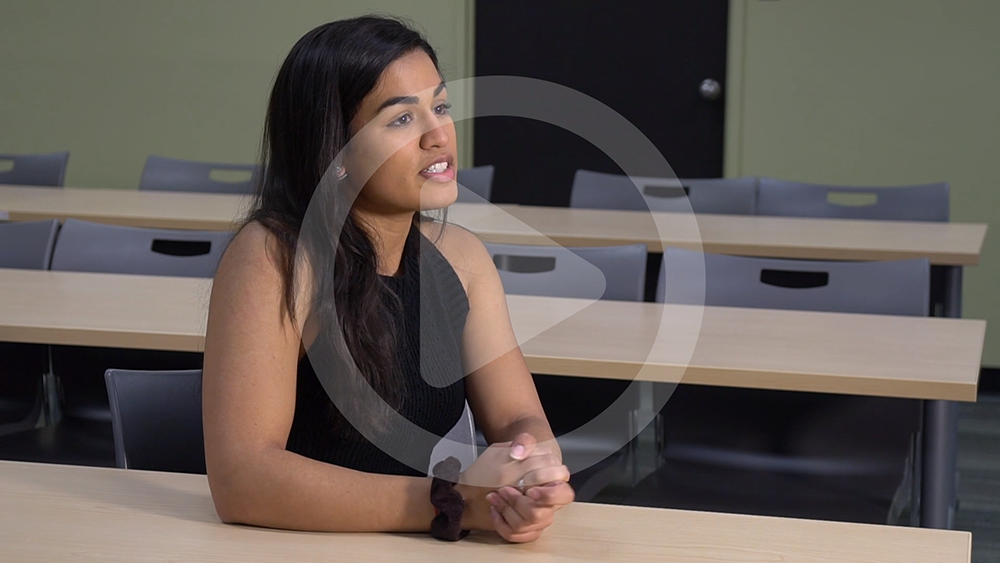 Program at a glance:
Credential Earned: Advanced Diploma
---
Program Length: 2 years (Full-time)
---
Program Delivery: On site with online components
---
Start Date: September 2024
---
Application Deadline: February 1, 2024
---
Program Code: MICH GE222
---
About the Program
As scientific discoveries advance, so will you
Genetics Technology is a constantly evolving and rewarding career. The lab of today is far more complicated than the lab of just ten years ago. As new discoveries advance scientific knowledge, the Technologist's role will continue to change and expand. Even now, we can see the impact of future tests that may be developed for diagnosing such health problems as cancer or genetic disorders.
Michener's Genetics Technology program is one of only two programs offered in Canada. Graduates are eligible to write the national certification examination conducted by the Canadian Society for Medical Laboratory Science (CSMLS) .
The College of Medical Laboratory Technologists of Ontario (CMLTO) accepts graduates from the Genetics Technology Program at Michener as Medical Laboratory Technologists with competencies in both cytogenetics and molecular genetics.
"Michener provided me with the opportunity to learn and grow in a supportive lab environment, all while providing me with the tools that I need to succeed in my career as a genetics technologist."
Take a Genetics Technology Virtual Tour
Apply now on ontariocolleges.ca
Admission Requirements
Genetics technology involves performing laboratory tests to help physicians diagnose, treat and monitor a wide variety of genetic disorders and many types of cancer. Genetics Technologists use a range of techniques, instrumentation and analytical software – from microscopes to the latest genomic analyzers. Specifically, genetic testing involves the study of chromosomes (Cytogenetics) as well as the analysis of DNA and RNA (Molecular Genetics).
The field of genetics technology is rapidly evolving and expanding as new discoveries, technologies and techniques become integrated into the clinical environment. Technologists work both independently and as a part of a health care team to produce high quality, accurate patient results. Although there is limited patient contact, the results generated have a direct impact on patient treatment and care.
Genetics Technologists work in a variety of settings including hospitals, private and research laboratories and academic facilities.
Michener's Genetics Technology program provides educational experiences in both cytogenetic and molecular genetic techniques. Cytogenetics encompasses the microscopic analysis of human chromosomes; molecular genetics involves the analysis of DNA and RNA.
Throughout the program you will learn how to perform analyses to diagnose and treat patients with genetic diseases, as well as monitor and prevent disease, how to use laboratory techniques and instrumentation to explore genetics of human cell.
For detailed course descriptions please see the Genetics Curriculum page.
Length: 18 weeks
Start: September
End: January
You will be assigned to a clinical placement site(s) through Michener's Office for Clinical Education. This process begins with an information session in the second semester of your program.
As clinical education is a major component of all Michener programs, our affiliated clinical sites are integral to your education and they include teaching hospitals across Canada. Working closely under the supervision of Genetics Technologists, you will have the opportunity to integrate knowledge and skills into practice during the clinical phase of your program. Clinical placements give you hands-on experience in work environments and the opportunity to network with potential employers.
You may be placed in more than one clinical site during your clinical placement period, based on the required clinical competencies for your program and the range of services at the clinical sites.
For more information about Clinical Education, please see Michener's Clinical Education Model page.
Textbooks
Scholarship & Bursaries
Tuition