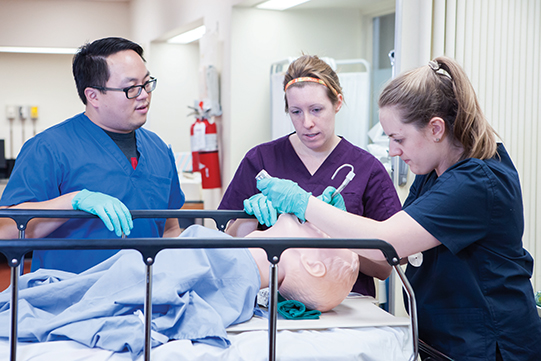 There are teams at work deep behind the scenes of health care education, helping to ensure that Canadians receive the same standard of care across the country. These teams are championing academic accreditation, so that schools and training institutions teach consistent curricula and generate health care professionals who can treat patients with standardized, high-quality care.
The Council on Accreditation for Respiratory Therapy Education (CoARTE) is the authority for the accreditation of respiratory therapy education across Canada. It provides tools for institutions and regulatory bodies to make sure national education standards and competencies are met for all entry-level respiratory therapists before they enter clinical practice.
Michener professor and respiratory therapist Susan Dunington is the outgoing Chair of CoARTE, and has long been a leader in respiratory therapy accreditation, curriculum development and education. Susan's work with other respiratory therapy experts has ensured that respiratory therapy schools are all held to the same standard, and consequently, all patients receive the same high standard of care.
"The council comprises of eight to 10 experts with various levels of experience and skill sets who determine the accreditation of each school across Canada," says Susan. "Having a council decide on accreditation status brings consistency and a strong basis for comparison across institutions."
CoARTE consists of volunteer reviewers from across all areas of respiratory therapy education who conduct assessments at educational institutions. During her time as Chair, Susan expanded the number of site reviewers by 50 new individuals, including many bilingual members who support the francophone institutions.
"In 2013, CoARTE accredited 22 schools in Canada, as well as one in Qatar," explains Susan, as she reflects on her accomplishments in the role. "We also engaged in a full external and internal review of the accreditation process to ensure we were following best practices."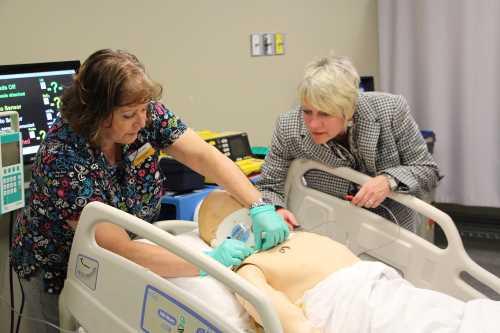 At the end of her term as Chair, Susan represented CoARTE at the Canadian Society for Respiratory Therapy (CSRT) conference in May 2015. This year's conference was particularly important for academic accreditation because the National Alliance of Respiratory Therapy Regulatory Bodies (NARTRB), which represents the registrars in each province across Canada, is implementing a new competency profile for respiratory therapy students in 2016.
For Michener's respiratory therapy students, Susan is confident that Michener is well equipped to anticipate the constantly evolving skill set in the profession.
"As the practice changes with new techniques and technologies, respiratory therapists are always finding better ways to deliver care," says Susan.
"Through our student's clinical experiences and our ability to deliver high-fidelity simulation, Michener's responsive curriculum provides innovative and creative ways to fill the gaps as new competencies develop."