Centralizing Functions In Support Of Clinical Education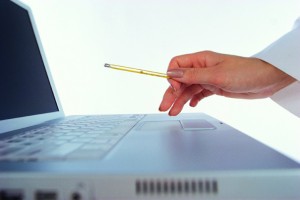 The Office for Clinical Education (OCE) has been in place since 2005. It is the hub for all functions related to clinical education. Clinical agreements with all affiliated partner sites, status appointments and professional development for clinical staff are issued from and maintained in the OCE. As well, the process of confirming clinical placements with partner sites and the assigning of student placements is also carried out through the OCE.
The Director is responsible for leading, modeling and maintaining positive, ongoing working relationships at all levels with affiliated clinical sites through effective communication. He/she meets with clinical personnel to address issues pertaining to clinical education as well supporting professional development activities for clinical coordinators and educators. The Director also manages all operational aspects of the Office for Clinical Education and leads clinical projects common to all programs.
The Coordinator consults with clinical sites to confirm the number of placements for Michener students who will enter the clinical component of their programs. Once placement confirmation has been received, he/she assigns students to their respective clinical sites. The Coordinator also attends internal and external meetings having to do with clinical placement issues and assists in providing professional development to clinical partners as well as conducts administrative orientations for new sites and/or new clinical coordinators.
The AA ensures the smooth and effective running of the office. He/she is responsible for ongoing communication with affiliated clinical sites and maintains status appointment files and follows up with applicants. The AA also coordinates registration and provides administrative support for the delivery of the IPC Modules.