Radiation therapy, also known as "radiotherapy", is the use of ionizing radiation to treat patients with cancer. Radiation therapy may be used to cure cancer or to relieve distressing signs and symptoms that a patient may be experiencing.
Michener has two Radiation Therapy Programs:
There are many types of malignant diseases treated with radiation therapy such as breast, prostate, lung and skin cancers.  It may also be used to treat some benign diseases such as keloids and acoustic neuromas.
Radiation therapy is commonly delivered to a patient by using large sophisticated machines called linear accelerators (external beam radiation therapy) or by use of radioactive sources that are placed internally within or on the surface of a patient (brachytherapy).
Radiation therapy is one of three main modalities used to treat cancer – it may be used alone or in conjunction with surgery, and/or systemic therapy such as chemotherapy and hormonal therapy.
For many patients with cancer, radiation therapy will play a very important role in their overall treatment.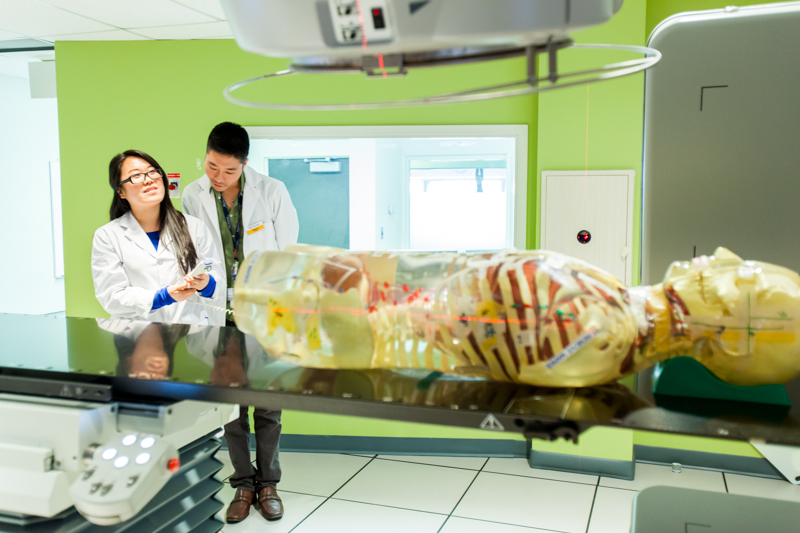 Why become a Radiation Therapist?
Radiation Therapists are vital members of the interprofessional health care team devoted to the care of patients. Therapists must have the technical expertise to operate sophisticated instruments, but must also have the humanistic skills necessary to communicate with patients, problem-solve, and work well with other members of the health care team.
Consider this program if you:
enjoy working with others and have excellent interpersonal and communication skills
can provide compassion, understanding, and support to a patient during a stressful time
enjoy working in a fast-paced health environment
have a strong interest/skill in physics
have an interest in operating computers, sophisticated radiation therapy equipment and imaging technology