Using contemporary imaging and diagnostic equipment is critical to helping Michener deliver relevant curricula, enhancing the educational experience for our students and preparing them for their future careers. Through the technologies that support the Radiological Technology and Nuclear Medicine and Molecular Imaging Technology programs, Michener is able give students a simulated patient care advantage before they even step into a hospital. The following are just some technologies that are on-site at The Michener Institute:
Philips Digital Radiography Suites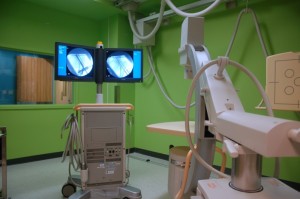 A variety of different equipment is required to perform Radiological Technology imaging procedures. Michener students have the opportunity to learn and practice using digital and computed general radiography, portable x-ray and fluoroscopy systems. Cutting-edge technology in the Philips Diagnostic Digital X-ray rooms provide our students unique learning environments and excellent preparation for their clinical placements.
Philips Mobile C-arm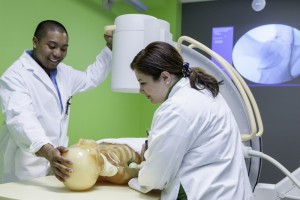 Radiological Technologists often find themselves in the operating room leading radiological guidance and visualization during diagnostic, interventional and surgical procedures. Using Michener's Philips mobile C-arm diagnostic X-ray image acquisition and viewing system, known as BV Pulsera, Michener students have an enhanced opportunity to familiarize themselves in this environment so that they will be better prepared to work as a part of the healthcare team.
 Kyotokagaku Phantoms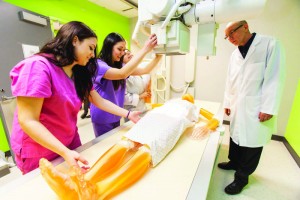 Radiological Technology students have the opportunity to practice visual evaluation and learn about optimal scanning conditions on true-to-life anatomical models with synthetic organs embedded in soft tissue with the Kyotokagku imaging phantoms.
GE Healthcare CT Scanner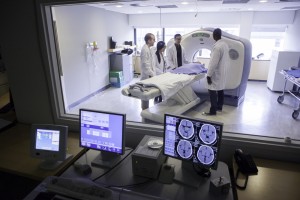 Using our CT scanner, Michener students are able to gain working knowledge of, and practical experience in, CT scanning, imaging and diagnostic capabilities. These skills are an important part of the core competencies needed by all MRS disciplines writing national exams. Michener graduates, particularly those in Radiological Technology, will be well prepared to work with patients in the midst of treatments for various conditions or diseases.
 SPECTCT/CT Scanner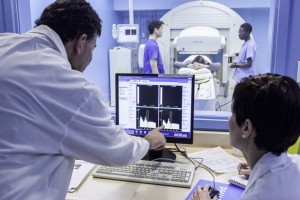 Hybrid imaging has brought about a significant technological advance in the accuracy of medical scans. Michener is home to an industry-leading SPECT/CT camera which incorporates the ability to fuse the functional images inherent to Nuclear Medicine with the anatomical detail of Computed Tomography.
Bone Mineral Densitometry Machine (BMD)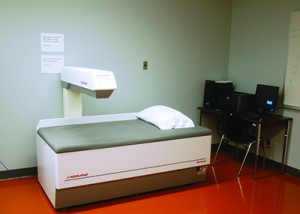 Michener offers a BMD curriculum for students in both Radiological Technology and Nuclear Medicine and Molecular Imaging Technology through use of a fully-functional BMD platform, made possible by Xtron Imaging Inc.