Nuclear Medicine & Molecular Imaging Technology: University of Toronto Joint Program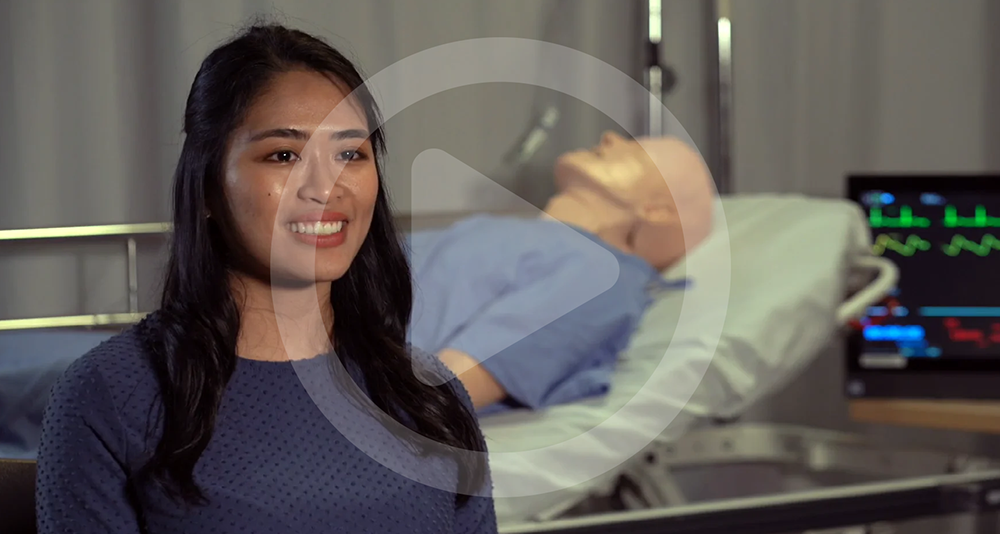 Program at a glance:
Credential(s) Earned
Bachelor of Science in Medical Radiation Sciences from the University of Toronto & Advanced Diploma in Health Sciences from The Michener Institute of Education at UHN
Program Length
8 semesters over 3 years
Delivery Method
Full time
Start Date
September 2021
Tuition
Canadian Student Tuition
International Tuition
Application Deadline
February 1, 2021
Program Code
TRN
Career Opportunities
You will become part of an interdisciplinary diagnostic imaging team.  You will be employed in a variety of clinical environments including; community or teaching hospitals, private clinics, research institutes, and public health institutions.
Future career opportunities include (but are not limited to) research activities, advanced roles such as Positron Emission Tomography (PET), Computed Tomography, management, education, sales/marketing. You will also be in a position to seek further training and certification in magnetic resonance imaging , ultrasound, and Imaging Informatics, as well as pursuing higher education opportunities at a Masters level.
Graduates are eligible to write the national certification examinations conducted by the Canadian Association of Medical Radiation Technologists (CAMRT). Certification qualifies graduates to work across Canada and allows them to apply for registration with the College of Medical Radiation & Imaging Technologists of Ontario (CMRITO). Nuclear Medicine is a regulated profession within Ontario.
Take a Nuclear Medicine & Molecular Imaging Technology Virtual Tour
A comprehensive redesign of the Nuclear Medicine and Molecular Imaging Technology curriculum is now complete and the result is a program that encompasses the changing practice and technology in the field. The new program is a hybrid learning experience designed to meet the needs of different learners by allowing students to participate in both online and face-to-face components. Theory is put into practice by examining increasingly complex case studies and applying knowledge in both simulated and clinical environments. Students will work both independently and in teams to develop problem solving and clinical reasoning skills to support application to clinical practice.
Learners will also have the opportunity to select one of three selectives pathways: Magnetic Resonance Imaging (MRI), Imaging Informatics or Clinical Management. They are designed to provide learners with an option for additional career development post-graduation.
Graduates are also eligible to write the certification exam conducted by the Nuclear Medicine Technology Certification Board (NMTCB) in the United States, as well as other countries such as Australia and Britain.
Graduates will earn a Bachelor of Science specializing in Medical Radiation Sciences (BSc. (MRS)) from the University of Toronto and a diploma in Health Sciences from the Michener Institute and may pursue advanced studies at University of Toronto or Michener, including: 
Nuclear Medicine is an imaging method used to safely detect disease in its early stages. The practice of Nuclear Medicine, which includes positron emission tomography (PET), involves the use of radioactive tracers administered either by injection, orally, or inhalation. Special cameras, computers and radioactive tracers are used to image how disease or treatments alter organ system function.
Nuclear Medicine and Molecular Imaging involves non-invasive procedures that often eliminate the pain, trauma, and risk associated with invasive surgery that patients would otherwise undergo, to determine the location and size of tumours, or the extent of numerous diseases, in almost all of the human organ systems. It is able to non-invasively image and measure the body's organs as they function, such as the amount of urine the kidneys produce per minute, the volume of blood ejected from the heart with each beat, and the extent of damage to the heart muscle due to a heart attack.
Molecular Imaging utilizes specialized instrumentation alone, or in combination with targeted imaging agents, to visualize biochemical events at the cellular and molecular level in order to help identify regions of pathology, and potential mechanisms of disease.
Performs radiopharmaceutical administration using a wide range of specialized techniques and using different routes such as intravenous, oral, inhalation, subcutaneous and intramuscular
Acquires and analyses diagnostic images using advanced medical imaging technologies such as gamma camera, PET, hybrid systems and BMD imaging
Explains imaging procedures to the patient and answers questions
Follows radiation disposal and safety procedures and keeps detailed records of procedures
Applies patient-centered care skills and interprofessional communication to perform molecular imaging and theranostic interventions on a variety of organ systems in conjunction with other members of the health care team
Nuclear Medicine and Molecular Imaging Technologists are vital members of the interprofessional health care team devoted to providing compassionate, patient-focused care. Technologists must have the skills necessary to communicate with patients, problem-solve, and work well with other members of the health care team.  They also need to possess the technical expertise to operate medical imaging equipment safely. 
Nuclear Medicine and Molecular Imaging Technologists work closely with doctors, patients and other members of the health care team. Ranging from cardiology to psychiatry, nuclear medicine images and treatments are used by a wide array of medical specialties
Nuclear Medicine and Molecular Imaging Technology can detect disease in its very early state, leading to a more positive outcome for many patients.
Nuclear Medicine and Molecular Imaging Technology can save patients the pain and trauma associated with investigative surgery. The images that nuclear medicine scans produce can determine the location and size of tumours or diseases without surgery
The disciplines of Nuclear Medicine and Molecular Imaging attract responsible individuals who are people oriented, have a strong desire to help others and are attracted to working with high tech equipment and computer technology
The joint University of Toronto/Michener Nuclear Medicine and Molecular Imaging Technology Degree/Advanced Diploma program is a three-year full time program. There is one intake each year in September, and courses are conducted online and on campus at both University of Toronto's St. George campus and at Michener. 
Applicants to the Nuclear Medicine & Molecular Imaging Technology University of Toronto Joint Program must possess specific qualifications in order to be eligible for admissions. Please visit our Admissions Requirements by Program page for details.
See Admissions Requirements
In order to support discipline-specific activities / course work in the joint Medical Radiation Sciences program (all streams), students must have dedicated access to a PC with a Windows operating system (OS) that meets identified minimum technology requirements. (Please refer to Michener's Minimum Technology Requirements –  https://michener.ca/admissions/registrars-office/minimum-technology-requirements/ for full details). All non-Windows based devices such as:
Apple macOS devices (e.g. Macbooks, iMacs)
Apple iOs devices (e.g. iPad, iPhone, iPod touch)
Android devices (e.g. Samsung, Google, LG phones & tablets)
ChromeOS devices (e.g. Chromebooks & Chrometops)
are not recommended and cannot be supported, as they do not currently support MRS Program discipline-specific tools.
YEAR 1
Semester 1 – Fall

Anatomy for Medical Radiation Sciences
Comparative Medical Imaging
Integrated Nuclear Medicine & Molecular Imaging I
Nuclear Medicine Physics & Radiobiology
Patient Care in Medical Radiation Sciences I

YEAR 1
Semester 2 – Winter

Integrated Nuclear Medicine & Molecular Imaging II
Patient Care in Medical Radiation Sciences II
Physiology
Relational Anatomy

YEAR 1
Semester 3 – Summer

Health Improvement Initiatives
Nuclear Medicine in Practice
Selective I

YEAR 2
Semester 4 – Fall

Experiential Learning in IPEC
Integrated C.T. Imaging Theory & Practice I
Integrated Nuclear Medicine & Molecular Imaging III
Introduction to Research Methods

YEAR 2
Semester 5 – Winter

Clinical Behavioural Science
Experiential Learning in IPEC (continued)
Integrated C.T. Imaging Theory & Practice II
Integrated Nuclear Medicine and Molecular Imaging IV

YEAR 2
Semester 6 – Summer

Nuclear Medicine Clinical Practicum I
Selective II

YEAR 3
Semester 7 – Fall

Nuclear Medicine Clinical Practicum II
Research Methods

OR

YEAR 3
Semester 8 – Winter

Nuclear Medicine Clinical Practicum III
Research Methods (continued)

OR
Note: The above curriculum is subject to change. Clinical education may be scheduled as simulation experience at Michener or as placement in clinical environments with our clinical partners.
Selectives are courses that provide you with some expertise in specialized fields of practice such as MRI, ultrasound, health education, specialized radiation therapy methods, and computer-assisted image analysis, and may allow you to fast track certain advanced-level programs.
Length: 44 weeks
Start: September (Year 2)
End: April (Year 3)
In the second year of the program, you will be placed at a Greater Toronto/Hamilton Area (GTHA) affiliated clinical site for 3 weeks during Weeks 4, 8 and 12 during both of the Fall and Winter semesters to facilitate integration of your didactic learning with hands-on clinical experience. You will then be placed at any one of our affiliated clinical sites in Ontario for three full semesters starting with the second year 12 week summer semester, followed by the Fall and Winter semesters in your third year of study. During this final clinical experience, you will be placed at the same base site for three full semesters.
As clinical education is a major component of all Michener programs, our affiliated clinical sites are integral to your education. They include teaching and community hospitals, in Ontario. Working closely under the supervision of Nuclear Medicine Technologists, you will have the opportunity to integrate knowledge and skills into practice during the clinical phase of your program. Clinical placements give you hands-on experience in work environments and the opportunity to network with potential employers.
Clinical partner sites are subject to change, therefore, specific geographic regions may not be available at the time of your placement, other regions may be added. Please note that when you accept a seat in the program, you also accept to go to any of the program's affiliated clinical sites available at the time of your placement. In addition, you agree to comply with the following mandatory requirements which must be completed prior to the start of your clinical placement:
CPR Certification for Health Care Providers
N95 Mask Fit Testing
Updated Vulnerable Sector Screening (also required upon admission)
Updated TB Test (also required upon admission)
Michener highly recommends all students be vaccinated with influenza vaccine.  This vaccine may be a requirement at some clinical sites.  Students who are not vaccinated will be required to wear a mask during patient interaction throughout the influenza season (December-March)
For additional information regarding the health requirements, please refer to Michener's Health Services & Requirements page.
Testimonials
I knew very little about nuclear medicine prior to my first class. Now going into my 3rd year and clinical placement, I feel prepared for what is to come. The Nuclear Medicine program has a small class size, which is a change from my previous undergrad experience. I feel that I have an identity in the program, and I'm not just a student number. The instructors and staff are invested in our success, and respect that we are adult learners with commitments outside of school. The program and my peers have helped me develop professional character and a greater interest for something I want to do – work in health care.