Breathing – it's one of those things we take for granted. Rising levels of pollution, combined with an aging population, are making breathing difficulties more common. Respiratory Therapists are crucial members of the health care team who monitor and treat patients' cardiopulmonary needs.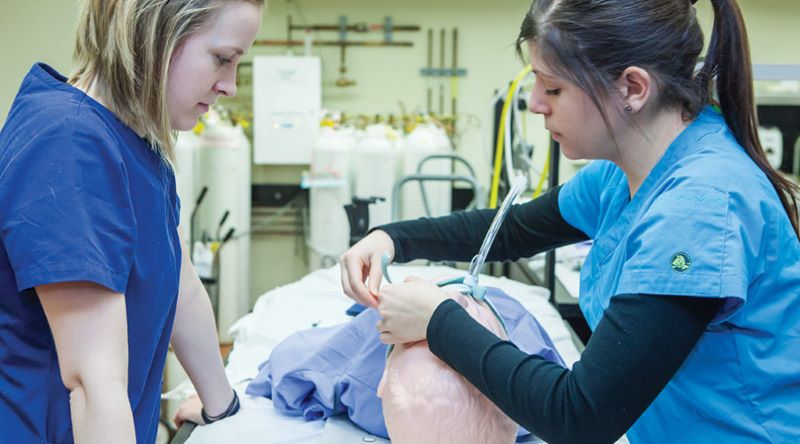 Visit the Respiratory Therapy program page
Do you like variety? Respiratory Therapists (RT) provide a variety of care for adults, children and newborns. As an RT you would expect to:
Be an integral part of the cardiac arrest team
Be leaders in the use of mechanical ventilators and other life support equipment
Use medications, therapies and tests to assist in the prevention, diagnosis and treatment of heart and lung disease
Respiratory Therapists must have good communication skills and be sensitive to patients' physical and psychological needs. They must have critical thinking skills and problem solving skills and be able to function well as an interprofessional team member, as well as an autonomous clinician. They must be able to work under pressure with critically ill patients, as well as be patient and compassionate with patients suffering from chronic illness or receiving end-of-life care.
As with many health care fields, the aging population will increase the demand for Respiratory Therapists. Elderly patients suffer most from respiratory ailments and cardiopulmonary diseases such as pneumonia, chronic bronchitis, emphysema, and heart disease. In addition, advances in treating victims of heart attacks, accident victims, and premature infants (many of whom are dependent on a ventilator during part of their treatment) will increase the demand for the services of Respiratory Therapists.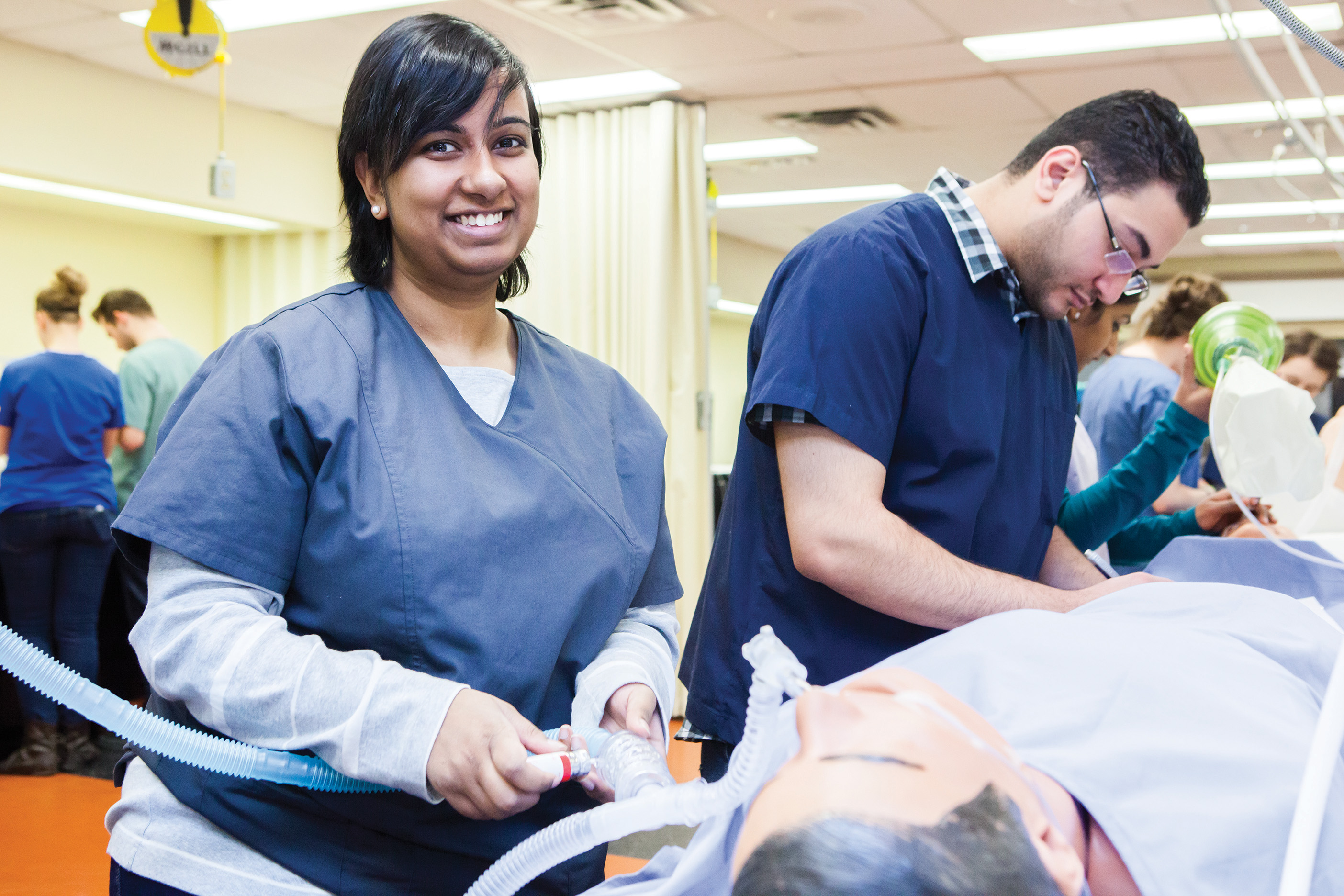 How to become a Respiratory Therapist?
Respiratory therapy is a regulated health profession. To work as a Respiratory Therapist in Ontario, you must be registered with the College of Respiratory Therapists of Ontario (CRTO). The Michener Respiratory Therapy program is approved by the CRTO through the Council on Accreditation of Respiratory Therapy Education accreditation program and graduates are eligible to write the national examinations. With success on the national examinations, a Respiratory Therapist is eligible to work across Canada.