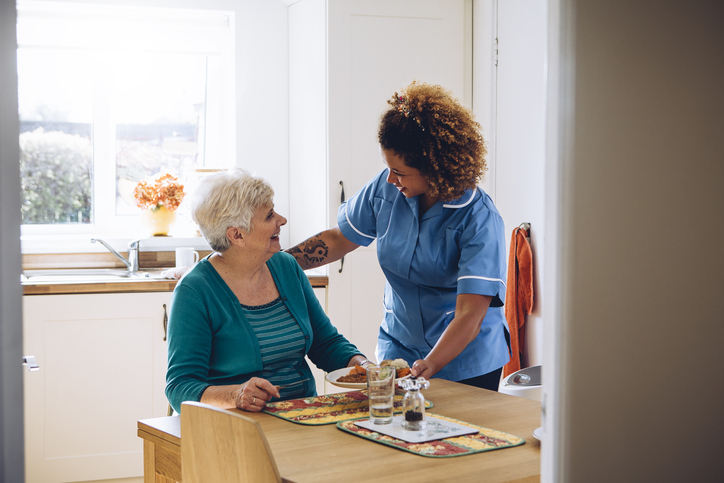 As part of a partnership between the University of Toronto's Centre for Advancing Collaborative Healthcare and Education (CACHE), The Institute for Education Research (TIER) at UHN and Centennial College, interprofessional groups of students from health science programs at the University of Toronto (U of T) and the Centennial College Personal Support Worker (PSW) program have collaborated to create PSW-partnered advocacy and interprofessional education projects.
Another one of the projects, developed by students Marilia D'Souza, Christen Kong and Katie Lee, focused on creating an online platform that recognized PSW champions.
"By creating a platform that shared stories about extraordinary PSWs, we hoped that health care professionals would recognize the importance of integrating PSWs into the interprofessional team," says second-year nursing student Marilia D'Souza.
"When our team began brainstorming different issues faced by PSWs, we found that many of our ideas centred on the importance of PSWs being able to tell their stories and feel empowered within their team," says Christen Kong. "As a result, we decided on the idea of presenting PSW stories via social media accounts and other platforms."
In an effort to ensure organizational culture and policies impacted lived experiences, the group sought to use a platform for communication that would target all social levels within society, including the public, healthcare workers and management, as well as integrate many voices into the development of their project, such as students, PSWs, managers and patients.
"Considering how our world is geared toward social media and digital globalization campaigns, utilizing these tools can enhance how we discuss pertinent health care issues," says Katie Lee.
All of the student projects will culminate in a PSW awareness month in May 2023.
These projects, as well as related resources, would not have been possible without a grant from the Future Skills Centre. Stay tuned for details on another one of the student projects in the next installment of this series celebrating the advocacy projects.