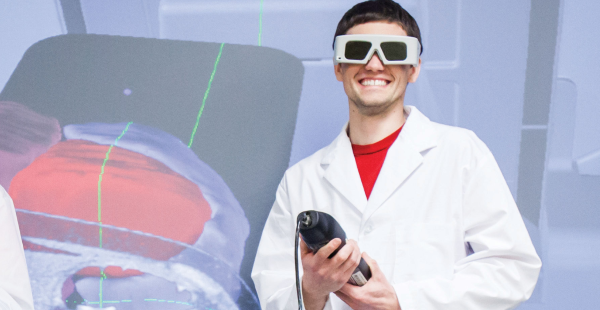 Acquiring contemporary imaging and diagnostic equipment helps us deliver relevant academic experiences, while meeting the high standard of our accredited programs.
Technological Innovation

Michener's fully equipped laboratories and simulation suites house advanced applied health sciences technology, including anatomy and physiology laboratories, microscopy labs, imaging and radiation therapy training suites that reflect the technologies found in today's modern healthcare centres.

Simulation Enhanced Education

Michener's simulated clinical environments, including advanced technology suites, allow students to gain confidence and prepare for what they may encounter in real-world clinical settings.

State of the Art Facilities

Located in the heart of Toronto's Discovery District, Michener offers a variety of facilities and services to meet the unique education and simulation needs of healthcare and academic organizations.
LEARN MORE ABOUT OUR FULL TIME PROGRAMS