Diagnostic Medical Sonography (ultrasound) is an imaging technology that uses high-frequency sound waves to display real time images of the soft tissue structures in the human body such as breast, thyroid, abdominal and pelvic organs, vessels, muscles, and other soft tissue structures in the human body.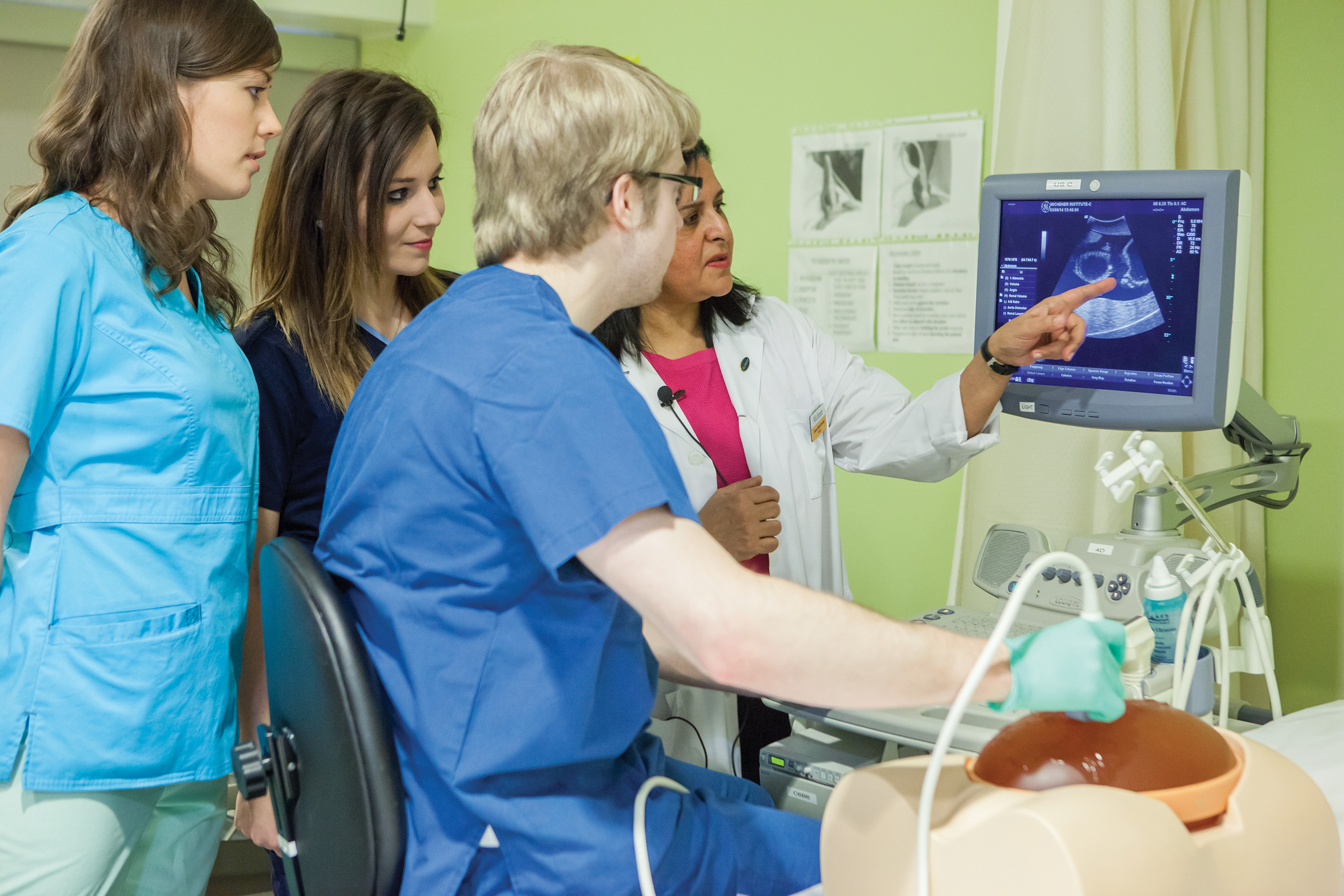 Learn more about Ultrasound at The Michener Institute
Sonographers use this technology to assess organs, muscles, vessels and anatomical systems in order to differentiate between normal and pathologic findings and to monitor pregnancies for fetal abnormalities, fetal growth and well-being. Sonography is used for medical diagnosis, for follow up of disease processes and for pregnancies.
Why become a Diagnostic Medical Sonographer?
Sonography is a rapidly growing technology that has become an integral part of the diagnostic process in all health care institutions in Canada. It is a dynamic and appealing career for a person who likes a challenge and is interested in a fascinating medical field which requires a high-level of competence and responsibility. Sonographers enjoy excellent employment opportunities in Canada and around the world. As a sonographer you will have a challenging and fulfilling career that is well compensated and respected in the field of medicine.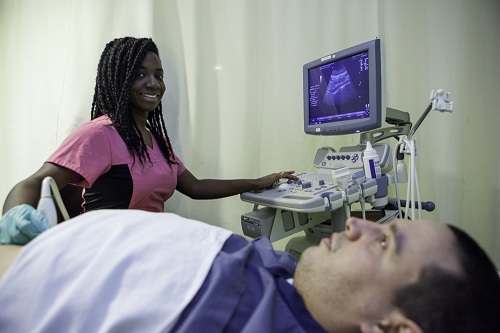 Consider the Ultrasound program if you:
Want a challenging career that requires a very high level of knowledge, skills and responsibility
Are physically fit and have excellent hand eye coordination and spatial reasoning skills
Can multi task, problem solve, critically analyze, be organized and efficient
Have effective communication and collaboration skills and can handle stressful situations
Can interact with patients in an empathetic and non-judgmental manner and believe in quality and safe patient centered care