Ultrasound Program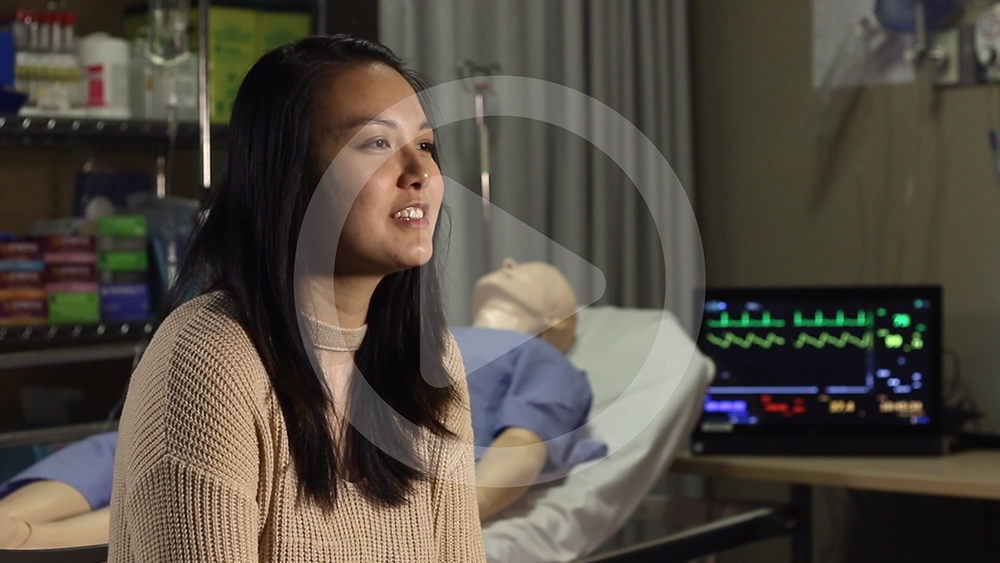 Program at a glance:
Credential Earned: Advanced Diploma
---
Program Length: 5 Semesters across 2 years (Full-time)
---
Program Delivery: On site
---
Start Date: September 2022
---
Application Deadline: February 1, 2022
---
Program Code: MICH US222
---
About the Program
The Ultrasound program at Michener is a post graduate accredited program and offers a well-balanced mix of academic, simulated and clinical components. Clinical sites are located in Ontario and throughout Canada. During the clinical component the student must achieve a pass in the Canadian Clinical Skills Assessment (CCSA) created by Sonography Canada as part of the credential of the Generalist Sonographer in order to graduate from the Ultrasound program.
Ultrasound graduates are eligible to write the national credentialing examinations for the Generalist Sonographer (core/abdominal/superficial structures, vascular for generalist, obstetrics and gynecology) conducted by Sonography Canada. Upon successful completion of the credentialing exams, they can apply for registration with the College of Medical Radiation and Imaging Technologists of Ontario (CMRITO) allowing them to work in Ontario. Graduates can also work in all provinces in Canada with the Generalist Credential from Sonography Canada as long as they meet the provincial guidelines.
Graduates can also choose to write the American Registry of Diagnostic Medical Sonographer (ARDMS) certification exams (SPI/abdominal /superficial structures, obstetrics and gynecology). Successful certification from ARDMS allows the graduate to work in the USA (if they meet the individual state requirements)
The primary focus of the ultrasound program is to provide optimal, relevant and current knowledge and skills following the Sonography Canada National Competancy Profile Version 6 so that the graduating student can be competent and provide safe, ethical, compassionate, and competent care to each patient.
The Ultrasound program is accredited by Accreditation Canada . Accreditation is a quality improvement process that ensures educational programs meet national standards and that students acquire the knowledge, skills, and competencies for safe and effective care at entry to practice.
"The Ultrasound faculty go beyond the classroom to ensure the success of each student, including preparing students to pass the credentialing exams."
Take an Ultrasound Virtual Tour
Apply now on ontariocolleges.ca
Diagnostic medical sonography (ultrasound) is an important medical diagnostic imaging technology and is an integral part of the diagnostic process in all health care institutions in Canada.
Ultrasound uses high-frequency sound waves to display real-time images of the soft tissue structures in the human body such as the abdomen, pelvis (male and female), breast, thyroid, musculature and abdominal & extremity vessels. It also plays a large role in assessing fetal development, well-being and fetal anatomy and can also be used to assess the viability of different types of organ transplants by assessing the vascular flow.
As a sonographer, you will use this technology to assess the specific anatomy (as requested by a physician) and differentiate between normal and abnormal anatomy. In the case of vessels, you will use Doppler ultrasound to assess vascular flow abnormalities. Once the examination is complete you will write a technical report of your findings, this along with the images you have recorded will be analysed by the Radiologist who will indicate the differential diagnosis and any required follow-ups. Throughout your interaction with the patient, you must provide ethical, professional and compassionate care.
You will work with an interdisciplinary imaging team consisting of radiologists and other health care providers in a diagnostic medical imaging department.
Future career opportunities include (but are not limited to) working in hospitals, private clinics, research, management, applications, sales or in education.
Graduates can specialize in the Magnetic Resonance Imaging (MRI) or Imaging Informatics programs at Michener. They may also apply for advanced standing at Ryerson University or apply for a bachelor's degree in Applied Sciences (Medical Imaging) or master's degree in Applied Sciences (Medical Ultrasound) through distance learning at Charles Sturt University .
This program will not be accepting international applications for the Fall 2022 intake.
Offers of admission will be allocated with equal consideration among candidates applying through option A and option B:
OPTION A
Regulated health care professionals with a minimum 3-year degree or diploma in their field of study (some examples: Chiropodists, Nurse, Radiological Technologist, Radiation Therapist, Respiratory Therapist, etc.).
cGPA will be calculated using an entire undergraduate degree or diploma.
Minimum cGPA of B (75%)must be attained in order to be considered.
OPTION B
Bachelor of Science degree, or Bachelor of Science or Arts in Kinesiology with:
One semester-length (0.5) university course in Gross Human Anatomy (2-3 years recency is preferred) *
One semester-length (0.5) university course in Human Physiology (2-3 years recency is preferred) *
cGPA will be calculated using entire undergraduate education
A minimum Grade Point Average (GPA) of B (75%), and a minimum grade of B (75%)in each of the required courses
 *Note: Michener's online distance-education course AP807 Gross Human Anatomy & Physiology can fulfill the Gross Human Anatomy and Gross Human Physiology prerequisites.
If you are submitting a Mammalian Physiology course as a prerequisite for Human Physiology, a complete course outline must be submitted to Michener's Admissions Office at regoffice@michener.ca for review and approval.
For offers of admission, preference will be given to Ontario residents.
The learning outcomes and objectives of the Ultrasound curriculum are directly related to the National Competency Profiles (NCP) Version 6 by  Sonography Canada for the Generalist Profile.
Acquisition of academic knowledge, scanning skills, patient care and professionalism skills are necessary for an entry level Generalist Sonographer as defined by Sonography Canada National Competency Profile (Abdomen, Superficial Structures, Vascular for generalist, Gynecology and Obstetrics) including:
Development of patient care skills in a simulated and clinical environment
Sonographic knowledge of cross sectional, relational, normal and pathological processes of the abdomen, superficial structures, vessels, musculoskeletal, obstetrics and gynecology related to the adult human
Development and Evaluation of scanning skills in a simulated lab environment and clinical placement using the Sonography Canada Clinical Skills Assessment (CCSA) as a graduating criterion
Development of skills for effective communication and collaboration to enhance Interprofessional Collaboration in Health Care
Development of critical thinking skills essential for working in a health care environment
For detailed course descriptions, please visit the Ultrasound Curriculum page.
Length: 30 weeks
Start: September
End: April
You will be assigned to clinical placement site(s) through Michener's Office for Clinical Education. This process begins with an information session in the first semester of your program.
As clinical education is a major component of all Michener programs, our affiliated clinical sites are integral to your education. They include teaching and community hospitals and private clinics in Ontario and other provinces. Working closely under the supervision of Sonographers, you will have the opportunity to integrate academic knowledge and scanning skills into practice during the clinical phase of your program. Clinical placements give you hands-on experience in work environments and the opportunity to network with potential employers.
For more information about Clinical Education, please see Michener's Clinical Education Model page.
Textbooks
Scholarship & Bursaries
Tuition