Michener's unique program prepares the next generation of Chiropodists with a hands-on approach
Healthy feet are one of the most important factors in maintaining a healthy life. That's why at Michener, the one-of-a-kind Chiropody program is not only helping to prepare the next generation of chiropodists, but is also providing an important service to the community.
Michener's Chiropody students, while learning at its downtown Toronto campus, interact directly with patients at the onsite clinic, many of whom are seniors and those with chronic disease that may make them vulnerable to foot health problems.
A Chiropodist is a primary care professional practicing in podiatric medicine that specializes in assessment, management and prevention of diseases and disorders of the foot. The role of the Chiropodist is to maintain and improve patient mobility, to alleviate foot pain, provide health education and thereby improving one's quality of life.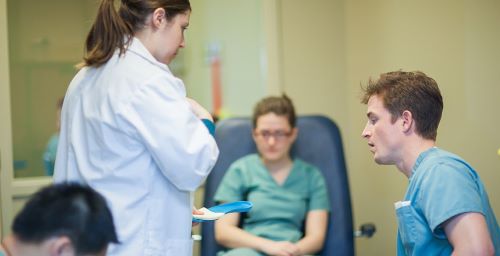 Chiropody and the Kinetic Chain
Catharine Gray, Chair of the Chiropody program, notes that this relatively young profession is growing with an increasing demand in Ontario. She says this is because "feet are the foundation of the body's whole kinetic chain."
The kinetic chain is the concept that all components of the body must work together to create movement. For example, think of a baseball player throwing a pitch. He uses the energy that originates from the planting of the foot, which follows through the ankle, knee, hip, core, chest, shoulder, elbow, forearm and finally, the hand. Issues along any part of the chain can affect an athlete's performance.
While the idea of the kinetic chain is important for sports medicine, Catharine notes "Chiropody offers a variety of work environments that extend to private practice, community health centres, family health teams and multidisciplinary healthcare practices." She adds, "The ability to focus on subspecialties, such as diabetic, high-risk patients, children or sports injuries, caters to a wide range of individuals interested in pursuing a career in healthcare."
Catharine explains that "Chiropodists make a real difference in patients' lives by helping people attain a better foot structure or posture so they can function at an optimal capacity without foot pain prior to any surgical intervention or medicinal applications."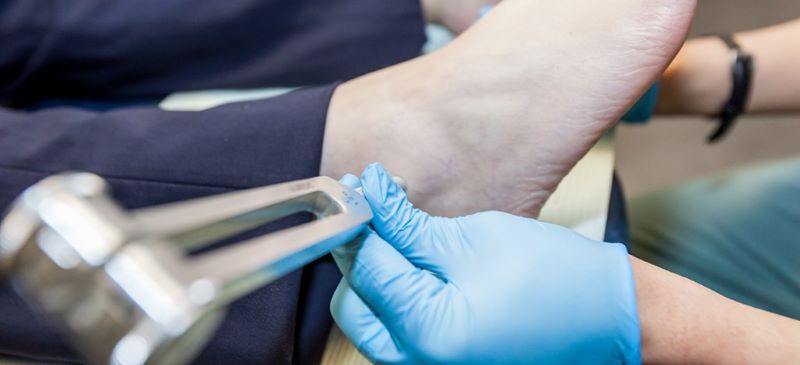 Providing real-life patient experience
Antonietta Galati, Clinical Coordinator of Michener's Chiropody Clinic, says that the value and uniqueness of the program is that it is directly integrated with a clinical service housed in the same building as the academic program. "Chiropody students are able dedicate time and attention to these patients who really benefit from this service," says Antonietta.
"Students are provided an excellent way to learn within a hands-on environment in our clinic under the direct supervision of our chiropody faculty. For clinic patients, many of whom are from vulnerable populations, such as low income seniors and those with multiple chronic conditions, the clinic gives them access to important foot health services from up-and-coming professional chiropodists within a supportive environment."
"Our third-year clinical students visit seniors' centres and present information on maintaining foot health," says Antonietta. "The students are proud to speak about their profession while helping to educate the public and those at risk."
A career in podiatric medicine is both varied and challenging. The program attracts applicants from a wide range of backgrounds, particularly those who have a passion for holistic healthcare, sports medicine, serving the community and an entrepreneurial spirit. Students with backgrounds in health sciences such as Kinesiology, Undergraduate Medicine, Physiotherapy and Occupational Therapy are well suited for the program.
A Chiropodist provides care to a diverse range of patients and can specialize in the following areas:
Diabetic Foot Care
Sport Injuries
Paediatrics
Geriatrics
Rheumatology
Biomechanical Assessment and Gait Analysis
Podiatric Soft Tissue Surgery
Wound Care
Winter Foot Health Tips from Michener's Chiropody Clinic
Winter is a particularly hazardous time for foot-related health issues. Michener's Chiropody team offers some tips to ensure a healthy and safe winter season.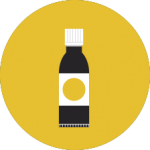 To prevent cracks and lesions from dry skin, moisturize the tops and bottoms of your feet at least once a day.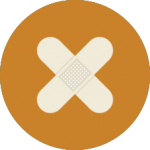 Make sure all winter boots and boots for winter sports are fitted appropriately. Wear proper socks when trying on the boots to avoid injuries or blistering.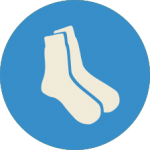 To prevent skin issues, make sure your boots have removable liners and take them out to dry before wearing them the next day.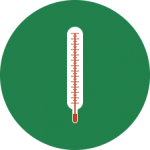 People who have low sensation in their feet (caused by diabetes or other issues) should avoid using warming packs because they may cause burns.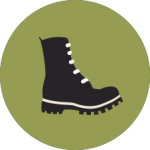 Wear boots with deep treads or purchase non-slip ice catchers to prevent slips and falls.