Chiropody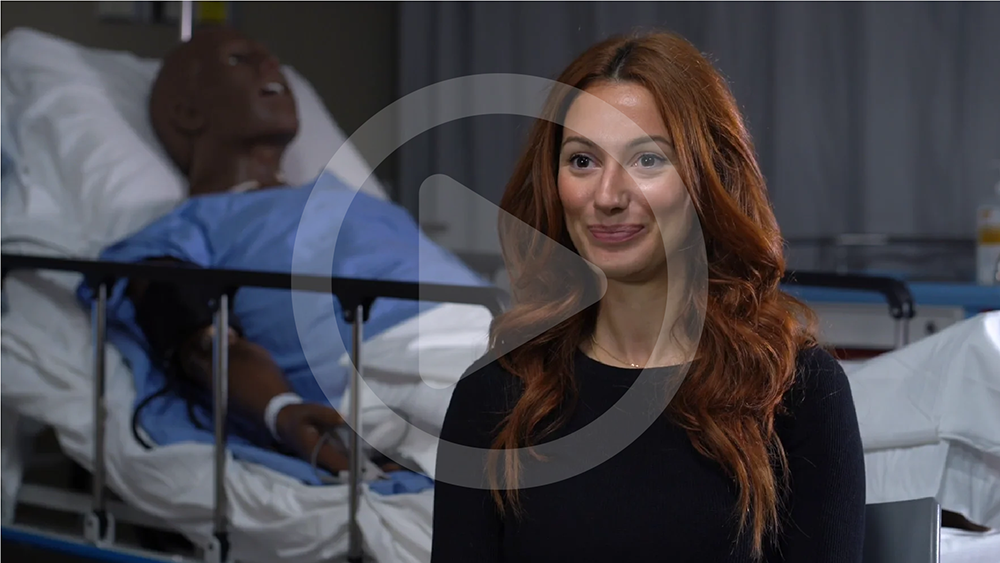 Program at a glance:
Credential(s) Earned
Advanced Diploma
Program Length
7 Semesters across 3 years (Full-time)
Delivery Method
Full time On Site
Start Date
August 2021
Tuition
Application Deadline
February 1, 2021
Program Code
MICH CH111
Career Opportunities
Chiropodists work in a wide array of settings, including but not limited to:
Private Practice
Multidisciplinary Health Clinics
Community Health Centers
Hospitals
Family Health Teams
Long Term Care Facilities
Healthcare Industry
About the Program
The Michener Institute of Education at UHN offers the only English-taught Chiropody program in Canada. We offer a rigorous curriculum in fundamental podiatric medicine, clinical practice that integrates didactic courses, hands-on practical labs, simulated clinical training as well as clinical practice right from the first year of the program. Our students have the opportunity to treat patients under the supervision of faculty (who are licensed Chiropodists) in Michener's on-site Chiropody clinic, giving each student the chance to practice and build on their patient-care skills and procedural techniques, including local anesthesia and soft tissue surgery, biomechanics, wound care and radiology.
In addition to the on-site Chiropody clinic, students will have to complete an external clinical placement where they will gain the experience of "real life" practice, in order to complete the program.
Once students graduate from this program, they are eligible to write the provincial registration exam administered by the regulatory college, the College of Chiropodists of Ontario . To practice as a licensed Chiropodist in Ontario, practitioners must be registered with the College of Chiropodists of Ontario.
Take a Chiropody Virtual Tour
Apply now on ontariocolleges.ca
A Chiropodist is a primary care professional who specializes in the assessment, management and prevention of dysfunctions, disorders and diseases of the foot. The foot is a complex structure and when a disorder or dysfunction affects the foot, it can affect a person's overall quality of life. Chiropodists can help a person with foot problems and significantly improve their general health, well-being and their quality of life. A career in Chiropody can be very rewarding and fulfilling. As a Chiropodist you can work as an independent practitioner in a private practice setting or be an integral part of a multidisciplinary health care team.
Chiropodists are skilled in the management of acute and chronic conditions affecting the foot. These conditions can include diabetes, sports and traumatic injuries, biomechanical disorders, ulcers and pediatric foot conditions. A referral is not required to consult a Chiropodist; however, Chiropodists often work closely with other medical professionals as part of the health care team.
Chiropodists work in a wide range of settings, including community health centers, family health teams, long-term care facilities, public hospitals, sports teams and in private practice. The practice can be specialized to treat chronic conditions, such as diabetic ulcers, or more general practice enabling the practitioner to choose a specialty that interests them.
This program will not be accepting international applications for the Fall 2021 intake.
Qualifications
The applicant must have completed a 4 year undergraduate bachelor's degree in sciences from a recognized university, or BA in Kinesiology only.
Prerequisite Requirements are:

One (1.0) full credit equivalent in Human Physiology (2 semester-length courses) *
5 credit equivalent in Human Anatomy (1 semester-length course) *
*Note: Michener's online distance-education course AP807 Gross Human Anatomy & Physiology WILL NOT meet the Gross Human Anatomy and Gross Human Physiology prerequisites for Chiropody.
All prerequisite courses must be at a minimum grade of 70% (B-) to meet our admission requirements.
For assessment purposes a minimum cGPA of 70% is required. cGPA is calculated using entire undergraduate degree.
Each program offered by Michener has a fixed class size, reflecting labour market demand and clinical education spaces. Therefore, enrolment in the program is limited, and admission can be very competitive.
Admissions to the Chiropody program will be determined by an assessment of academic achievement (50%) CASPer assessment of non-cognitive skills, as well as interpersonal and professional (50%). See Selection Process for more information.
For offers of admission, preference will be given to Ontario residents.
Additional Requirements 
All applicants must provide proof of English language proficiency. Applicants providing documents from overseas must complete specific document requirements.
When you enroll in the Chiropody program, you will study topics such as anatomy of the lower extremity, dissection, clinical pharmacology, pathophysiology and biomechanics of the lower limb and gait cycle.
In addition to the fundamental podiatric skills, you will learn systems and procedures, including podiatric soft tissue surgery, podiatric anesthesia, injection techniques and the management of biochemical conditions, including orthotic therapy.
Please see detailed course descriptions on the Chiropody Curriculum page.
Note: As of January 2021, a new competency profile will come into effect from the College of Chiropodists.
Length: 30 weeks
Start: September
End: April
You will be assigned to clinical placement site(s) through Michener's Office for Clinical Education. This process begins with an information session in the first semester of your program.
During the first two years of the Chiropody program, you will have opportunities to gain hands-on clinical experience with patients in Michener's Chiropody Clinic on campus.  In the third year of the program, you will be placed in one of the program's affiliated clinical sites, including teaching and community hospitals, community health centres or private clinics located in Ontario. During this time you will work under the close supervision of Chiropodists to integrate knowledge and skills into practice. Clinical placements also provide you the opportunity to network with potential employers.
You may be placed in more than one clinical site during your clinical placement period, based on the required clinical competencies for your program and the range of services at the clinical sites.
Clinical partner sites are subject to change, therefore, specific geographic regions may not be available at the time of your placement; other regions may be added. Please note that when you accept a seat in the program, you also accept to go to any of the program's affiliated clinical sites available at the time of your placement. In addition, you agree to comply with the following mandatory requirements which must be completed prior to the start of your clinical placement:
First Aid and CPR Certification for Health Care Providers
N95 Mask Fit Testing
Updated Vulnerable Persons Check (also required upon admission)
Updated TB Test (also required upon admission)
Up to date vaccinations
Michener highly recommends all students be vaccinated with influenza vaccine.  This vaccine may be mandatory at some clinical sites.  Students must follow clinical site protocol.
Testimonials
"In the Chiropody program, you have a really great rapport with the faculty who are here to support you from your first day."