Providing Education Solutions for Health Human Resources
by Gillian Nichol, Director Continuing Education at The Michener Institute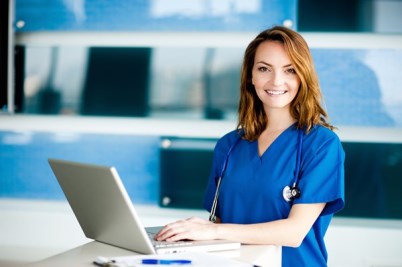 Continuing Education (CE) at Michener offers several graduate certificate programs designed to enhance skills, expand job opportunities and enrich futures for healthcare professionals across the system. Among the many innovative solutions addressing real-world health system needs, the department recently launched the Clinical Management Certificate Program to support emerging leaders.
"Moving into a management position for the first time, you really hit the ground running and need to learn as you go. Even if you do have the leadership knowledge, you don't usually acquire the basic skills you need to manage a clinic. When I became a manager, I thought it would be great to have a program that could help you learn quickly all the things you need to know in the first year as a new clinic manager. So I put forward my idea to Gillian Nichol, the Director of CE at Michener." – Andrew Hickey, North York General Hospital
We thought it was a great idea as well. We researched leadership and management competencies required within the first year, explored programs already available and gaps remaining, and sought input from Michener's clinical leaders across the system.
Supported by a steering team of well-seasoned and respected clinical leaders, we developed a competency framework and curriculum design that would engage new and aspiring managers in applied methods to prepare them for their role.
The core courses include Leading and Managing People, Strategic/Operational Planning and Review, Managing Quality & Risk in Healthcare and Managing Finances. We use an online multimedia approach that combines webinars, videos, audio, interactive discussion boards and student-led research.
"This accessible, engaging design sets the standard for future applied health programs that maximize learner engagement," says Jennifer Levine, Continuing Education Curriculum and Faculty Development Specialist at Michener.
The first course, Leading and Managing People, launched January 2015, addresses the transition to a clinical management role with a challenging shift for new leaders from doing to leading. It is designed to meet more than 40 distinct learning objectives in crucial areas of recruiting and keeping the right people, coaching and managing performance, leading teams, problem solving and decision-making.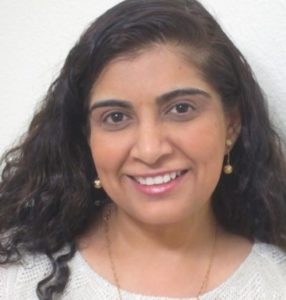 CE is fortunate to have Shreyshree Raja leading this inaugural offering. Shreyshree has a wealth of leadership development experience across the spectrum of health care and beyond.
"It is wonderful to see the collaborative learning that abounds in this program – the level of engagement of students who bring their own experiences to share for the benefit of their colleagues is inspiring," says Shreyshree. "The beauty of the program is in the practicality of content covered. It is so rewarding to hear about the 'ah-ha' moments and the growth you see in a student as they apply the weekly learnings from the course into practice in their day to day work!"
The remaining three course of the Clinical Management Certificate program will be rolled out over the next three semesters, with a new offering starting September 2015. We are very excited to also be offering it as a stream of study starting September for full time students in one of our recently reviewed core programs.