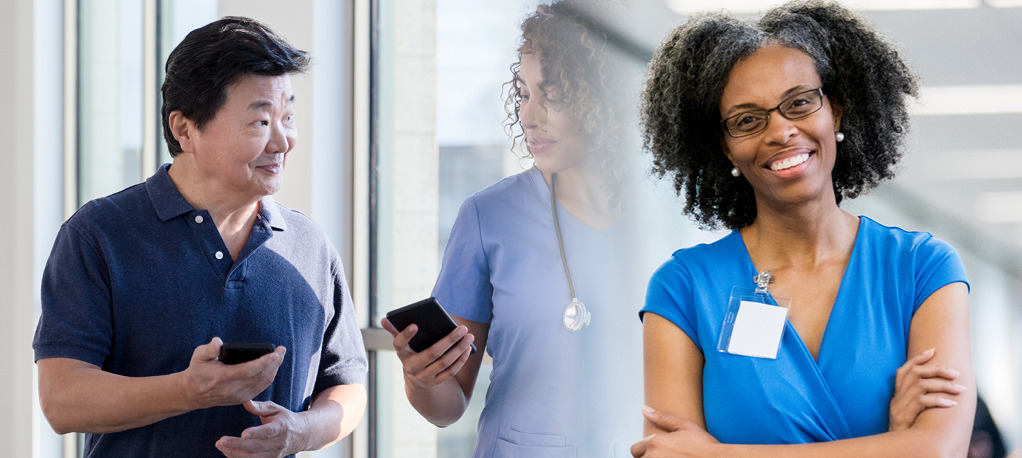 Corporate culture
Our culture incorporates learning and development into the employee experience at Michener. We are committed to lifelong learning and providing opportunities for professional development. We aim to unlock the possibilities of achieving a healthier world through our people.
We Embody Excellence
We value collaboration, and our inclusive culture creates the opportunity to work in a team of dedicated professionals who continually provide our students with the Best Experience and Best Education needed to make a difference in the world. You will be challenged to achieve success, recognized for your accomplishments and work in an environment that offers competitive benefits and flexibility.
Accessibility
At The Michener Institute, we believe in promoting an inclusive environment and are committed to ensuring our programs, services and facilities are accessible, and that everyone at Michener has fair and equitable access to programs and services under the standards of the  Accessibility for Ontarians with Disabilities Act (AODA) 
Learn more about Accessibility at The Michener Institute.
Wellbeing
We care about you. Our commitment to your health, wellness and safety shapes our dynamic approach to continuously offer the best access, programs and resources for your wellbeing.
Take a look at our People of Michener Series where our staff and student tell their personal stories of what brought them to Michener and health care.