May is Foot Health Month, and the Michener Chiropody program is raising awareness of proper foot care and good foot health.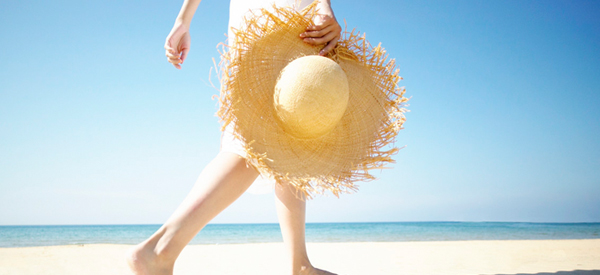 Though it doesn't always feel like it, summer is quickly approaching. Before grabbing your sandals, consider the toll seasonal footwear may be taking on your feet.
Whether it's long walks or outdoor sports, many people are more active in the warmer months and that could mean an increased risk of foot injury. The shoes we enjoy wearing during the warm weather, like sandals and flip-flops, may not always be the best choice for increased activity.
There are two things to keep in mind when wearing sandals and flip-flops during the warmer weather. First, find the right style and second, know when to wear flip-flops or sandals and when to wear something else.
Consider different footwear for certain outdoors activities:
When doing yard work, such as mowing the lawn or working in the garden, it is best to wear shoes that cover and protect your entire foot.
For long walks, prolonged standing or playing sports, opt for a good walking shoe. Even the sturdiest styles of sandals or flip-flops do not offer sufficient arch support and shock absorption for these activities.
Sandals are versatile options for warm weather footwear, but you don't have to sacrifice foot health to look good in them. 
Remember the following tips when choosing sandals or flip-flops:
Avoid vinyl or rubber and look for high-quality, soft leather, which will minimize the potential for blisters and other irritations.
Like all shoes, sandals and flip-flops should bend at the ball of the foot and not in half.
Straps should fit comfortably but not be too loose or too snug and should cause no irritation.
Your foot should not hang off the edge of the sandal or flip-flop.
If last year's sandals or flip-flops show significant signs of wear, replace them with a new pair.
If you suffer from heel pain or diabetes, avoid flip-flops altogether.
Rubber soles with good traction are a must for any type of shoe, sandal or flip-flop.
Because of the lack of support and minimal shock absorption found in many flip-flops and sandals, excessive use of these types of footwear may contribute to painful conditions of the foot including tendonitis and joint pain as well as symptoms in other areas such as the back and knees.
Enjoy the long-awaited warm weather, but be sure to choose the best footwear to make the most of it!
Did you know…
Many chiropodists in Ontario are educated here at The Michener Institute. Michener is the only English-speaking school for chiropody in Canada and graduates over 25 chiropodists every year.
Michener is also home in an in-house chiropody clinic that offers hands-on training to students and care to regional clients in a clinical setting under the supervision of faculty who are also certified chiropodists.
Read more from Foot Health Month