Anesthesia Assistant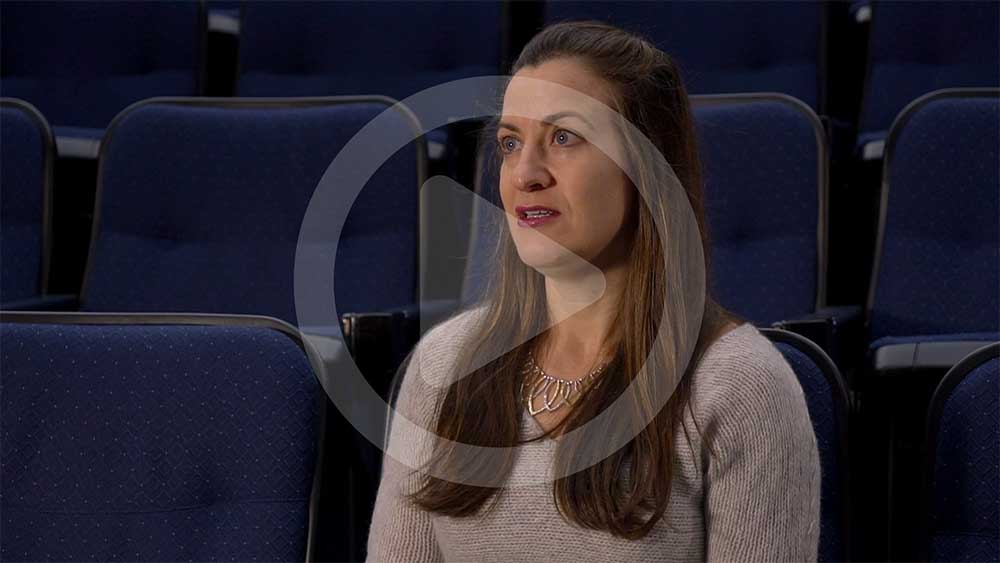 Program at a glance:
Credential(s) Earned
Graduate Certificate
Program Length
3 Semesters across 1 years (Part-time)Semester 1: 14 weeks (13 weeks + 5-day residential)Semester 2: 16 weeks (14 weeks + two 5-day residential)Semester 3 (Clinical): minimum of 12 weeks (approximate, including an elective rotation external to the assigned base site)
Delivery Method
Part time On site (online component)
Start Date
September 2021
Application Deadline
May 14, 2021
Career Opportunities
Anesthesia Assistants (AA) work in operating rooms as mid-level anesthesia providers and part of Anesthesia Care Teams (ACT) in many facilities across Canada. The AA works under the direct supervision of the anesthesiologist and under the authority of medical directives. Significant growth in the profession is anticipated due to the aging population and associated rise in surgical procedures, and decrease in the number of anesthesiologists in Canada. Anesthesia Assistants' skills are also required in other areas of the hospital, including post-operative care areas, labour and delivery, emergency, and intensive care.
About the Program
Michener's Anesthesia Assistant program consists of three semesters. The cohort starts in September with a comprehensive online course over the first 13 weeks. During Week 14, the students attend an on-site five-day residency at The Michener Institute that includes sessions and evaluations.
In the second term, the program consists of online collaborative learning. Students must be available online one day per week for 14 weeks, plus two 5-day residency weeks that include simulations and evaluations in the classroom and simulation lab.
The clinical semester is offered following successful completion of semesters one and two. The student completes competencies and rotations in adult, pediatric, obstetrical, regional and cardiac anesthesia at their designated base site. When the base site cannot offer all rotations, Michener will arrange for external rotations in these areas, which are up to two weeks in length. All students will complete at least one external rotation.
The Anesthesia Assistant program is accredited by the Canadian Society of Respiratory Therapists (CRST) . Accreditation is a quality improvement process that ensures educational programs meet national standards and that students acquire the knowledge, skills, and competencies for safe and effective care at entry to practice.
Take an Anesthesia Assistant Virtual Tour
Apply Now
Anesthesia Assistants or Anesthesiologist Assistants (AA) are specially trained Registered Respiratory Therapists or Critical Care Registered Nurses that participate in the care of the stable surgical patient during general, regional, or conscious sedation anesthesia.
The Anesthesia Assistant (AA) is a mid-level anesthesia provider and is a valuable member of the Anesthesia Care Team (ACT) who works under the direct supervision of the anesthesiologist and under the authority of medical directives.
Most Anesthesia Assistants work in the operating rooms of a hospital, but they can also be found in post-operative care areas, pain clinics and special procedure rooms.
Duties of an Anesthesia Assistant include performing activities such as the provision of conscious sedation, administration of anesthetic gases and medications, insertion of hemodynamic monitors and assessment of depth of anesthesia, monitoring a patient's hemodynamic status, blood, fluid and pharmacological therapy, providing technical support to the anesthesiologist for complex anesthesia equipment, and providing airway management.
Registered Respiratory Therapist (RRT) or Registered Nurse (RN);
2 years or full time equivalent (>4000 hours) critical care experience within the past 4 years (ICU, ER, NICU, PACU)
Letter from base site – Chief of Anesthesia, indicating support for clinical education.
A Pre- Entrance Assessment may be required by applicants to determine the exact course of study
Students must have access to a computer that meets the minimum system requirements, access to the Internet and an e-mail account. Computer literacy is highly recommended.
Students must meet Michener's English language proficiency policy. Please view the English Language Requirement for further information. If you require an English language assessment, please review the English Language Assessment page for specific requirements.
Students must have access to anesthesia equipment (Anesthesia Gas Machines, ICU Ventilators & monitors) throughout the course.
In the event that this program is oversubscribed, applicants will be ranked based on clinical experience and/or education. Preference will be given to applicants who submit a complete application by the set deadline.
Please note: All students are required to complete a minimum 2-week elective rotation external to the assigned base site.
When you enroll in the Anesthesia Assistant program, you will learn how to evaluate the pre, peri and postoperative patient, how to perform procedural sedation and how to manage special anesthetic considerations.
Semester 1
In the first term of the program, you will begin to acquire the technical expertise, knowledge and interpersonal skills needed to become a valuable member of the anesthesia care team. The 1st semester consists of one comprehensive course and includes a 5-day residency at the end of the course work. Course competencies include:
Exploring the pharmacological principles of anesthesia and categorizing the clinical manifestations of pharmacological agents used in anesthesia
Developing strong technical expertise in all equipment associated with the anesthetic gas machine and pollution control systems
Developing strong technical and clinical expertise in the use of physiologic monitoring equipment
Semester 2
In the second term, one comprehensive course is delivered online and in the simulation lab. Learners are required to be available online one day per week for 14 weeks to present their case studies and participate in discussions and scenario re-enactments which occur in the simulation centre. The semester includes two 5-day residential weeks.  Course competencies include:
Evaluating the pre, peri and postoperative patient
Advanced airway management
Assisting with pharmacological therapy
Maintaining fluid therapy
Assisting with the administration of peripheral nerve blocks, spinal anesthetics and epidurals
Assisting with the administration and maintenance of general anesthesia for stable patients
Performing procedural sedation
Managing special anesthetic considerations
Semester 3: Clinical
Students will then be required to complete a minimum of 12-week clinical rotation, including an elective rotation external to the assigned base site, within a 6-month period. Course competencies on adult and pediatric patients include:
Evaluating the pre, peri and postoperative patient
Advanced airway management
Assisting with pharmacological therapy
Maintaining fluid therapy
Assisting with the administration of peripheral nerve blocks, spinal anesthetics and epidurals
Assisting with the administration and maintenance of general anesthesia for stable patients
Performing procedural sedation
Managing special anesthetic considerations
Testimonials
"The most valuable experience for me was being able to use the simulated labs. They're controlled environments that allows you to really learn without having to worry about making a mistake."